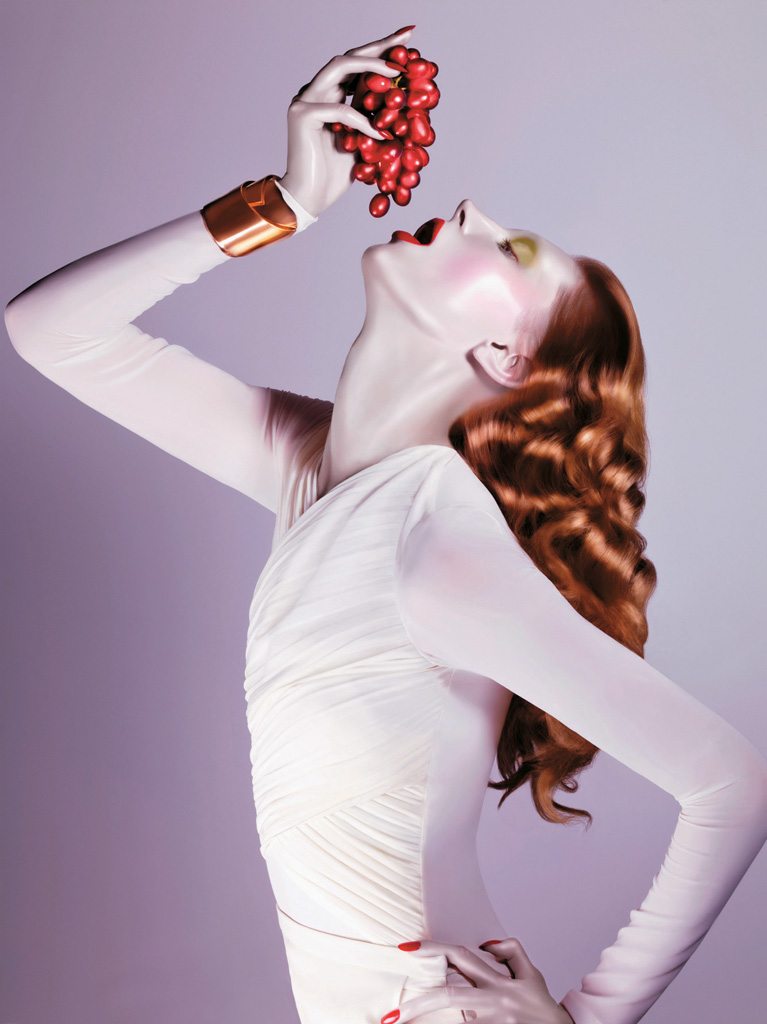 © Solve Sundsbo, Love, Spring-Summer 2011
Expositions du 17/01/2013 au 7/4/2013 Terminé
Fondazione Forma per la Fotografia 1 Piazza Tito Lucrezio Caro 20136 Milano
On Wednesday, January 16, 2013, at 6:30PM, the Fondazione Forma per la Fotografia, will present the opening of the exhibit Fashion. A century of extraordinary photography from the Condé Nast archives.

"We have to make Vogue into a Louvre."
Edward Steichen to Edna Woodman Chase, 1920s

These words said by Steichen to the first editor in chief of Vogue aptly summarized the revolution started by Condé Nast, both in fashion as well as in photography more generally, when the publisher acquired the prestigious Vogue masthead in 1909. From then on, the story of fashion was no longer told exclusively in delicate nineteenth-century illustrations, but also by great international photographers with creative license. Edward Steichen was one of the first photographer to shoot for Vogue, accepting the challenge and not worrying about those who accused him of selling out to fashion. Much has changed since those first intrepid steps, and today fashion photography has nothing to prove; rather, thanks to the talent and skill of its representatives, it has become an artistic language of formidable strength and visual influence.

This exhibit, organized by the Fondazione Forma and curated by Nathalie Herschdorfer, brings together an extraordinary selection of images from Condé Nast archives in New York, Paris, London, and Milan, marking a unique occasion to tell the history of fashion photography, through precious and rare works, from its origins to the present day.

Fashion photography is like a work of theatre, in which the photographer is joined by editors, models, make-up artists, stylists to create the image. Fertile ground for experimental antonomasia, fashion photography nonetheless reaches its most complete form on the printed page, and it is this indissoluble bind between photographers and editors that leads to the most creative, provocative, and richly interpretive collaborations, and, above all, to style that is ahead of its time.
From Steichen and Beaton to Guy Bourdin, Peter Lindbergh, and countless others: photography's great creative possibilities found fertile ground in the pages of the Condé Nast magazines, and there brought dreams and visions of fashion to life.

In addition to shots by forefathers like Cecil Beaton, Man Ray, Edward Steichen, and Horst P. Horst, the e
xhibit will include works by Helmut Newton, Mario Testino, Paolo Roversi, Peter Lindbergh, Tim Walker, Erwin Blumenfeld, David Bailey, Guy Bourdin, Sølve Sundsbø, and many more.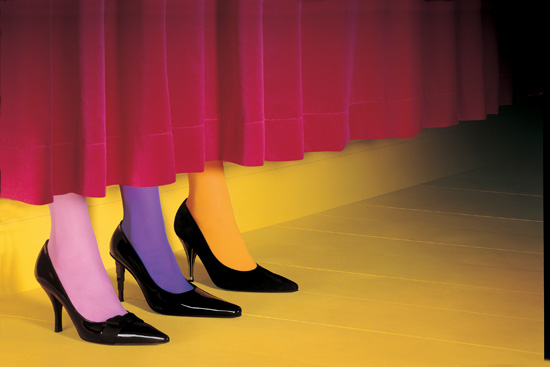 © Miles Aldridge, Vogue Italia, September 2002



PHOTOGRAPHS BY:
James Abbé, Miles Aldridge, Diane Arbus, Antony Armstrong-Jones (Lord Snowdon), Art Kane, David Bailey, Serge Balkin, André Barré, Michael Baumgarten, Cecil Beaton, Erwin Blumenfeld, Guy Bourdin, Henry Clarke, Clifford Coffin, Corinne Day, Baron Adolf De Meyer, Patrick Demarchelier, André Durst, Arthur Elgort, Hans Feurer, Toni Frissell, Arnold Genthe, Milton Greene, René Habermacher, Ben Hassett, Horst P. Horst, George Hoyningen-Huené, Mikael Jansson, Constantin Joffé, Bill King, William Klein, Barry Lategan, Peter Lindbergh, George Platt Lynes, Man Ray, Herbert Matter, Craig McDean, Frances McLaughlin-Gill, Raymond Meier, Gjon Mili, Lee Miller, Sarah Moon, Ugo Mulas, Nickolas Muray, Helmut Newton, Norman Parkinson, Irving Penn, Denis Piel, John Rawlings, Terry Richardson, Herb Ritts, Paolo Roversi, Franco Rubartelli, Richard Rutledge, Satoshi Saïkusa, Daniel Sannwald, Jerry Schatzberg, David Seidner, Charles Sheeler, Edward Steichen, Bert Stern, Sølve Sundsbø, Mario Testino, Michael Thompson, Eric Traoré, Deborah Turbeville, Inez Van Lamsweerde/Vinoodh Matadin, Willy Vanderperre, Tony Viramontes, Chris von Wangenheim, Tim Walker, Albert Watson, Ben Watts, Bruce Weber.

The exhibit is curated accompanied by a catalogue published by Contrasto with the preface of Todd Brandow, essays by Nathalie Herschdorfer, Sylvie Lécailler, Olivier Saillard and an exclusive interview with Franca Sozzani Editor-in-Chief of Vogue Italia.


This exhibition has been organized by the Foundation for the Exhibition of Photography, Minneapolis/Paris/Lausanne, in collaboration with FORMA.

Vignette © Solve Sundsbo, Love, Spring-Summer 2011
Photo © Miles Aldridge, Vogue Italia, September 2002