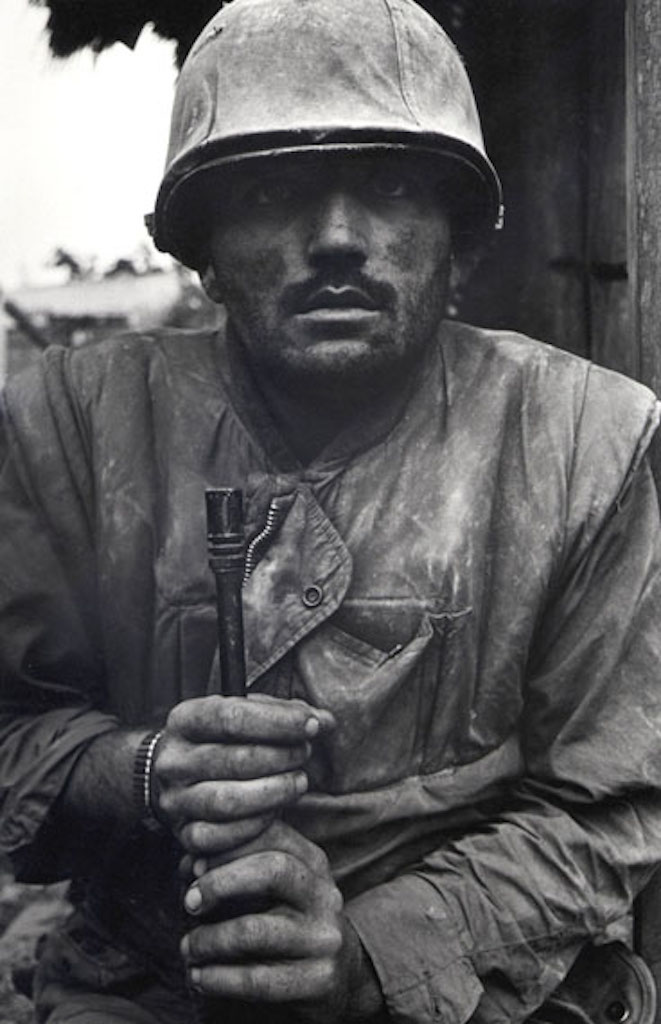 Don McCullin: Shell Shocked US Marine, Vietnam, Hue, 1968, printed 2013 © Don McCullin, courtesy Hamiltons Gallery, London.
Expositions du 10/4/2015 au 5/7/2015 Terminé
Museum Folkwang Museumsplatz 1 45128 Essen Allemagne
"Conflict, Time, Photography" presents the many facets of the artistic portrayal of armed conflicts using the medium of photography. Artists such as Don McCullin, Pierre-Antony-Thouret, Simon Norfolk, Stephen Shore, Michael Schmidt and Taryn Simon have depicted acts of war and their legacy, in photographs taken in the mo-ment of the action, as well as days, months, years, and even decades after the event. This major group exhibition has no intention of serving as a 'history of war photography', however. It instead explores the various possibilities and strategies that artists and photographers have adopted to try to come to terms with violent conflict, in the hope of overcoming it. On show are some 200 works ranging from a period of just over 150 years in the history of photography, from 1855 to 2013.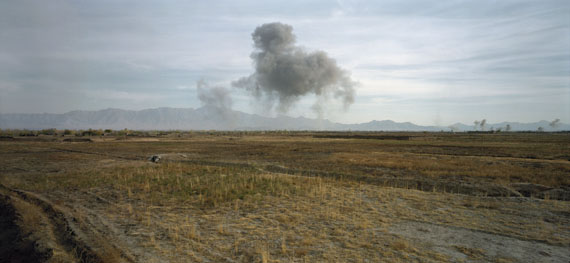 Luc Delahaye: US Bombing on Taliban Positions, 2001
© Courtesy Luc Delahaye & Galerie Nathalie Obadia, Paris/Bruxelles
The exhibition has been staged in association with London's Tate Modern and is startling not just for its content, but also for the order in which the works are hung. The press photographs and artworks study acts of aggression and theatres of war, as well as their visible consequences and social legacy. They are arranged, not by artist or period, but according to how long after the event they were cre-ated; starting with eyewitness photographs taken in the thick of the action, to the works of historical documentarians tracing the conflicts of the 19th century, and on to the commemorative works of the 20th and early 21st century that revisit the scenes of battle decades later.