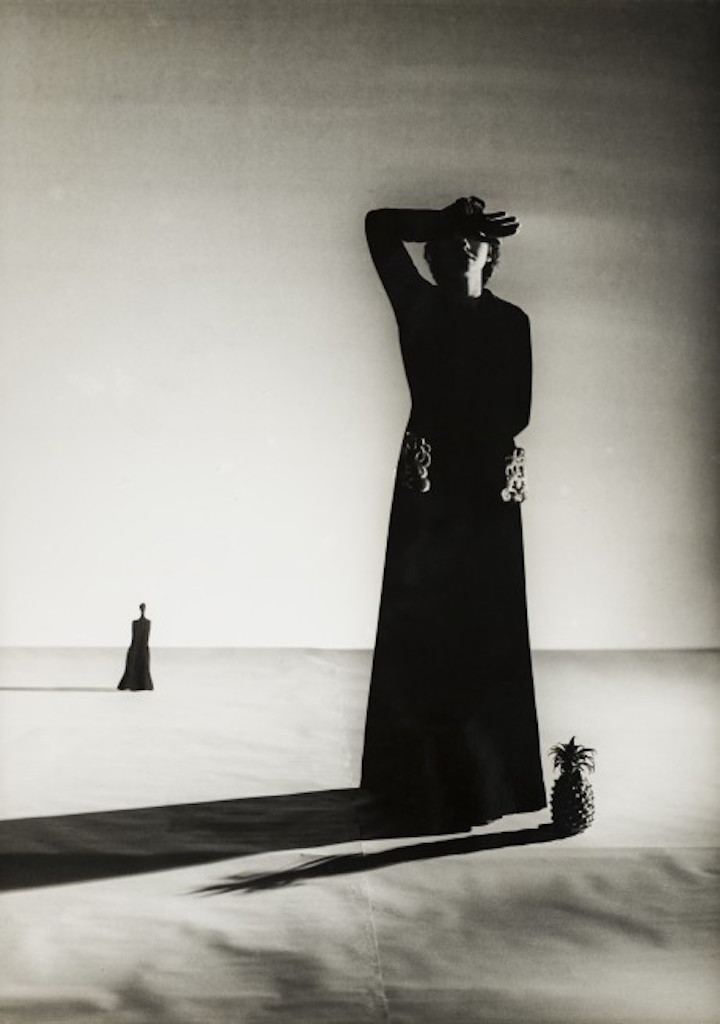 Genia Rubin Lisa Fonssagives. Gown: Alix (Madame Grès), 1937 Gelatin silver paper, 30.3 x 21.5 cm photo: Christian P. Schmieder / Siegert Collection, Munich © Sheherazade Ter-Abramoff, Paris
Expositions du 15/11/2014 au 6/4/2015 Terminé
Kunstmuseum Wolfsburg Hollerplatz 1 38440 Wolfsburg Allemagne
15 November 2014 – 6 April 2015
Nothing gives Surrealism as much meaning as photography.
Salvador Dalí, 1929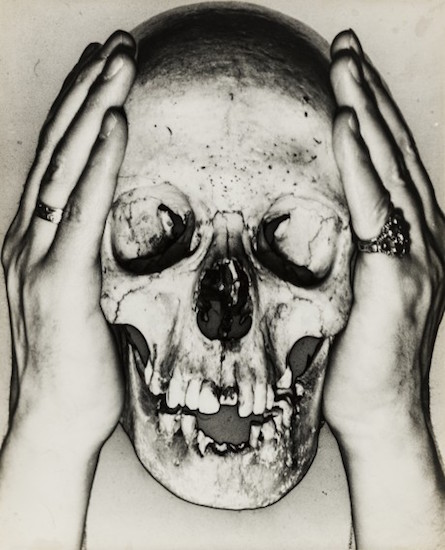 Erwin Blumenfeld
Skull, 1932/33
Solarisation on gelatin silver paper, 29.6 x 24 cm
photo: Christian P. Schmieder, Munich
© The Estate of Erwin Blumenfeld
Is a photograph a true-to-life reproduction of reality, or is it merely a staged image? This year – the 175th anniversary of the invention of photography – the Kunstmuseum Wolfsburg responds to this question with a comprehensive survey of avant-garde photography between 1920 and 1950. The exhibition RealSurreal presents around 200 masterpieces from the eminent Siegert Collection in Munich. This collection, which has never been shown in its entirety, contains photographs from the Neues Sehen ('New Vision') movement, covering everything from New Objectivity to Surrealism in Germany, France, and Czechoslovakia.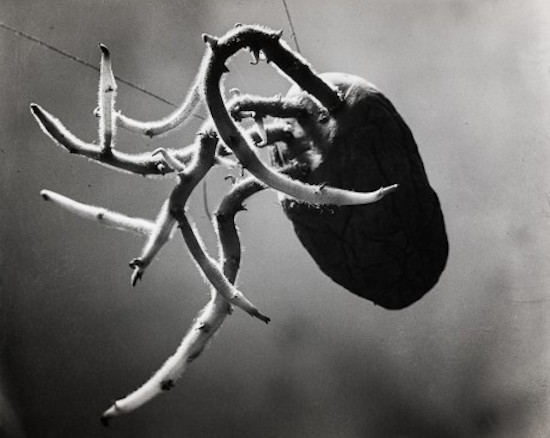 Brassaï
Occasional Magic (Sprouting Potato), 1931
Gelatin silver paper, 28.8 x 23 cm
photo: Christian P. Schmider, Munich
© ESTATE BRASSAÏ – RMN
Opening with a prologue of exemplary nineteenth-century photographs, the exhibition will enable visitors to rediscover the broad range and the multiple facets of photography from the real to the surreal via rare original prints by notable photographers of the era. In addition, historical photography books and magazines, artists' books, and examples of avant-garde cover designs will allow visitors to experience this new view of the world. A 45-minute loop featuring clips from key films by Luis Buñuel, László Moholy-Nagy, Hans Richter, and others will also be shown continuously throughout the exhibition, examining the fruitful relationship between avant-garde photography and the-then contemporary cinema.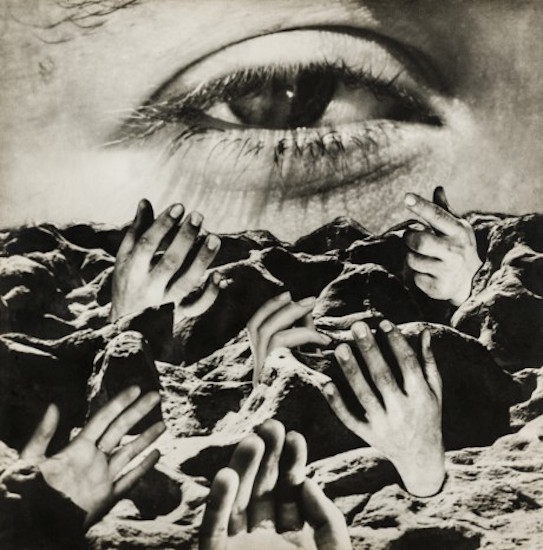 Grete Stern
The Eternal Eye, around 1950
Photomontage on gelatin silver paper, 39.5 x 39.5 cm
photo: Christian P. Schmieder, Munich
© Estate of Grete Stern courtesy Galería Jorge Mara − La Ruche, Buenos Aires, 2014