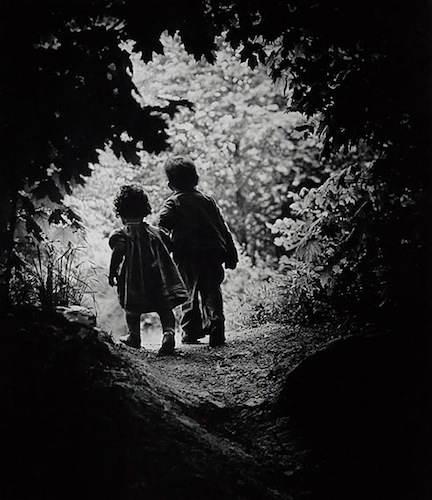 Lot 83: W. Eugene Smith, The Walk to Paradise Garden, oversized silver print, 1946, printed 1960s. Estimate $25,000 to $35,000. © The Heirs of W. Eugene Smith
Ventes du 3/10/2012 au 4/10/2012 Terminé
Swann Galleries 104 East 25th Street NY 10010 New York États-Unis
SWANN GALLERIES TO AUCTION COMPLETE SET OF EDWARD S. CURTIS'S THE NORTH AMERICAN INDIAN ON OCTOBER 4 IN SALE OF FINE PHOTOGRAPHS & PHOTOBOOKS

Auction Also Offers Outstanding Selection of Vintage Photographs, Photojournalism Images, Contemporary Art.

Swann Galleries' Thursday, October 4 auction of Fine Photographs & Photobooks is Edward S. Curtis's magnum opus The North American Indian, a documentation of the customs, manners and rituals of more than 80 Native American tribes west of the Mississippi. This complete set, with 20 folios on Japan tissue (featuring 722 large-format photogravures), and 20 text volumes (with more than 1500 small-format photogravures on vellum), is one of the most stunning and ambitious photographically illustrated books ever produced. Ink numbered 113/500, it appears to be the only version containing a treasure trove of 111 large-format photogravures signed by Curtis. Estimate: $1.25 to $1.75 million.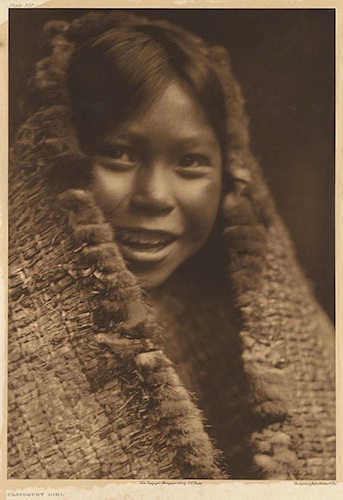 © Lot 19: Edward S. Curtis, The North American Indian,
complete with 20 folios, 20 volumes including 111 signed photogravures, 1907-30.
Estimate $1.25 to $1.75 million.
Other early photographic highlights include Alexander Gardner and Henry DeWitt Moulton's Rays of Sunlight from South America, 1865 ($15,000 to $25,000); the Charles Lummis album Picturesque New Mexico containing 95 cyanotypes, 1889-1891 ($8,000 to $12,000); a monumental five-part albumen print panorama of lower Manhattan, Beal's Photographic View of New York, 1876 ($12,000 to $18,000); a copy of issue Number 14 of Camera Work, illustrated with images by Edward Steichen and Alfred Stieglitz, New York, 1906 ($8,000 to $12,000); and first editions of Alvin Langdon Coburn's London, 1909 ($9,000 to $12,000) and New York, 1910 ($18,000 to $22,000).

Modern highlights include an oversized silver print of W. Eugene Smith's The Walk to Paradise Garden, which was among a group of artworks available for lease by collectors from The Museum of Modern Art's Art Lending Service that ran from 1951 to 1982, which is how the current owners came to acquire this piece—they exercised their option to buy it after renting the photograph for $7.00 per month in 1971 ($25,000 to $35,000).

Other compelling images with children as the subject are Lewis W. Hine's Spinner, Cotton Mill, Macon, Georgia, silver print, an image of a light-haired girl with a haunted look in her eyes, taken by Hine on assignment for the National Child Labor Committee, 1909 ($15,000 to $20,000); and an exceptional photograph by Irving Penn: a silver print of Cuzco Children, taken by the photographer while on a trip to Peru for a Vogue fashion shoot, 1948, printed 1949 ($50,000 to $75,000).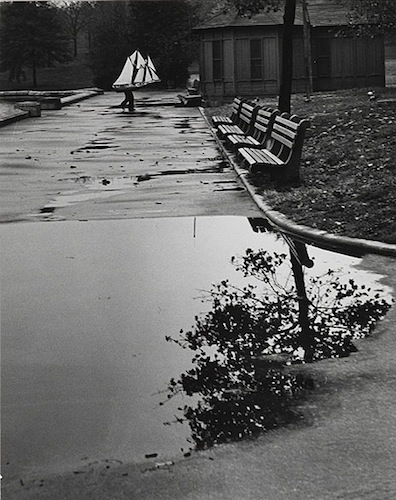 Lot 151: André Kertész, André Kertész: Photographs Volume II, 1930-1972,
portfolio with 9 of 10 photographs, silver prints, printed 1973. Estimate $20,000 to $30,000. © André Kertész
Other featured vintage prints are Laura Gilpin's image of a Woman in a white dress, gum platinum print, 1917 ($5,000 to $7,500); André Kertész's Alleyway, silver print, 1930s ($7,000 to $10,000); Man Ray's Vu du pont du bateau, silver print, 1936 ($10,000 to $15,000); Berenice Abbott's Pennsylvania Station, New York, 1936 ($10,000 to $15,000); and Aaron Siskind's Hoboken, silver print, 1950 ($8,000 to $12,000).

Art and music overlap in a signed, uneditioned Richard Avedon portrait of Bob Dylan, N.Y.C., from 1963-65, which was given by Avedon to Bob Cato, a friend and colleague at Harper's Bazaar. Cato designed Dylan's most famous album cover, for his 1967 Greatest Hits ($20,000 to $30,000).

Additional celebrity portraits include Ansel Adams's Edward Weston Carmel Highlands, California, silver print, 1945, printed 1974 ($7,000 to $10,000); Edward Clark's striking large-format color glamour shot of Marilyn Monroe in a Mink Stole, 1950, printed circa 1995 ($8,000 to $12,000); Yousuf Karsh's Ernest Hemingway, silver print, 1957, printed 1970s ($6,000 to $9,000); and a remarkable unique Polaroid print by Andy Warhol of Edward M. Kennedy, used as the basis of a silkscreen print Warhol made in 1980 ($7,000 to $10,000). Proceeds from the sale of this photograph will benefit The Early Use Fund, a non-profit organization assisting leading cancer researchers and prestigious medical facilities in obtaining access to emerging cancer technologies—some of which could have made a difference in saving the life of Ted Kennedy.

Another Polaroid highlight in the sale is Robert Frank's For David Heath (Self-Portrait One), a large-format Polacolor print after a Polaroid original, 1985. It represents a collaboration between Frank, Robert Heinecken, David Heath and John Wood funded by Polaroid and intended to create a long-distance dialogue regarding their mutual interest in words and images ($6,000 to $9,000).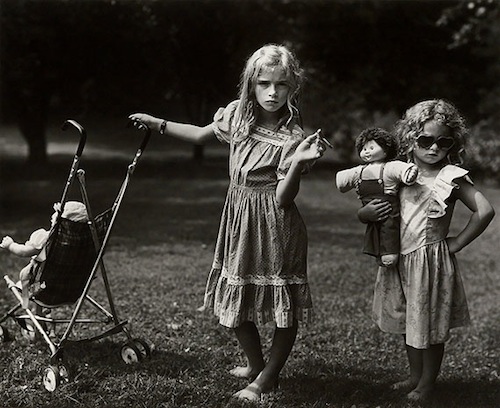 Lot 194: Sally Mann, The New Mothers, silver print, 1989. Estimate $25,000 to $35,000. © Sally Mann
Other images from the late 20th century include Peter Beard's Elephant Reaching for the last branch on a tree, Kenya, silver print with ink inscription and fingerprints, 1960-65, printed 1970s ($8,000 to $12,000); Roy DeCarava's Couple in Prospect Park, silver print, 1979 ($7,000 to $10,000); Duane Michals's The Bogeyman, with seven original serial silver print photographs, 1980 ($6,000 to $9,000); David McDermott and Peter McGough's diptych Two Uses of a Button Hook, 1915, gum biochromate prints, 1990 ($7,000 to $10,000); Sally Mann's The New Mothers, silver print, 1989 ($25,000 to $35,000); and Vera Lutter's Lower Manhattan skyline with Twin Towers, unique silver print, 1996 ($12,000 to $18,000).

Rounding out the sale are images by Eve Arnold, Erwin Blumenfeld, Alfred Eisenstaedt, Horst P. Horst, Weegee, Edward Weston and more.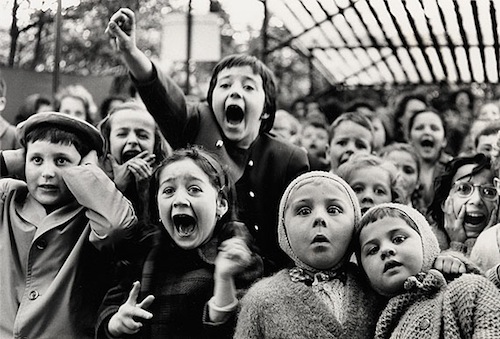 Lot 134: Alfred Eisenstaedt, Children at a Puppet Theatre, Paris, silver print, 1963, printed 1990. Estimate $30,000 to $45,000. © Alfred Eisenstaedt
The auction will begin at 2:30 p.m. on Thursday, October 4.

The photographs and books will be on public exhibition at Swann Galleries Monday, October 1 to Wednesday, October 3, from 10 a.m. to 6 p.m.; and Thursday, October 4, from 10 a.m. to noon.


An illustrated catalogue with information on bidding by mail or fax, is available for $35 from Swann Galleries, Inc., 104 East 25th Street, New York, NY 10010, or online at http://photography-nowcom.createsend1.com/t/j-l-ydlkjhy-ydkrvdy-x/".

For further information, and to make advance arrangements to bid by telephone during the auction, please contact Daile Kaplan at http://photography-nowcom.createsend1.com/t/j-l-ydlkjhy-ydkrvdy-x/", or via email at http://photography-nowcom.createsend1.com/t/j-l-ydlkjhy-ydkrvdy-x/"

Live online bidding is also available via http://photography-nowcom.createsend1.com/t/j-l-ydlkjhy-ydkrvdy-x/"