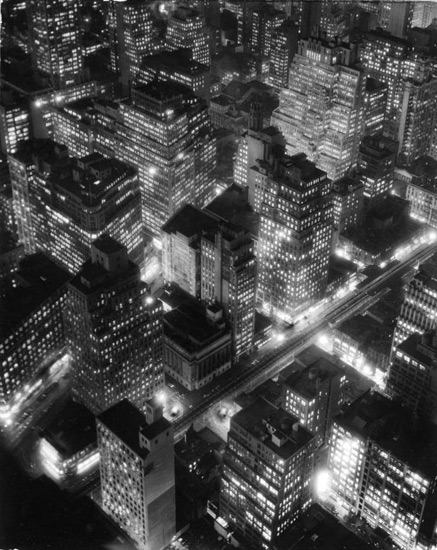 Ventes du 15/04/2010 au 29/04/2010 Terminé
Artnet 61 Broadway, 23rd Floor 10006-27 New York États-Unis
ARTNET AUCTIONS: MASTERS OF PHOTOGRAPHY

artnet Auctions offers continuous online auctions of fine art, prints and photographs. Starting April 15, artnet Auctions will present 275 exquisite photographs by artists from Berenice Abbott to James Van Der Zee in a special sale that ends April 29th.

Leading the sale is an extraordinary group of photographs by f/64, a group of seven San Francisco artists known for their modernist images of natural forms and found objects. The magnificent gelatin silver print Dunes, Oceano 31SO, 1971 is one of 20 works by Edward Weston offered in this section (estimate: $25,000-$30,000). Other works by the f/64 include Two Callas, 1925, one of five floral prints by Imogen Cunningham (estimate: $2,000-$3,000) and Mandenhall Glacier, c.1935 by Brett Weston (estimate: $7,500-$8,500).

New York photographers Berenice Abbott, Louis Faurer, William Klein and Todd Webb are also featured in the sale. Abbott's New York Portfolio: Twelve Prints, c.1935 captures New York life in the 1930s, including the glittering New York at Night (estimate: $38,000-$44,000). Klein's photographs celebrate the 1950s New York from 42nd Street (estimate: $3,500-$5,500) to the Staten Island Ferry (estimate: $2,500-$3,500).

The sale also features a stunning collection of photographs by Parisian masters Brassaï, Henri Cartier-Bresson, Robert Doisneau and Willy Ronis. Twelve photographs by Cartier-Bresson range from the 1930s to the 1960s including the classic House Painter, 1930 (estimate: $10,500-$15,500).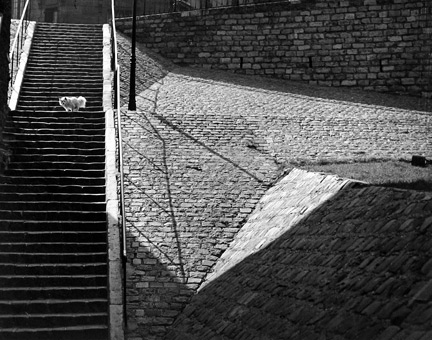 Brassaï offers five views of Paris in the 1930s, from the Place d'Italie (estimate: $9,000-$12,000) to Montmartre ($3,500-$4,500).

Post-war and contemporary artists also figure prominently in the sale with a strong selection of works by women artists such as Nan Goldin, Sally Mann, Marilyn Minter, Ruth Orkin and Cindy Sherman. Among the post-war highlights is the 1951 classic, American Girl in Florence by Ruth Orkin (estimate: $16,000-$20,000). Top contemporary lots include two works by Nan Goldin, each inscribed by the artist: Joey in the Bathtub, 2000 and Geranium in the Window of My Apartment, 2001 (estimates: $8,000-$10,000 each).

Other post-war and contemporary artists represented in the sale are Irving Penn, Hiroshi Sugimoto, Andres Serrano and Vik Muniz. Known early in his career for his glamorous portraiture, Irving Penn later turned his lens to grittier subjects. Penn's Cigarette #37, 1972 is an extremely rare vintage platinum print from this era (estimate: $100,000-$130,000). Sugimoto's technical sophistication is apparent in two 1993 works, Centinela Drive-In, Los Angeles (no. 707) from the artist's Theatres series (estimate: $34,000-$45,000) and Ionian Sea, Santa Cesarea (estimate: $40,000-$50,000). Vik Muniz' Lincoln, After Brady, 2000 is one of three portraits from the artist's Pictures of Ink series offered in the sale (estimate: $30,000-$40,000).

Rounding out the sale are classic nudes by artists including Lucien Clergue and Robert Mapplethorpe, portraits by Annie Leibovitz and Yousuf Karsh, documentary photographs by photojournalists Gordon Parks and Weegee and fashion photographs by George Hoyningen-Huene and Horst P. Horst.

We invite you to browse the sale at this adress : www.artnet.com/Photographs
Pictures : Berenice Abbott
New York Portfolio: Twelve Prints, 1935
Portfolio of 12 Gelatin Silver Prints
Edition of 60
Estimate: $38,000 - $44,000
Brassaï
Staircase in Montmartre, 1932
Gelatin Silver Print
Edition of 50
Estimate: $3500 - $4500
Hiroshi Sugimoto
U.A. Rivoli, New York, NY, 1978
Gelatin Silver Print
Edition of 25
Estimate: $40,000 - $60,000