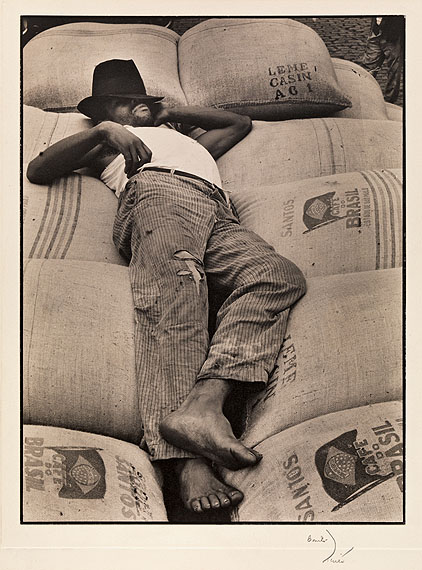 Margaret Bourke-White, Lunch Hour, Santos Docks, Brazil, 1936
Expositions du 20/5/2011 au 17/6/2011 Terminé
Kunsthandel Jörg Maaß Rankestraße 24 10789 Berlin Allemagne
The 40 works range from early black and white photographs to the classic icons of American color photography.
A number of great photographers played a large role in forming and defining the American Myth. The discovery of everyday aspects of American life was decisive in this: cities and symbols, cars, signs, billboards, advertising, telephone poles, parking lots and barbershops.
People are a second aspect of the wide-ranging exhibition, from the years of the Great Depression to impressive portraits of celebrities.
The comparison of almost a century of American photographs results in an interesting structure of similarities and contrasts, which are balanced through the selective choice of images.
The exhibition begins with works of the early 20th century by Paul Strand and Berenice Abbott, who both show the pleasant sides of America and follows with artists of following generations up to Alec Soth, who shows a critical view in his "The Last Days of W" series.
Works by Margaret Bourke-White and Erika Stone both show intriguing portraits of protagonists of the lower, more unfortunate class. The journey ends with glamorous portraits of Hollywood stars such as Milton H. Greene's famous "Black Sitting" with Marilyn Monroe.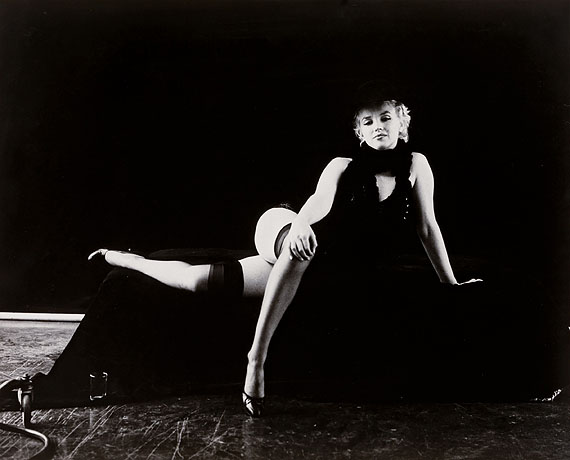 © Milton H. Greene, Marilyn Monroe, 1956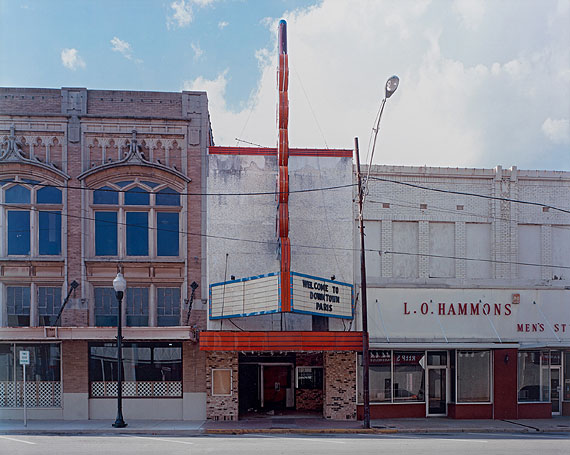 © Alec Soth.