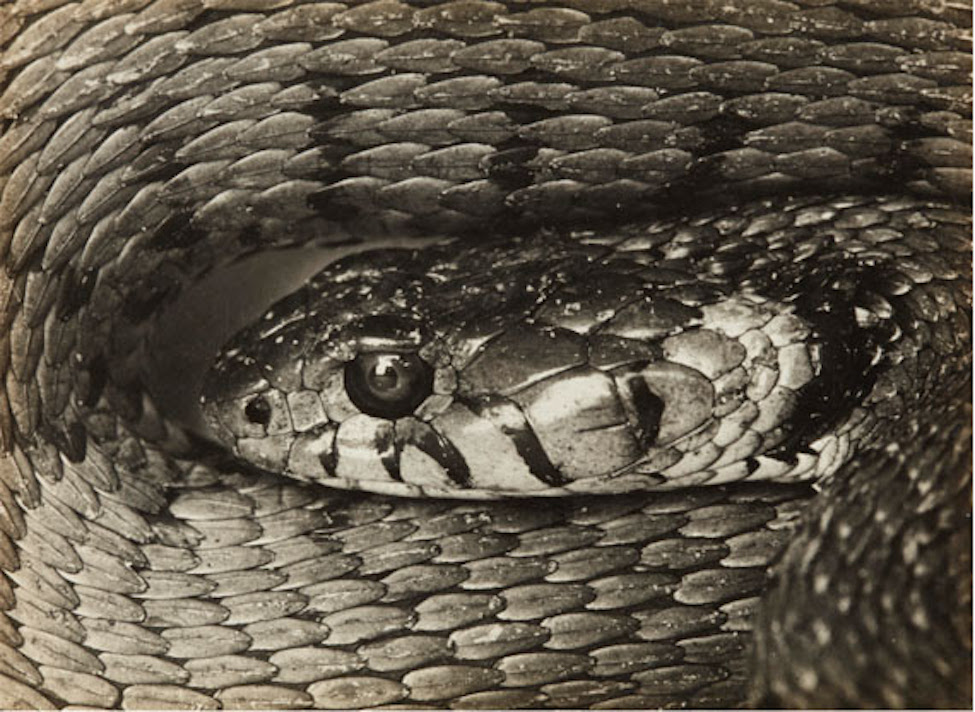 © Albert Renger-Patzsch, Natterkopf, 1925 Vintage gelatin silver print. 16.9 x 23 cm (17.1 x 23.4 cm) Estimate € 15,000 - 20,000 Lot 20 / Auction 1068 Photography
Ventes du 3/6/2016 au 4/6/2016 Terminé
Lempertz KG Neumarkt 3 50667 Cologne Allemagne
Auction 1068: Photography
Friday, 3 June 2016 2pm
Highlight of this sale is a group of vintage prints by Albert Renger-Patzsch, which includes his famous image "Natterkopf" from 1925. The exceptional work was published in 1928 in his photo book "Die Welt ist schön" (lot 20, €15,000–20,000). The piece was made together with two other animal portraits at Dresden Zoo (lots 18/19, each est. €5,000-6,000) and due to its fascinatingly abstract graphic qualities it has become one of Renger-Patzsch's most famous works. "Natterkopf" will be coming under the hammer for the first time, together with a selection of other plant, object and landscape photographs by the artist.
A further top lot is an early 1920s vintage print of Karl Blossfeldt's "Salvia Argentea (Sage)" (lot 9, €18,000-25,000). In Blossfeldt's typical manner, the image accentuates the material qualities of the plant and the way in which its leaves resemble the branches of a Baroque chandelier. Plants were also the chosen motif of the British gardener and passionate amateur photographer Charles Jones, whose complete photographic works were discovered at a London antiques market in 1981 and have since been highly popular among collectors (lot 7/8, each est. €3,000-4,000). Jones' carefully arranged still lifes are considered forerunners to the New Objectivist photography of Blossfeldt and Renger-Patzsch.
The auction includes a selection of other prominent classic photography, such as an image by El Lissitzky entitled "Agitationstafel vor einer Fabrik in Vitebsk" (Propaganda Poster near a Factory in Vitebsk) from 1919 which documents how art was instrumentalised for the political agitation of the masses in the early years of the Soviet Union (lot 49, €10,000-15,000). Experimental photography is also strongly represented in this auction, for example lot 59, an untitled 1930s photogram by Willy Kessels depicting a still life arrangement with a mask (€3,500-4,000). Germaine Krull's image of a draughtsman holding a compass (lot 72, €3,000-4,000) is one of several studies of hands by this artist. Of the numerous artists of Czech descent in this auction, one particularly characteristic example is the Pictorialist Drahomír Jozef Ruzicka's image of "Pennsylvania Station, New York" from 1921 (lot 83, €3,500-4,000).
Robert Capas' "Falling Soldier" is one of the most iconic anti-war photographs of the 20th century (lot 35, €3,000). The famous image capturing the moment a republican soldier was fatally shot was made in 1936 during the Spanish civil war and its authenticity was long the subject of heated debate and speculation. The auction also includes three works by the equally important photojournalist and colleague of Capa at the Magnum agency Henri Cartier-Bresson, including his well-known portrait of Alberto Giacometti from 1961, showing the artist crossing a street in Paris (lot 120, €2,500-3,000).
As usual at Lempertz, American photography is also strongly represented: The auction includes four architectural studies by Dorothy Norman, the late pupil and muse of Alfred Stieglitz, from the 1930s and 40s (lots 89-92, each est. €4,000-5,000). Aaron Siskind is represented with a street scene in New York (lot 86, €3,000), and Elliott Erwitt with an image of a steam train in a North American landscape, its steam billowing across the horizon (lot 141, €3,000). Canadian photographer Edward Burtynsky presents an equally impressive and disturbing image of decommissioned ships in Chittagong shipbreaking yard in Bangladesh from the "Shipbreaking" series made in 2000 (lot 174, €3,500).

Karl Blossfeldt, Salvia argentea (Sage), 1920-25
Vintage gelatin silver print. 29.8 x 23.8 cm
Estimate € 18,000 - 25,000
Lot 9 / Auction 1068 Photography
Auction 1069: The International Style through the Eyes of Photography
Friday, 3 June 2016 4pm
A particular highlight of this spring's photography offer is a private collection of works entitled "The International Style through the Eyes of Photography". The 85-piece collection presents important images of modern 1920s architecture, including Walter Gropius' Fagus Factory in Alfeld/Saale and his Bauhaus buildings in Dessau, the German Pavilion at the Barcelona World Fair by Mies van der Rohe, the Weißenhofsiedlung in Stuttgart with buildings by Le Corbusier and many others. The images were captured by such famous names as Albert Renger-Patzsch, Lucia Moholy, Werner Mantz and Hugo Schmölz as well as agencies such as the Berliner Bild-Bericht, for which Sasha Stone was probably responsible. The majority of the photographs are vintage prints, many of which were published in contemporary specialist literature and architectural journals.
The collection is unique in its coherency, documentary value and aesthetic appeal. The photographs curated here attest to the skilled eye and expert knowledge of a collector who assembled the works over many years (lots 200-284, €400-4,000).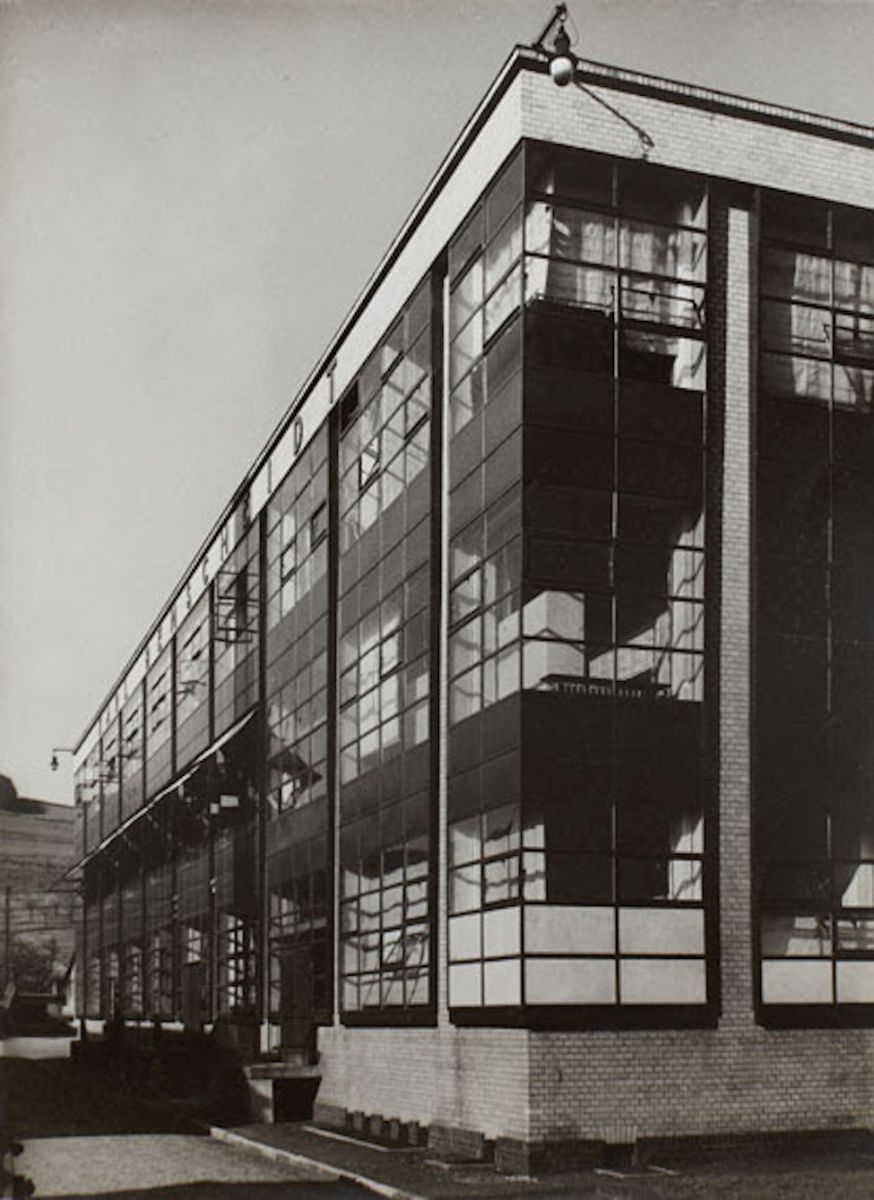 Albert Renger-Patzsch, Faguswerk in Alfeld/Leine, 1928
Vintage gelatin silver print. 22.6 x 16.6 cm (22.8 x 16.9 cm)
Estimate € 2,000 - 2,500
Lot 200 / Auction 1069 The International Style through the Eyes of Photography
Auction 1071: Contemporary Art + Photography
Saturday, 4 June 2016 11am
Two particularly noteworthy lots in the contemporary photography section are lots 753 and 754, two early tableaus of four and sixteen small gelatine silver prints by Bernd and Hilla Becher, which were used as print templates for publication (each est. €10,000-15,000). Inez van Lamsweerde's elegant, large-format c-print portrait "Anastasia" from 1994 (lot 797, €15,000-20,000) and several multiple-part works by Dieter Appelt (lots 755/756, € 5.000-7.000/€ 8.000-10.000), Jürgen Klauke (lot 810, €9,000-12,000) and Thomas Florschütz (lot 811, €8,000-10,000) round off the offer.