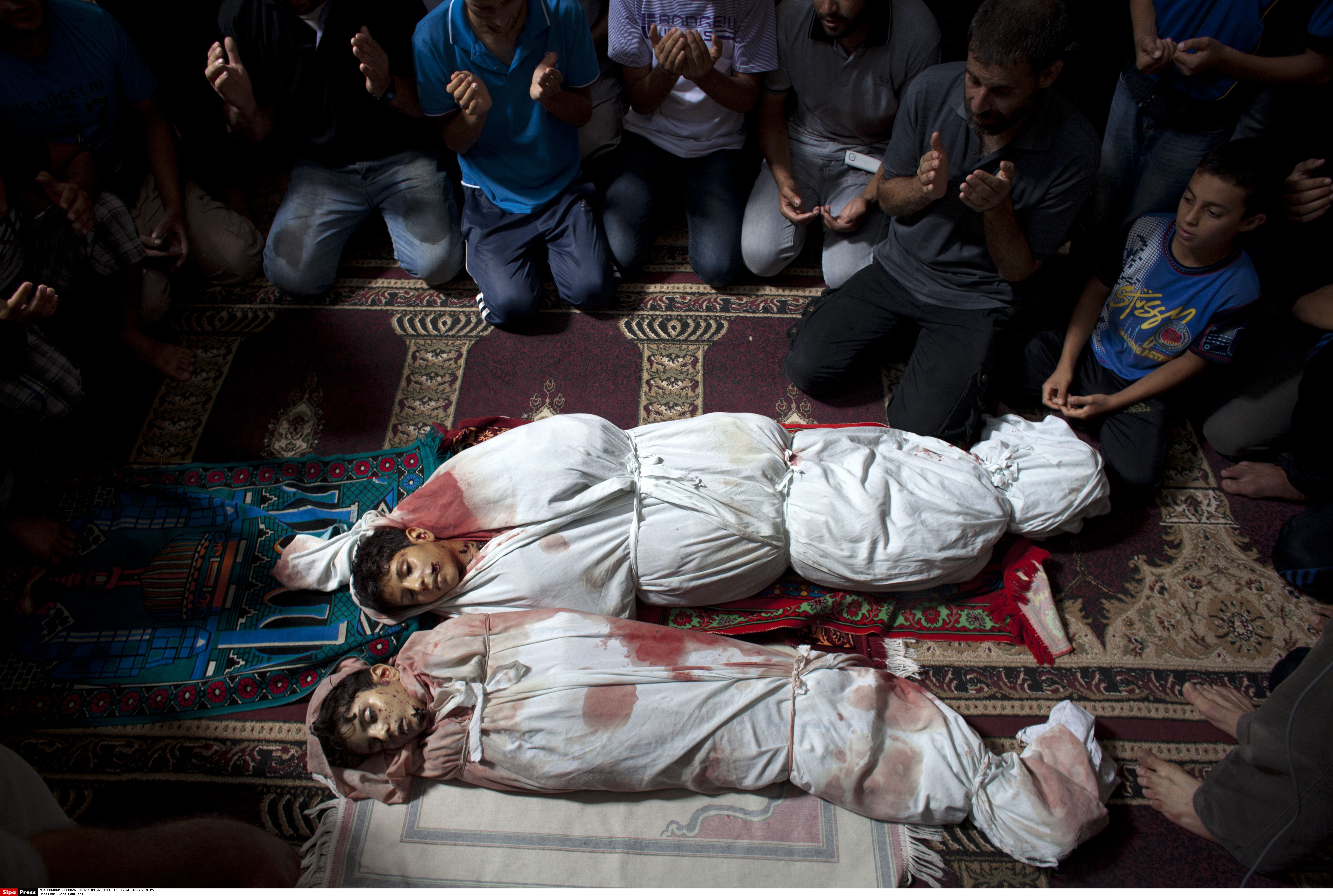 © Heidi Levine - Sipa Press
Heidi Levine won the Anja Niedringhaus Courage in Photojournalism. This award celebrates the courage of women photojournalists who risk their lives documenting conflict and war while capturing moments of humanity. She agreed to answer our questions about her work, her life, the war... and how it is to be a woman and a photojournalist.


Heidi Levine, you just won the first Anja Niedringhaus Courage in Photojournalism award: how does it feel?
I am not sure I am able to find the words that describe how honored and emotional I feel. This award is truly the greatest honor I have ever received in my career, but at the same time I am deeply heart broken because Anja was killed. This award not only praises my dedication and courage in photojournalism and helps to empower me to continue, but also celebrates Anja's legacy both as a photojournalist and an incredible human being.
Can you tell us more about Anja Niedringhaus ?
First of all, I, Anja and many of the other female photojournalists are from a generation when the presence of women in conflict areas was indeed fewer. Many of us knew each other and crossed paths during different circumstances, yet felt a very strong bond whenever we did meet. I know that when I see another female photographer in the field, it just feels natural to bond. If you have to share a room, it does make that easier and we often come to the aid of each other when we run out of something so basic as even a tampon or any other basic supplies which are often difficult to find or even ask a male colleague to bring us if they are coming in.
I felt an instant bond when I first met Anja in Jerusalem over a decade ago. She was very serious yet at the same time she had this incredible sense of humor. She was a committed photojournalist who never lost her passion no matter what assignment she was on, she treated all with importance and felt very compassion for everyone she met and even followed up on stories as she did when she sought out the wounded American Marine she photographed in Afghanistan after her assignment ended, it was still important to her to find out what happened to him.That is the type of photojournalist who truly motivates me and that was Anja.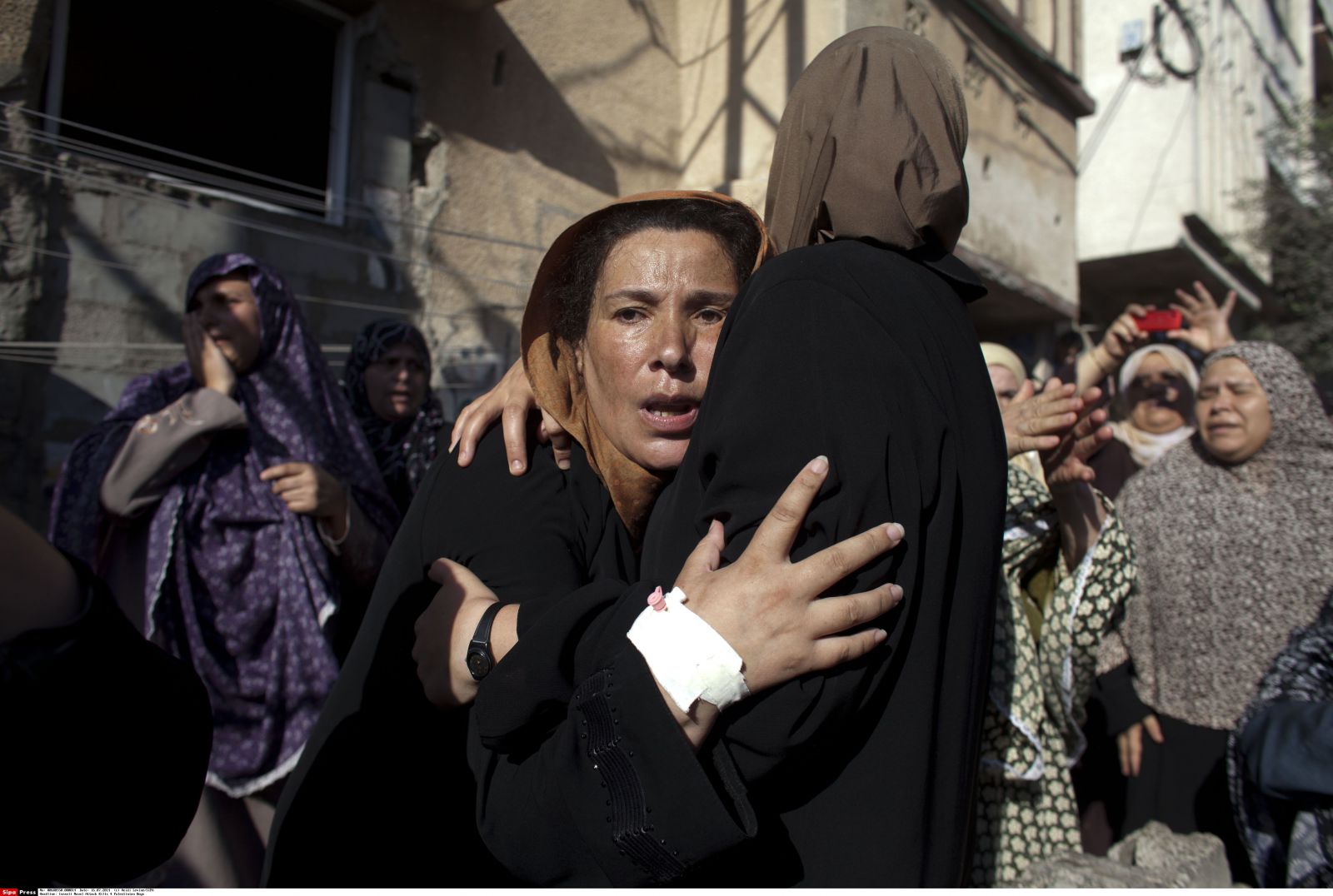 © Heidi Levine - Sipa Press
So, is it harder for a woman than a man to work as a photojournalist ?
As a female American photojournalist, I have tried to fight against the logistical and often cultural barriers that have confronted me during my career. I am a woman, a mother of three children, often a female in a war zone where many firmly believe no woman should be. My experiences have taught me that these obstacles placed me at a disadvantage because of my gender, are in truth challenges. At times, on rare occasions, my access has been denied because I am a female. On the other hand, being a female has often enabled me to bond instantly with the women I am documenting, and slip behind the doors that are often closed to men. It almost at times feels as though we have our own language, which is built on bonding, trust and understanding.

« My experiences have taught me that these obstacles placed me at a disadvantage because of my gender, are in truth challenges »
« Gaza War 'Protective Edge' » won the IWMF's award. Could you explain to us what is this project about ?
I have been weaving in and out of both sides of the Palestinian-Israeli conflict for nearly three decades, and over the last five years alone, I covered three wars in Gaza. Last summer's 50-day war was especially vicious. For me, it was also personal.
On July 9, the war's second day, I was photographing in a
Beit Hanoun
hospital when a mother collapsed on the news that a family member had been injured, and I threw aside my camera to hold her. On July 16, I was sending photographs from my room in an apartment building across from the port overlooking the Mediterranean Sea when an attack on a beach left four football-playing boys dead. I rushed to the scene. As rescuers were evacuating the bodies of children on stretchers. Another journalist and I discovered one of the dead boys curled in a ball by a still-burning hut. As each day passed, the fighting escalated and I could not imagine it becoming worse but it did. On July 26, I went with my Gazan assistant Ashraf, with whom I've worked for more than a decade, to check on his home during a brief ceasefire. We discovered together that it had become part of the 4 million tons of rubble left in Gaza this summer. Luckily, a week earlier, I had convinced Ashraf to move his 60-member family to a nominally safer unfurnished apartment in Gaza City.
On Aug. 13, I gave my friend and colleague,
Associated Press
video journalist Simone Camille a phone number he'd asked for so he could cover the story I'd photographed a few days before about a Hamas bomb disposal squad. We planned to meet at the end of the day to share lemonade. Two hours later, while he was covering the story, a bomb they were trying to dismantle went off, and he was killed. My friend,
Associated Press
photographer Hatem Moussa, was critically injured. Not a day passes without me wishing I'd never found the phone number in my scribbled notes.
On day 40, I received a phone call in the middle of the night: my grandmother had died in Massachusetts. I knew I needed to be with my own family. I headed straight from the plane to her funeral. I felt guilty at times mourning her death at age 102, though she was one of the most precious people in my life. After all, I had spent weeks witnessing the deaths of so many children, some too young to have taken even their first baby steps.

« (I) watched how they dealt with their injuries, the loss of family members and the trauma of the war »
When I returned to Gaza in December, I found myself studying how people manage to continue with life. I spent two days in Rafa living with Wael Al Namiah and his wife, and watched how they dealt with their injuries, the loss of family members and the trauma of the war that prevented them from sleeping through the night. Wael and his family members were critically wounded on August 1st, a day remembered as
Black Friday
in Rafa, when more than 120 Palestinians were killed during an Israeli military operation to stop the abduction of an Israeli soldier. The family tried to escape from their home after an explosion hit nearby, and while fleeing, two more explosions hit them, critically wounding Wael, his wife and son and killing his 11-year-old sister, his brother and his brother's wife. When I visited, their son, who lost the lower part of his leg, crawled on the floor to play with other children, or splashed in the bathtub when there was electrical power to heat the water tank. In the darkness during ongoing power cuts, Wael and his wife would sing along to love songs to each other from their wheelchairs. I met 14-year-old Mawar Shabari in Jabalya, where the women in her family helped her try on her two prosthetics adorned with white spangled shoes so she could look as pretty as possible for her brother's wedding later that day. She had lost both her legs after being critically wounded on July 24 at a United Nations school in Beit Hanoun that was hit by Israeli artillery.
These cases and others highlight what still amazes me after so many years, and what my ongoing project tries to capture not only the emotional and physical healing process, but the power of human resilience that makes itself felt here in Gaza, even with the knowledge that, despite all the bloodshed, most here believe another war is likely to erupt in the future and these people will be caught up in it yet again.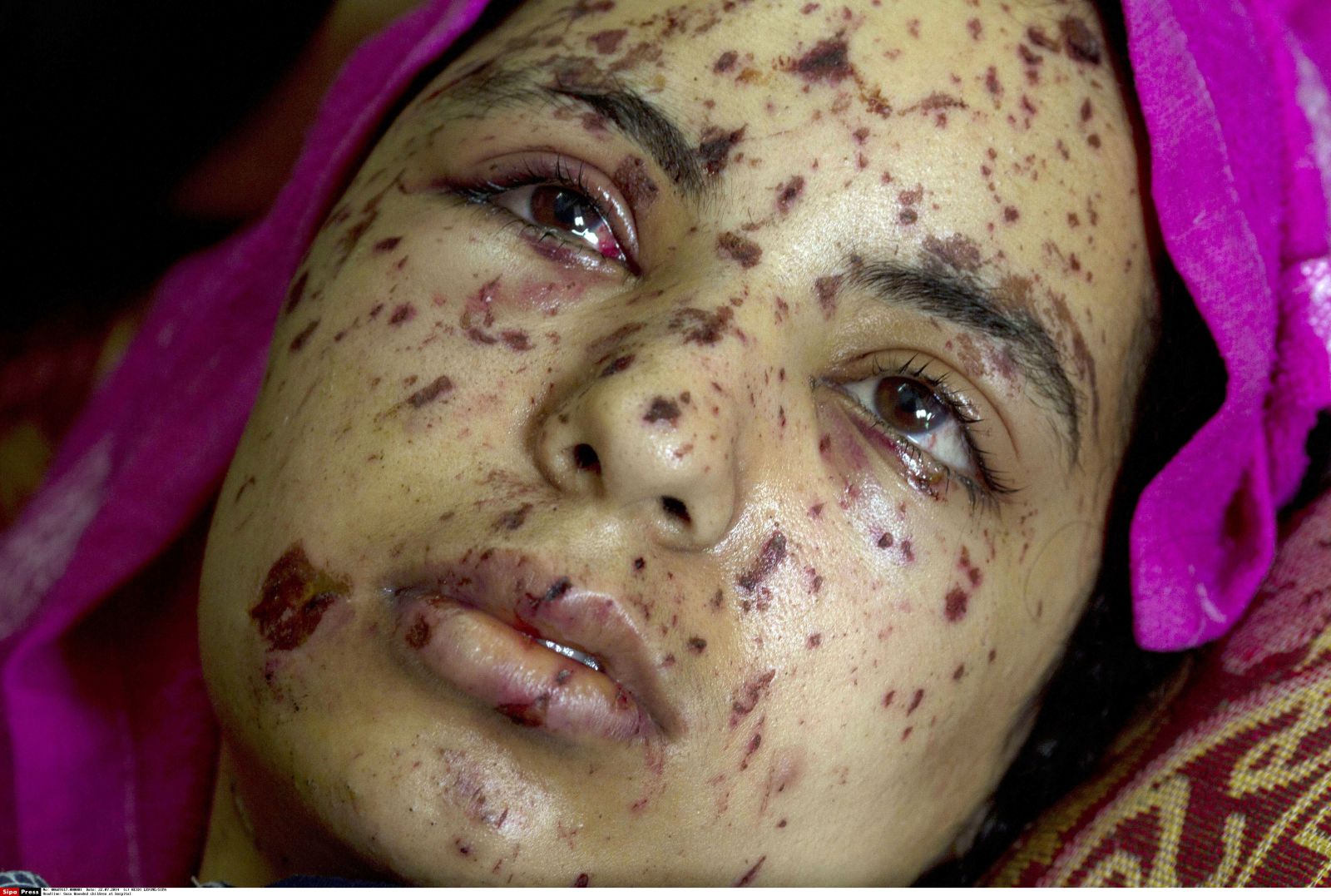 © Heidi Levine - Sipa Press

You have a long and deep story with Israel : you started your career there a long time ago, right?
I came to Israel for what was originally supposed to be only for 6 weeks. I was still a student in college and had met someone who had spent a year studying in Israel. To be honest at the time, I was angry with my boyfriend and thought that I would punish him and go away for the summer. During my trip, I called the
Associated Press
office, and on one day got up the courage to call and was asked to come in for an interview. I was offered a job and called my journalism professor and he told me to stay and not to come back to class. I never really thought I would stay so long and spend so many years documenting the Israeli Palestinian conflict so intimately. After I was pregnant with my second child, I decided to leave the
Associated Press
to be at home. My most intimate work truly weaves in and out of each side of the Palestinian Israeli conflict.
Is there a big difference between being a photojournalist 30 years ago and being one today?
Today, the presence of female photojournalists and journalists in conflict zones is far greater than in the past and we are no longer such a rarity as before. Bullets and missiles do not discriminate between the sexes but I am aware and even more cautious of the dangers of being targeted simple because I am a journalist and we are all faced with the fear of abduction. While I was working in Egypt, women were targeted and sexually attacked so I try to take all precautions to ensure my safety and have even used my
Canon 70-200 mm
lens to hit someone over the head when he tried to grope me. Anja and many of the other female photojournalists are from a generaties.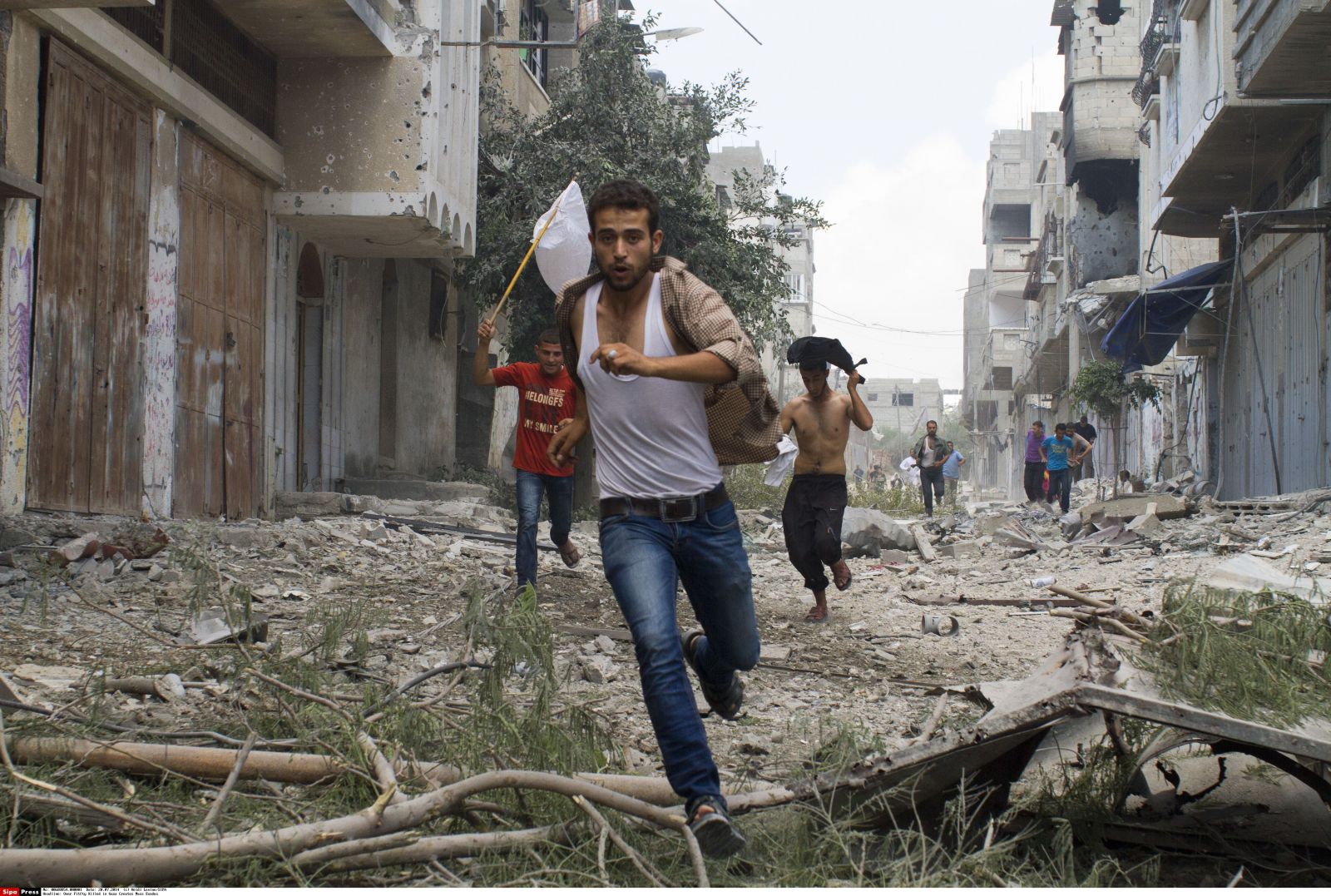 © Heidi Levine - Sipa Press

You are also a mother of three children. Is it an additional challenge?
Over the years, I have faced criticism because I am a mother and have been shouted at by a male colleague in Libya, who screamed at me that I should not be there because of my children. I was once told that I could not be a photographer that covers conflict and a mother and I believe I proved him wrong but at the time he did deny me a job. I am not going to pretend and say it is all so easy, and there are times that I do have to put motherhood first and being a photographer second and I am sure my children have over the years felt the conflict has stolen their mother away from them .

« You can not get killed and miss my wedding »
It is actually harder on me now that they are older and understand the dangers that I face, are able to track news stories more easily almost in real time because of the advancements in technology. I also believe my work has helped to give them a better understanding about the problems in the world and the effects they have. When I traveled to Syria, it was a trip some months before my daughter's wedding and the last words she said to me before I left were,
« You can not get killed and miss my wedding ».
Would you have advices to give for a future photojournalist ?
It is most important to take your safety into account and spend the time to educate yourself about the risks and precautions that can be taken to help ensure your safety and remain most respectful to your subjects. It is very important not to stay in an isolated area. I myself, tend to try to stay close to my other male colleagues. I do not want to sleep anywhere away that in case I needed help, I could not be heard or reached. Sexual assault is no longer something that is hidden like it was in the past and what happened to Laura Logan in Tahrir Square in Cairo, is a very good example of the risks. It is also very important to dress modestly and respect the culture. I once stopped a young inexperienced female photographer about to enter the Gaza Strip wearing shorts. I took the decision to take her aside and explained that she truly needed to change. I would strongly suggest both female and male photojournalists to watch
http://blog.photoshelter.com/2013/09/photographers-lessons-learned-staying-safe-still-getting-story/">this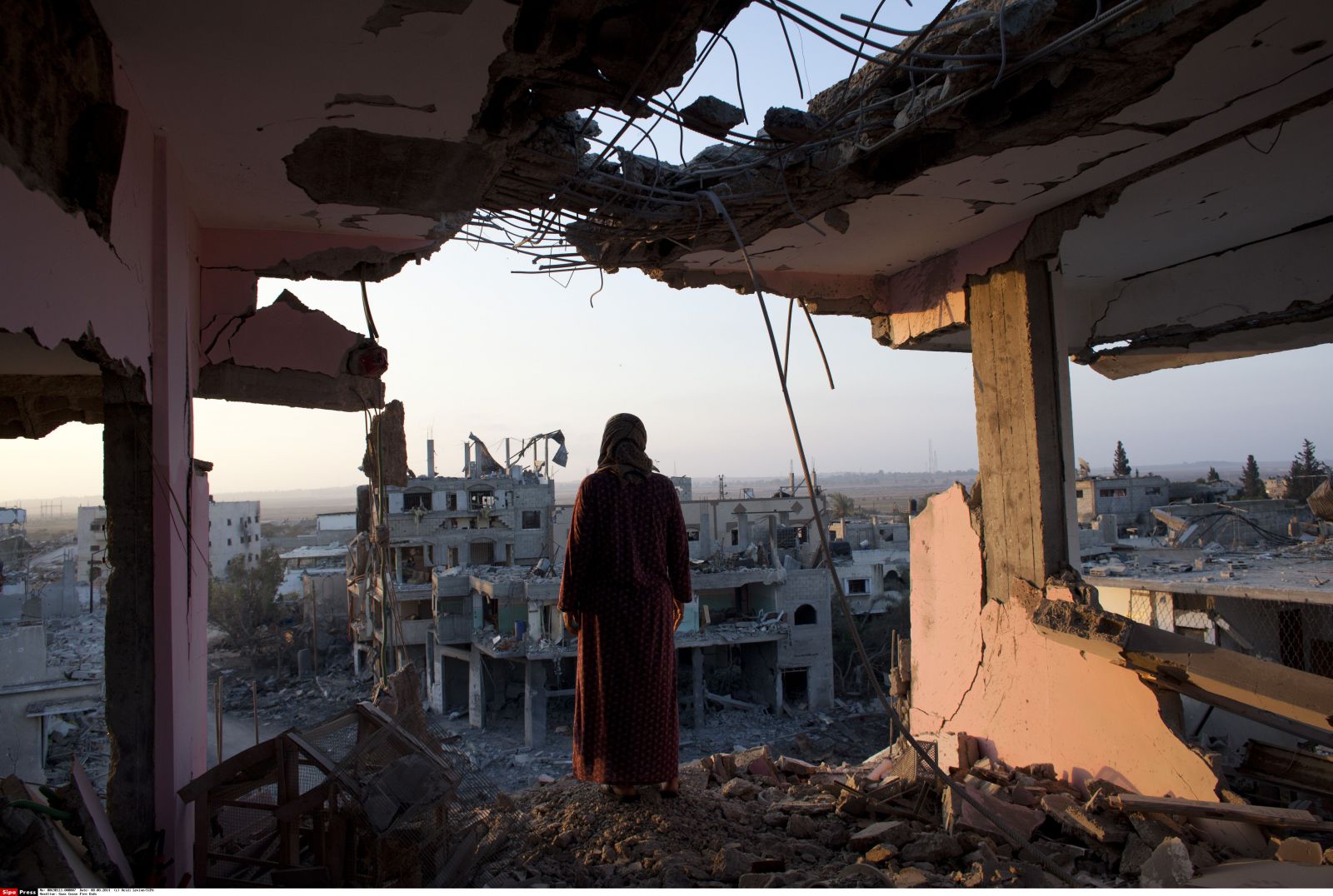 © Heidi Levine - Sipa Press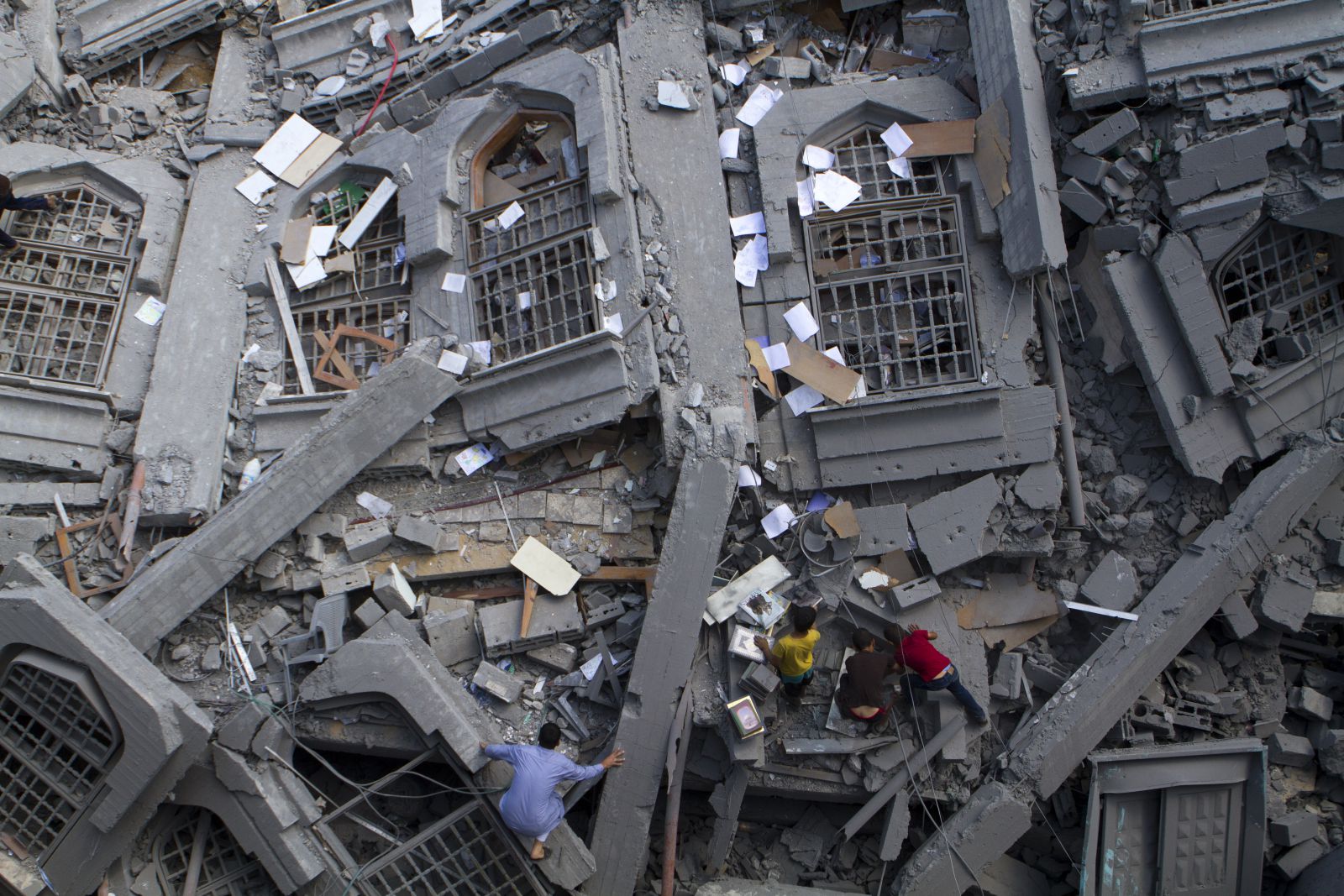 © Heidi Levine - Sipa Press




Based on Juliette SELLIN