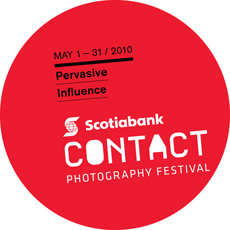 Festivals du 01/05/2010 au 31/05/2010 Terminé
Museum of Contemporary Canadian Art
CONTACT is an annual month long festival of photography with over 1000 local, national and international artists at more than 200 venues across the Greater Toronto Area in May. Founded as a not-for-profit organization 14 years ago, CONTACT is devoted to celebrating, and fostering an appreciation of the art and profession of photography. As the largest photography event in the world, and a premiere cultural event in Toronto, CONTACT stimulates excitement and discussion among a diverse audience that has grown to over 1.5 million and is focused on cultivating even greater interest and participation this year.
Based on the curatorial theme Pervasive Influence, recent works by Canadian and international artists are showcased at Toronto's leading cultural institutions, contemporary art spaces and public sites. As the boundaries between art and mass media continue to expand and blur, CONTACT 2010: Pervasive Influence provides an opportunity to critically examine this phenomenon. The festival acknowledges the all-encompassing role photography plays in our lives, and challenges viewers to explore how images inform and transform our experience of the world. The writings of Marshall McLuhan, the renowned Canadian media theorist, provide a timely thematic focus for CONTACT during the 30th anniversary year of his death. As with so many of McLuhan's groundbreaking ideas, his critical insights in relation to photography appear all the more relevant in the age of the Internet and digital communication.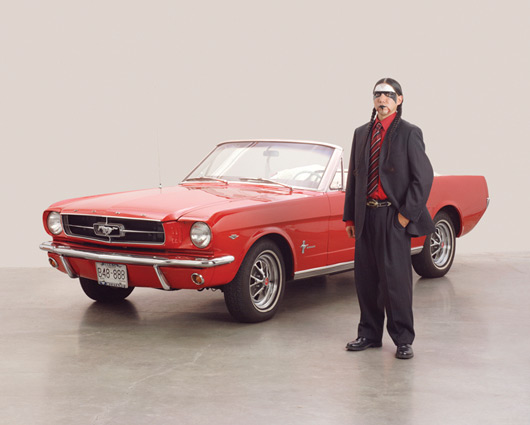 Primary Exhibitions : CONTACT's Primary Exhibitions reference writings by McLuhan as their framework for examining the impact of photography's ubiquity in a world devoted to the image.
At the Museum of Contemporary Canadian Art (MOCCA), The Mechanical Bride is a seductive and critically provocative international group show that reveals vital connections between mass media, advertising, painting and photography. Artists John Armstrong & Paul Collins, Dana Claxton, Kota Ezawa, Jaqueline Hassink, David LaChapelle, Ryan McGinley, Josephine Meckseper, Matt Siber, Alec Soth, Britta Thie explore the social and cultural affect of images and their emotional and political implications. The pervasiveness of photography leads us to question its effects on society. At the University of Toronto Art Centre, The Brothel Without Walls exhibition explores how the illusions images create are often preferable to reality. Photographs by Susan Anderson, Evan Baden, Douglas Coupland, Jessica Dimmock, Marina Gadonneix, Clunie Reid, Stefan Ruiz , Joachim Schmid highlight the construction of celebrity and fantasy from a behind-the-scenes perspective.
Concurrently at the University of Toronto, artists David Rokeby, Lewis Kaye present new site-specific works produced using archival materials that construct McLuhan's presence in his former seminar room at the McLuhan Program in Culture and Technology, commonly known as the Coach House.


Public Installations Site specific installations explore the codes of advertising, the language of consumerism, the stylization of marketing campaigns and the force of propaganda in the urban landscape.
CONTACT's Public Installations of photography are site-specific projects at some of Toronto's most significant locations, including the facades of the Art Gallery of Ontario, MOCCA and The Power Plant Contemporary Art Gallery. Artists Olaf Breuning, Doyon-Rivest, Barbara Kruger, David LaChapelle, Suzy Lake, Geoffrey Pugen, Hank Willis Thomas, Penelope Umbrico and others appropriate the codes of advertising, the language of consumerism and the force of propaganda. Their works subvert the mediated messages of consumerism in the urban landscape.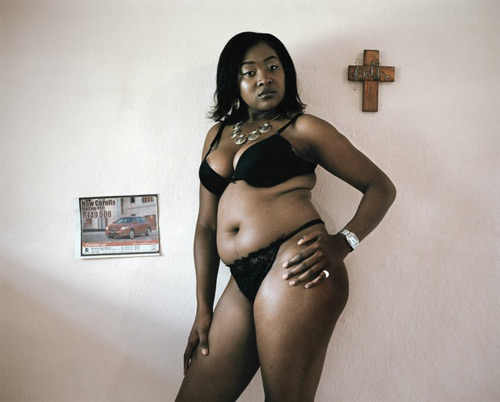 Featured Exhibitions : Featured Exhibitions at 28 of Toronto's leading artist run centre's, commercial galleries and alternative venues present multifaceted explorations of the festival theme. From socially concerned documentary to conceptual approaches to image making, all of the works reflect upon photography's powers of persuasion.
Gallery 44 Always Moving Forward: Contemporary African Photography from The Wedge Collection, Jessica Bradley Art + Projects Barbara Probst, CONTACT Gallery The Skin you Love to Touch - Jodi Bieber | Lauren Greenfield | Zed Nelson
Open Exhibitions : With over 160 Open Exhibitions in the festival this year and more than 1,000 artists, CONTACT presents a riot of photographic imagery throughout Toronto in May.
Elaine Fleck Gallery Photographers You Should Know About, Prefix Institute of Contemporary Art Zineb Sedira
PROGRAMS : Portfolio Reviews | Magnum Workshop | TVO Films | Talks | Events |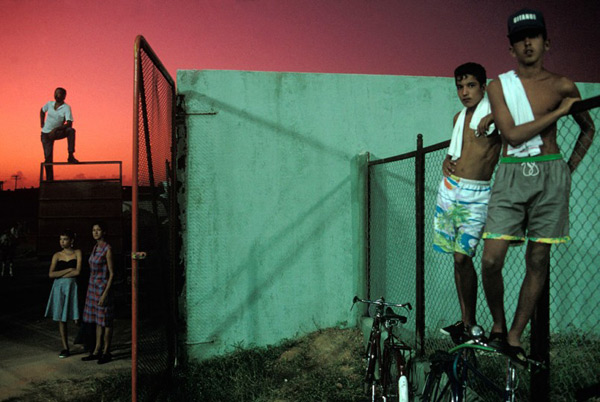 CONTACT'S Programs include Portfolio Reviews at The Gladstone Hotel, providing opportunities for artists and photographers to meet with some of the most important professionals in the field of photography at one of the world's top art hotels. The Magnum Workshop Toronto, a five day practice-oriented workshop led by renowned Magnum photographers, enables personal photographic growth in an intimate and intensive environment. Lectures, artist talks, workshops, screenings and events throughout the month of May reveal the personal and social consequences of the medium of photography and the change that it provokes.