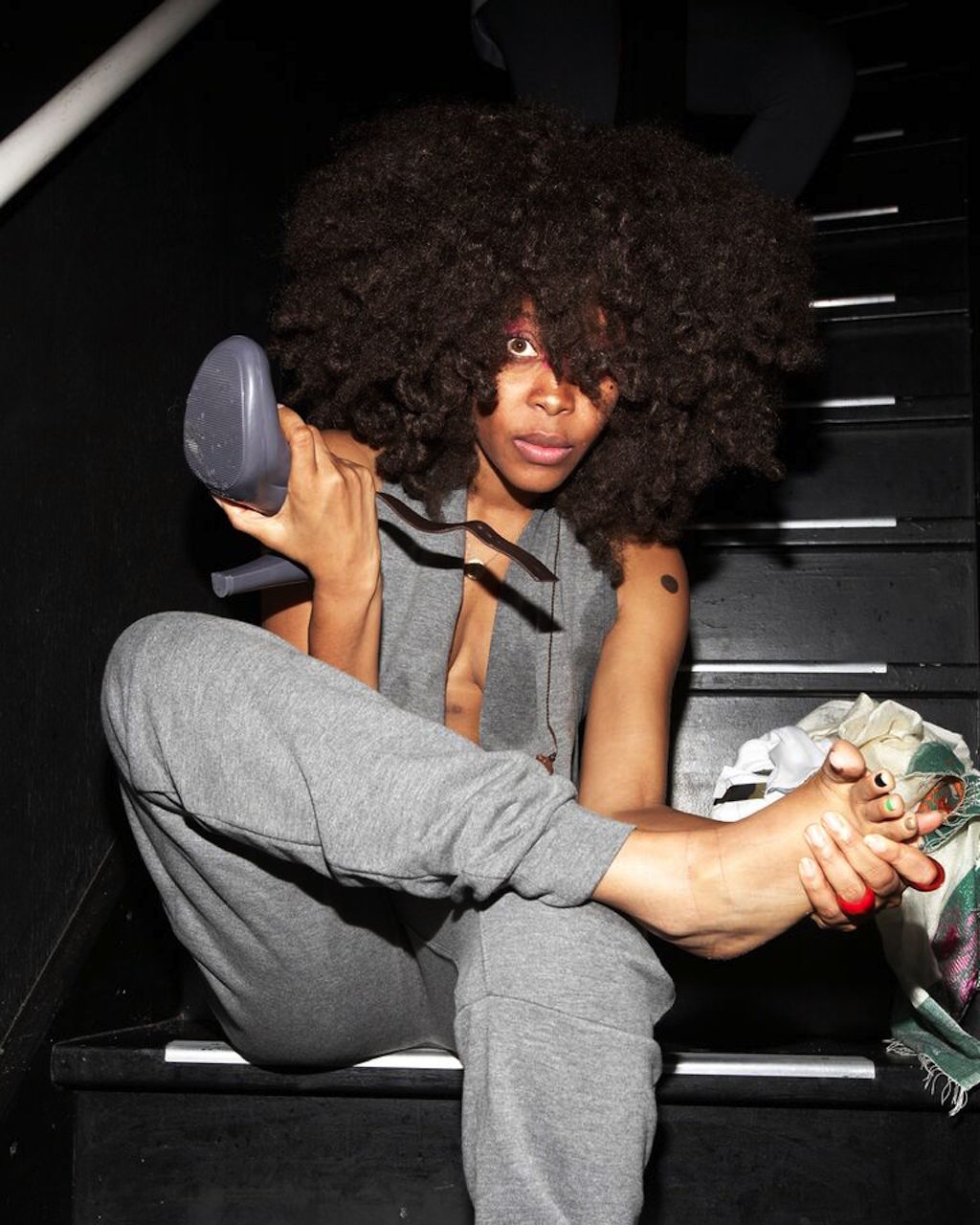 Erykah Badu, Paradiso, 23 -07-2008/23:26h , from the series We Want More , 2007-2009 © Daniel Cohen Courtesy of the artist
Expositions du 17/7/2015 au 20/9/2015 Terminé
The Photographers' Gallery 16 - 18 Ramillies Street W1F 7LW London Royaume-Uni
We Want More explores the role photography and image-production plays in defining music culture today.
Spurred by the advent of digital technologies, both industries have seen a significant change to the channels and processes for ownership and distribution. The traditional frameworks that once upheld a distance between photographers, fans, stars and their labels have collapsed to allow for new routes and territories in which music photography is produced, shared and consumed.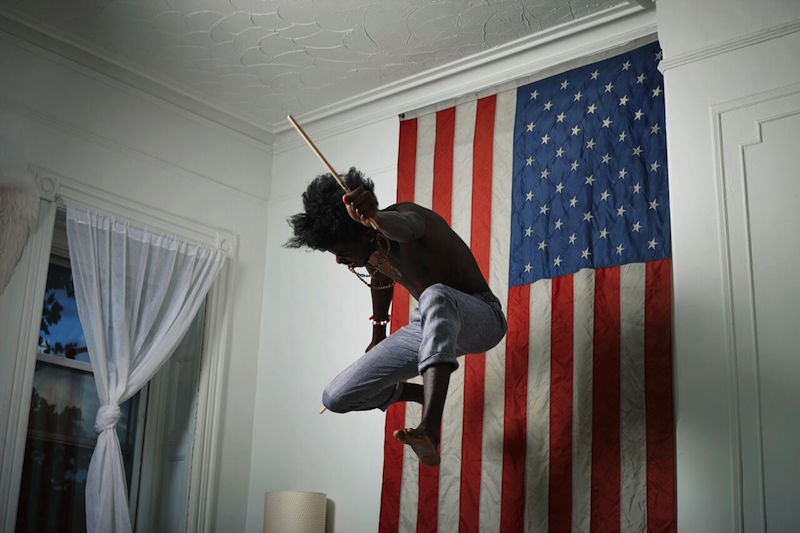 Pauli "The PSM" - Damon Albarn, Jamie XX
(New York, July '14)
© Deirdre O'Callaghan
Courtesy of the artist
Where once many music photographers worked to briefs for specific publications, they are now more in control of context and creative direction. Musicians also play a more active role in their own image creation and distribution channels with audiences capturing and sharing their own versions of gigs.
This exhibition offers a subjective viewpoint on this vast arena and is presented across two floors, dedicated in turn to musicians and their fan bases. It includes works commissioned commercially as well as personal projects initiated by the photographers themselves and a selection of creative collaborations whose aim is to unpick the genre of Music Photography, which has become increasingly more difficult to define.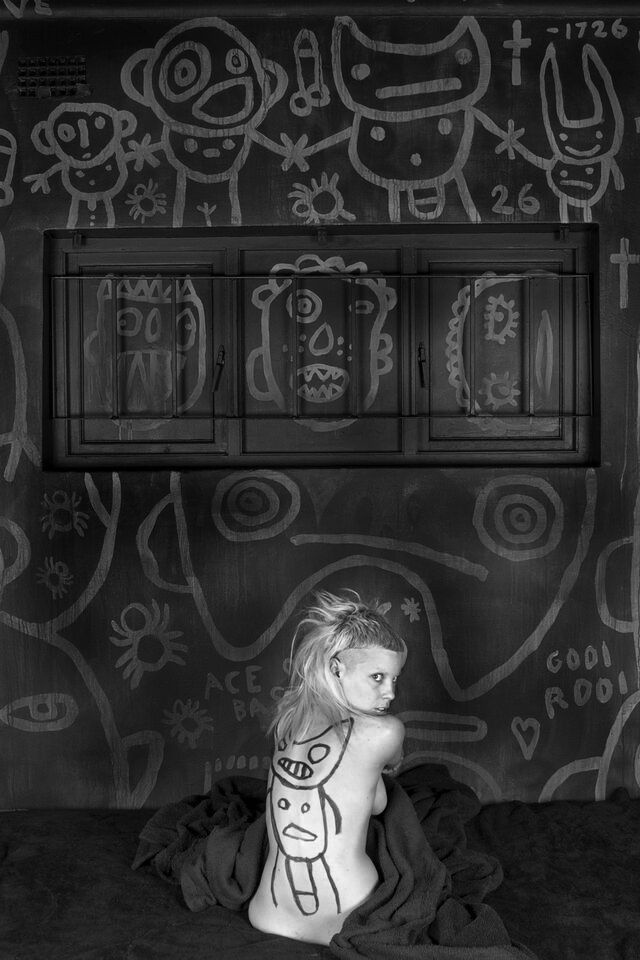 Gooi Rooi - 2012
© Roger Ballen
Courtesy of the artist
The new platforms for production and display, including the rise of the photobook and zines - inexpensive to produce and easy to disseminate - are explored through works such as Dan Wilton's self-published zine STOP EHT (2012). It follows Los Angeles based indie rock-band The Bots capturing moments of boredom and play during their ten day tour of Europe.
The shift in control from industry to image-makers and the stars themselves has led to a change in aesthetics. Stars choose to work with a range of high profile photographers to create alter egos, eschewing the traditional celebrity shoot in favour of high concept imagery. These include Ryan Enn Hughes' series of gifs of Katy Perry, shot on-set during the making of her video Birthday in 2014, presenting the singer in five comical disguises and Inez van Lamsweerde and Vinoodh Matadin's portraits of Lady Gaga (shot for her ArtRave event in 2013), in which the performer is depicted in portraits ranging from angelic to gruesome.
Performers reach out to collaborate with photographers who they feel provide the right visual context for their music. This is exemplified in Roger Ballen's photographs of the South African rap-rave group Die Antwoord (based around the 2012 video I Fink U Freeky) and Jason Evans' publicity images of the alternative UK band Radiohead (2001-2008).

Castlemorton, Common Festival - 1992
From the series Close Your Eyes - 2014
© Gareth McConnell
Courtesy of the artist
Despite the rise in images taken by fans, backstage and behind the scenes access still provides photographers with an element of exclusivity that cannot be obtained otherwise. Daniel Cohen's We Want More (2007 - 2009) depicts singers and bands during moments of rest and preparation following the end of the gig and before the encore, with the implicit sound of the crowd screaming for more in the background.
Pep Bonet's images, taken from his series Roadkill - Motorhead - Rock&Roll (2008-2010), are shot from the stage, showing the crowd from the band's perspective while Deirdre O'Callaghan's project The Drum Thing (2010-2015) documents drummers lost in the music during practice sessions.
Studies or portraits of fans include the works of Ewen Spencer's UKG (1999-2001) depicting crowds at UK garage nights and William Coutts' images of a Trash Talk gig (shot for Noisey in 2013) documenting the violent, visceral experience of the mosh pit and its sweaty, hyped up or burnt out aftermath. Ryan McGinley's You and My Friends 6 (2013) present close-ups of faces of festival goers while Gareth McConnell's Close your Eyes (2013) focuses on dance music fans in Ibiza. Additionally James Mollison's Lady Gaga - Boardwalk Hall, Atlantic City (2011) from the series The Disciples, and Lorena Turner's The Michael Jacksons (2009-2012) show fans dressing up or taking on the persona of their idols.