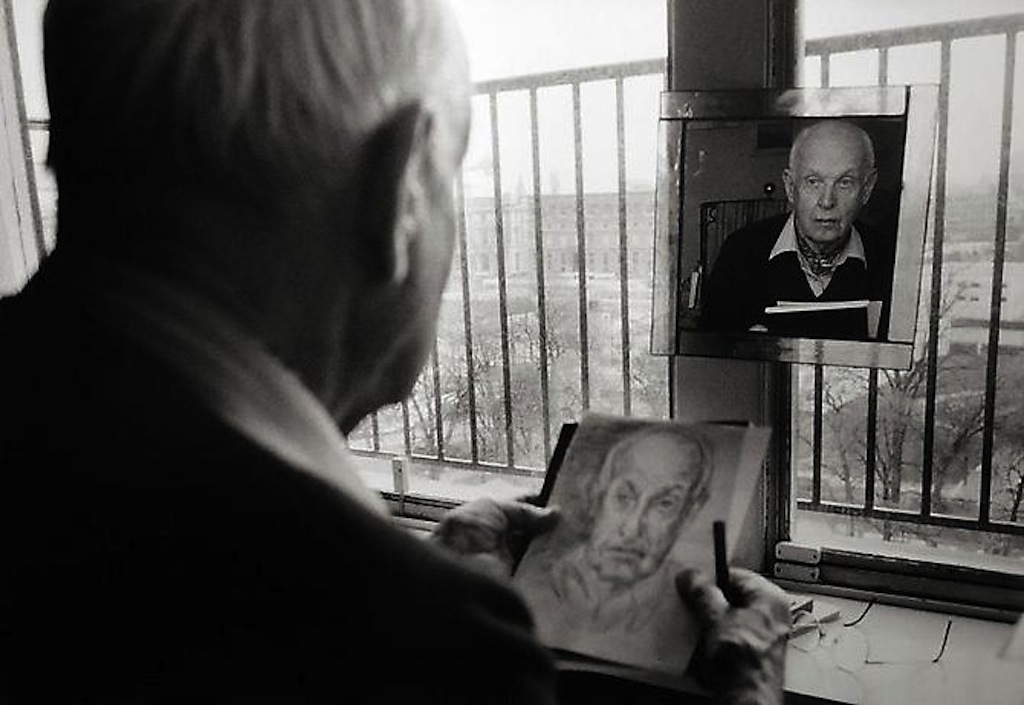 © Martine Franck Henri Cartier Bresson 1992 Gelatin Silver Print
Expositions du 15/03/2014 au 31/5/2014 Terminé
Peter Fetterman Gallery 2525 Michigan Ave, Bergamot Station, A1 CA90404 Santa Monica États-Unis
To look upon someone extraordinary, who has achieved greatness against great odds. To be moved by an image of one who has touched upon the lives of thousands. To seek knowledge and understanding. To find inspiration.
These are the experiences we seek when confronted by a great portrait. The figures captured in this exhibition were extraordinary, exuding character and living lives of triumph and disaster. The photographers who captured their essence, by necessity required a technical prowess but more importantly possess depth, empathy and pursue a true understanding of the human condition.
Portraits are certainly the great power in photography. They are the great confluence of documentary and artistry. Our natural voyeuristic condition draws us in and the medium allows us to feel an element of intimacy. A great portrait will explore the nuances of character and in some rare cases a portrait will truly capture an emotion. As viewers we are given license to share that feeling, to be drawn in, to be moved and to walk away inspired.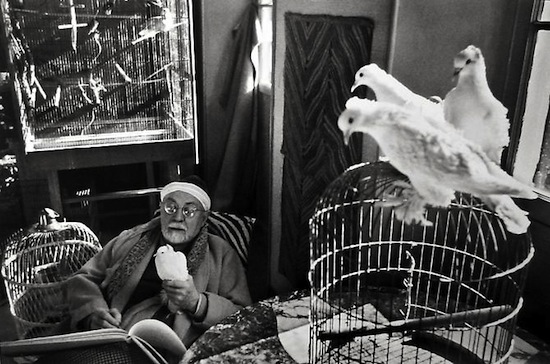 © Henri Cartier Bresson
Henri Matisse
1944
Gelatin Silver Print
The Exhibition will include works by...
Berenice Abbott
Eve Arnold
Sid Avery
Lillian Bassman
Henri Cartier Bresson
Dan Budnik
Cornell Capa
Alfred Eisenstaedt
Elliott Erwitt
Martine Franck
Burt Glinn
Walter Iooss
Yousuf Karsh
Brian Lanker
Barry Lategan
Annie Leibovitz
Jacques Lowe
Arnold Newman
Irving Penn
Marc Riboud
Al Satterwhite
... and more.