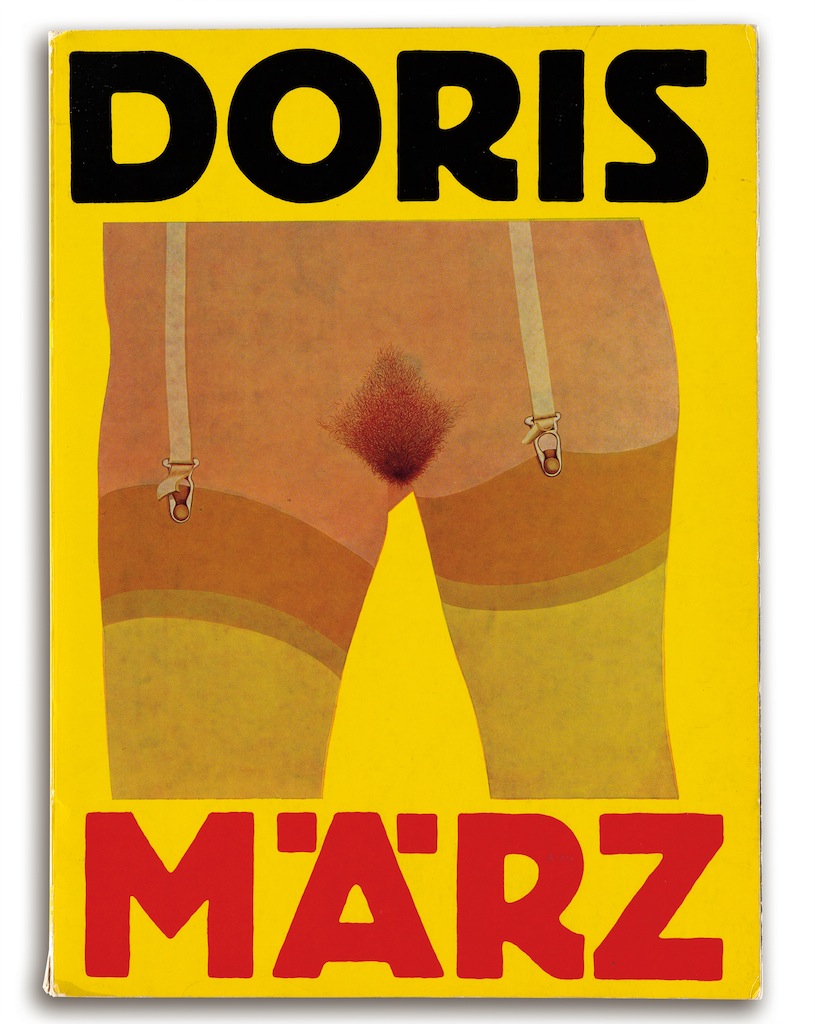 Gunter Rambow, Doris, Frankfurt, 1970 ($800 to $1,200)
Ventes du 12/12/2013 au 12/12/2013 Terminé
Swann auction Galleries 104 East 25th Street 10010 New York États-Unis
BOOKS ON SEX AND SEXUALITY, ANDY WARHOL PHOTOGRAPHS, NEWS IMAGES OF THE KENNEDY ASSASSINATION FEATURED IN SWANN GALLERIES' DECEMBER 12 AUCTION OF CLASSIC PHOTOGRAPHS & PHOTOBOOKS
New York—Swann Galleries' December 12 auction of Classic Photographs & Photobooks offers many examples of envelope-pushing photobooks exploring sexual themes, a run of Pop Art works in the photographic medium by Andy Warhol and a group of ephemeral news images of the assassination of JFK and its aftermath.
Among the sex books by Japanese artists are Document Kouen, in which photographer Kohei Yoshiyuki captured nighttime rendezvous in Tokyo parks circa 1980 (pre-sale estimate: $800 to $1,200); Ikko Kagari's Document Tsuken Densha [Document Tsuken Express Train], which documents the "chikan" or gropers on Tokyo subways, 1982 ($700 to $1,000); and a group of 20 volumes of The Works of Nobuyoshi Araki, the prolific king of sexual literature, 1996-97 ($800 to $1,200).
Doris, a cult classic published in Germany in 1970, includes bold, nearly abstracted, close-up views of women's genitalia, which may be a commentary on the sexual revolution of the 1970s, or simply misogyny ($800 to $1,200); while Helmut Newton's SUMO—which gets its name from its imposing size—published two decades later, depicts nude female models in more visually powerful, yet equally sexualized, poses ($5,000 to $7,000).
Accompanying the books are several individual female nudes, including Horst P. Horst's Lisa in Money Plant, 1939, printed circa 1990 ($3,000 to $4,500); several images by Ruth Bernhard, among them Perspective II, 1967, printed later ($7,000 to $10,000) and Study in Square, chromogenic print, 1959 ($4,000 to $6,000); Robert Mapplethorpe's Lisa Lyon, 1982 ($6,000 to $9,000); Manuel Alvarez Bravo's El Trapo Negro, 1986 ($4,000 to $6,000); and Patrick Demarchelier's Nude, New York, platinum print, 1995 ($8,000 to $12,000).
The male form is explored in the Edward Weston / George Tice portfolio Six Nudes of Neil, 1925, printed 1977 ($5,000 to $7,500); Duane Michals's Narcissus, suite of five photographs, 1985 ($5,000 to $7,500); and Herb Ritts's Male Nude with Tumbleweed, Paradise Cove, 1986-90 ($6,000 to $9,000).
One lot that blurs the line between male and female is a pair of Polaroid self-portraits by Andy Warhol, in which the Pop Art icon is wearing two different platinum wigs with bright red lipstick, 1981 ($20,000 to $30,000).
Other Warhol highlights include a suite of four Polaroid photographs of Jed Johnson—a one-time paramour of Warhol's—doing gymnastics in a grassy field, circa 1980 ($7,000 to $10,000) and a copy of the 1968 book Andy Warhol, filled with pictures of The Factory by Stephen Shore and Billy Name, signed by Shore ($900 to $1,200).
The sale offers a remarkable collection of 172 facsimile press photos depicting John F. Kennedy's political career, family life, assassination in Dallas and the dramatic events that followed. The images, which are on delicate paper used for distribution before faxes, were collected by an employee of the now defunct Escondido Times-Advocate newspaper, and each has its original caption ($4,000 to $6,000).
Prominent figures are also captured in Barbara Morgan's Martha Graham, Letter to the World (Kick), 1940, printed 1980s ($3,000 to $4,000); Robert Capa's Picasso and his wife, Francoise Gilot, Golfe-Juan, France, 1948, printed 1985 ($2,500 to $3,500); Allen Ginsberg's Jack Kerouac with W.S. Burroughs' garden cat, 1957, printed 1980s ($3,000 to $4,500); Yousuf Karsh's Georgia O'Keefe, 1956 ($7,000 to $10,000); and Irving Penn's Colette, Paris, 1960 ($14,000 to $18,000).
Rounding out the sale are 19th century cased images and travel albums, crime photographs from the collection of Mark Michaelson, classic New York City views, powerful landscapes by Ansel Adams and fine examples of Contemporary Art.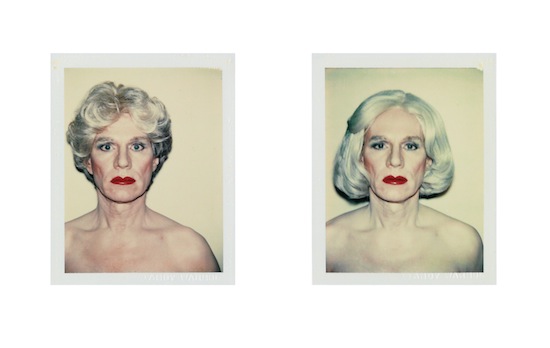 Pair of Andy Warhol self portraits, Polaroids, 1981 ($20,000 to $30,000).
The auction will begin at 1:30 p.m. on Thursday, December 12.
The photographs and books will be on public exhibition at Swann Galleries on Saturday, December 7, from 12 p.m. to 5 p.m.; Monday, December 9 to Wednesday, December 11, from 10 a.m. to 6 p.m.; and Thursday, December 12, from 10 a.m. to 12 p.m.
An illustrated catalogue with information on bidding by mail or fax, is available for $35 from Swann Galleries, Inc., 104 East 25th Street, New York, NY 10010, or online at www.swanngalleries.com.
For further information, and to make advance arrangements to bid by telephone during the auction, please contact Daile Kaplan at (212) 254-4710, extension 21, or via e-mail at dkaplan@swanngalleries.com.
Live online bidding is also available via Artfact.com.