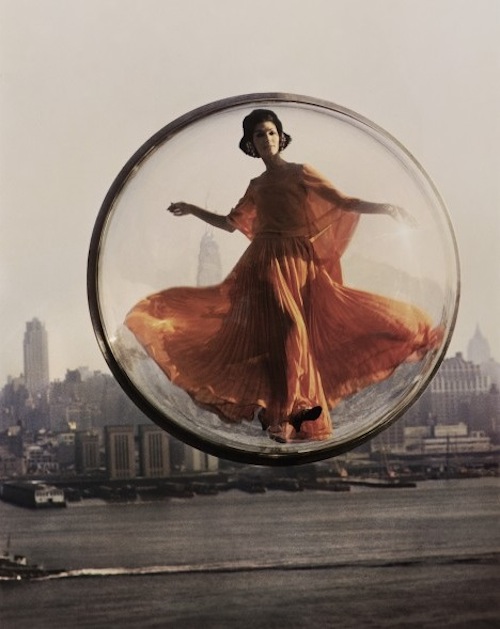 © Melvin Sokolsky, Courtesy Fahey
Expositions du 16/7/2011 au 28/8/2011 Terminé
Noorderlicht Photogallery Akerkhof 12 9711 JB Groningen Pays-Bas
Noorderlicht Photogallery pays a tribute to fashion photography in its summer exhibition FASHION – The Story of a Lifetime. The exhibition shows vintage work from celebrated international fashion photographers and provides a unique overview of haute couture in the 20th century.
Noorderlicht brings together work by celebrated names such as Lillian Bassman, F.C. Gundlach, Frank Horvat, William Klein, Sarah Moon, Norman Parkinson, Melvin Sokolsky and Albert Watson. Their iconic photos – spread over the decades – are both timeless and profoundly linked to their times. The photographers introduced a totally new form of fashion photography and at the same time made this into a lifestyle. For them, fashion was literally the "Story of a Lifetime".
FASHION – The Story of a Lifetime shows images that helped blur the boundaries between advertising and art. It is a sampler from the oeuvre of photographers who have unmistakeably left their mark on fashion photography, and with that on the development of photography in general.
Partners. The exhibition is a co-production of The Empty Quarter Gallery in Dubai and Noorderlicht, and was assembled by Hester Keijser. Other partners include Etheleen Staley and Takouhy Wise of Staley-Wise Gallery, New York, USA; Howard Greenberg Gallery, New York, USA; Albert Watson, New York, USA; Fahey/Klein Gallery, Los Angeles, USA; Angela Williams Archive, UK; Stiftung F.C. Gundlach, Hamburg, Germany.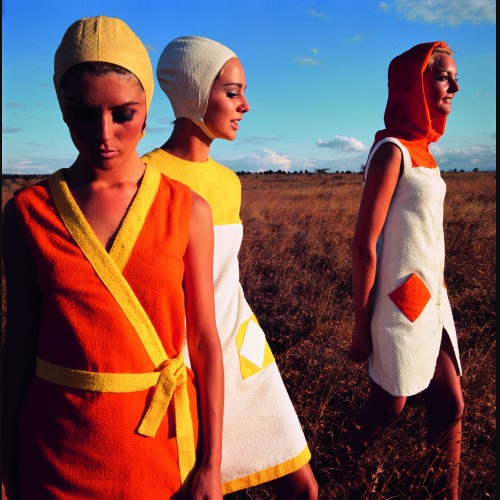 © FC Gundlach - Op Art Fashion at the beach- Kenya, 1966
Vignette: © Melvin Sokolsky, Courtesy Fahey