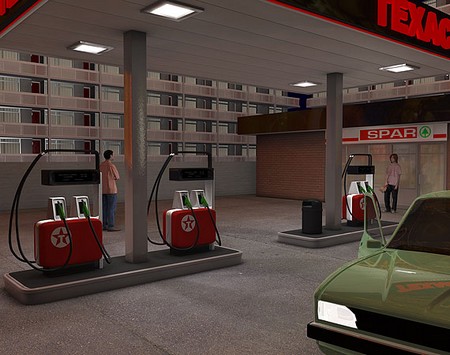 Expositions du 11/11/2010 au 18/12/2010 Terminé
Centre Gallery, Miami Dade College Miami
Within the framework of the American tour managed by the Musée de l'Elysée in collaboration with the Aperture Foundation, New York, « reGeneration2 – Tomorrow's Photographers Today » is presented at the Centre Gallery, Miami Dade College, in Miami.

What are young photographers up to in the twenty-first century? How do they see the world? How much do they respect, build on, or reject tradition? As the digital revolution continues its relentless advance, demolishing longstanding practices in every domain of our field, curiosity builds as to how the new generation of photographers will react. Will some remain in the darkroom, or will they all migrate to the digital lab? The reGeneration project – the broadest and most enterprising survey of its kind – set out in 2005 to discover answers to these intriguing questions, previewing the work of young photographers who may well emerge as some of the finest artists of their generation. Following on from the success of this exhibition shown in ten different cities across North America, Europe and Asia, this second edition turns the spotlight on up-and-coming talents from 30 countries.

Curators at the Musée de l'Elysée in Lausanne selected the most promising candidates from some 700 entries submitted by 120 of the world's top photography schools. reGeneration2 showcases the inspiring creativity and ingenuity of 80 photographers about to begin a career. Together, they represent 48 photography and art schools from 25 different countries. The resulting exhibition reveals the flexibility of young photographers as they pass fluidly from one genre to another, and/or one technique to another. Impressive also is their mobility, as a European studies in China, a Japanese studies in the US, and a Peruvian in Europe. These youthful practitioners of extraordinary talent are already well on their way to making their mark.