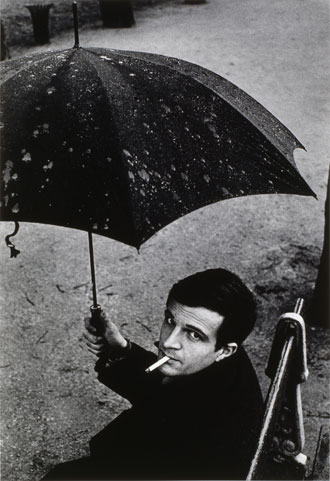 Expositions du 16/11/2010 au 12/12/2010 Terminé
Musée du Montparnasse 21, avenue du Maine 75015 Paris France
Mois de la photo 2010 Point information 5,7 rue de Fourcy 75004 Paris France
Galerie du Montparnasse 55 rue du Montparnasse 75014 Paris France
Since 1955, the annual Prix Niépce has recognized the work of a professional photographer. Founded to help reinforce the status of photography as an art form, it has made a significant contribution to gaining recognition for photographers as key players in the artistic, social, and political worlds of their times. The first ever prize for professional photography created in France, it has become an integral part of the history of photography.

The prize is organized by Gens d'Images, an association founded in 1954 by Albert Plécy, Jacque-Henri Lartigue and Raymond Grosset. The great photographer Janine Niépce was in charge of the prize for 35 years. The dual aim of Albert Plécy, who appointed her to head up the project, was to bring photographers out of obscurity and to help bring their work to the attention of a broad public by increasing their presence in the press and in publishing. It was a resounding success. Geneviève Dieuzeide and Monique Plon took over from Mme Niépce, themselves handing over to Nathalie Bocher-Lenoir in 1998.

The Prix Niépce is an indirect competition which aims to honor the work of one photographer: esteemed individuals selected by Gens d'Images each sponsor one candidate whom they choose with total freedom and independence. These individuals, like those who make up the Jury, are experts in the field of photography: art historians, journalists, curators, festival directors, gallery and agency owners, publishers, picture librarians, photographers, exhibition organizers, critics, and art directors. The President of the association and the previous year's winner are also automatically included in the jury.

This retrospective of all the winners of the Prix Niépce, presented as part of the 2010 Month of Photography, brings together more than 120 photographs, some of them from the collection of the Maison Européenne de la Photographie. It looks back over more than a half-century of photography, an art which has experienced many changes during that period. It showcases a wide range of styles, including for example works by humanist photographers Yan Dieuzaide (the first winner in 1955) and Robert Doisneau (1956), and by contemporary artists such as Florence Chevallier (1998) and Jurgen Nefzger (2008).

Photography is a language in its own right, conjugated in light and shadow. Its rich vocabulary includes portraits, landscapes and townscapes, reportage, fine art photography… its many forms reflect the diversity of visual sensitivity itself. The idea of this retrospective is to embrace original photography from the past 55 years in (almost) a single glance.