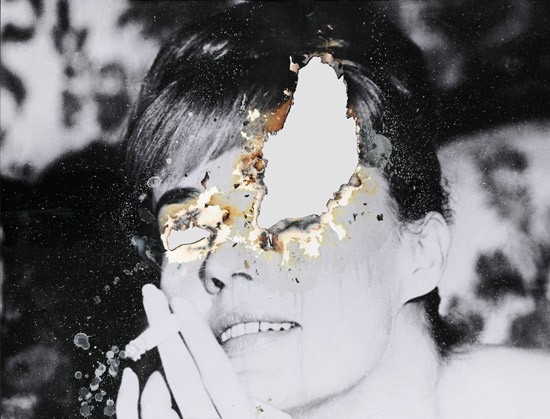 Expositions du 21/3/2010 au 19/9/2010 Terminé
MUSEIO of modern and contemporary art Bolzano Via Dante 6 39100 Bolzano
The Museion venue welcomes the Righi Collection, one of the most significant private collections of contemporary art, which to date has only been exhibited at the Collection Lambert in Avignon, France. The arrival of the collection represents an important exhibition opportunity for Museion, thanks to a ten year deposit of works in the museum.

The presentation of a selection of works from the Righi Collection aims to elicit reflections on the encounter between the public dimension and the intimate sphere of a private collection. The artists present in both collections, including Roni Horn (NY, 1955), Jana Sterback (Prague, 1955), Robert Barry (NY, 1936), Alighiero Boetti (Turin 1940 – Rome 1994) and Miroslaw Balka (Warsaw, 1958) represent the numerous convergences of vision between the museum and the private collection.

Receiving a collection like this also means adding missing pieces to the museum's assets: Loris Gréaud's work with light (Eaubonne, 1979) ties in with Museion's existing nucleus of light works, while Omer Fast's (Jerusalem, 1972) video installation highlights the museum's growing video collection.

The various sections of the Righi collection exhibition provide an opportunity to explore its distinctive themes. There is a strong emotional tension, for example, between the socially and politically committed plastic installation by Deimantas Narkevičius (Utena, 1964) and the collages by Martha Rosler (NY, 1943) juxtaposed with Alighiero Boetti's war pictures.

The body is a forceful presence in the works of Berlinde De Bruyckere (Ghent, 1964) and Joan Jonas (NY, 1936), while the works of Ana Mendieta (Havana, 1948-1985) and Zoe Leonard (NY, 1961), express its destruction in the transience of life.

Gordon Matta-Clark (NY, 1943 – 1978) and Dan Graham (Urbana, 1942) challenge the functional nature of architecture, which is developed by the large installation by the English artist Mike Nelson (Loughborough, 1967).

The presence of Nedko Solakov (Cherven Briag, 1957) in the exhibition opens up another facet of the collection: humour. Humour animates the room of his drawings from the last documenta in Kassel and graces Museion in a specially created project.