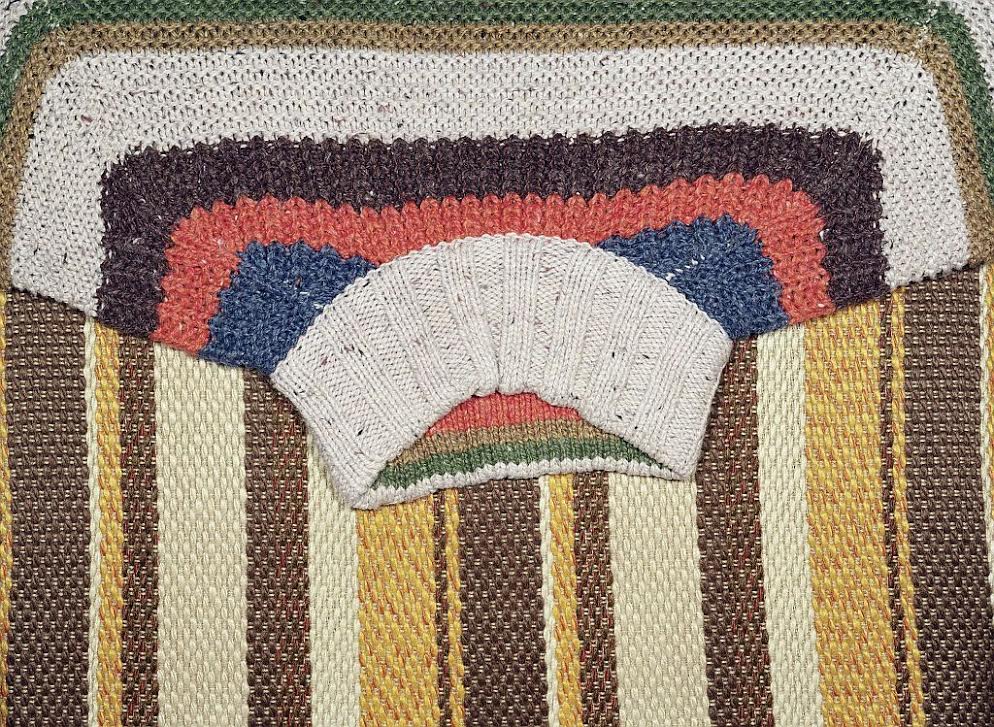 Boris Becker: Knitting patterns, 2006 © Boris Becker / VG Bild-Kunst, Bonn 2016
Expositions du 13/6/2016 au 3/7/2016 Terminé
Die Photographische Sammlung Cologne Allemagne
Press release :

The Typological View—Exhibition for Hilla Becher
An exhibition by Die Photographische Sammlung/SK Stiftung Kultur
Im Mediapark 7, 50670 Cologne
With photographs by Bernd and Hilla Becher, Max Becher and Andrea Robbins, as well as by Boris Becker, Laurenz Berges, Natascha Borowsky, Wendelin Bottländer, Frank Breuer, Susanne Brodhage, Ralf Brueck, Götz Diergarten, Volker Döhne, Chris Durham, Elger Esser, Claudia Fährenkemper, Anna Ferrer, Bernhard Fuchs, Ulrich Gambke, Edith Glischke, Claus Goedicke, Andreas Gursky, Candida Höfer, Axel Hütte, Manfred Jade, Jörg Paul Janka, Christof Klute, Matthias Koch, Christian Konrad, Yoonjean Lee, Katharina Mayer, Ralph Müller, Thomas Neumann, Simone Nieweg, Tata Ronkholz, Martin Rosswog, Thomas Ruff, Jörg Sasse, Heiner Schilling, Nina Schmitz, Stefan Schneider, Kris Scholz, Josef Schulz, Sigune Siévi, Christine Sommerfeldt, Daniela Steinfeld,Thomas Struth, Birgitta Thaysen, Petra Wunderlich, and Andrea Zeitler.
The exhibition is devoted to Hilla Becher, the distinguished photographer who died at the age of eighty-one on October 10, 2015. She and her husband, Bernd Becher (1931–2007), left behind an epochal collaborative oeuvre. Their striking photographs of industrial buildings—including winding towers, blast furnaces, water and cooling towers—already entered our collective memory during the artists' lifetimes and are highly important works in terms of aesthetics and cultural history.
The artist couple influenced the creative work of countless international artists, photographers, art historians, and art scholars. They lastingly reinforced photography in the context of art since the 1960s and ushered it into a new era. Bernd Becher's professorship at the Kunstakademie Düsseldorf (1976–96) led to the development of a new direction in art that reflected the early period of photography, various stylistic movements—from New Objectivity to Surrealism—graphic methods of depiction in the areas of scientific and commercial photography, as well as Conceptual Art.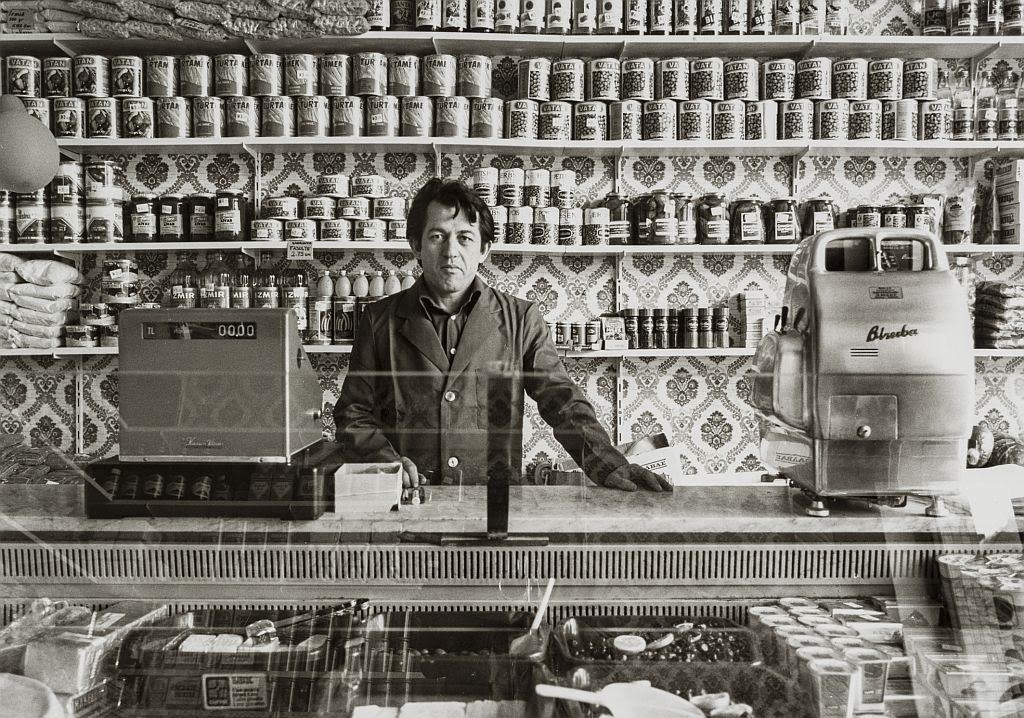 Eckermannstraße Hamburg, 1978 (from the series Turks in Germany)
© Candida Höfer, VG Bild-Kunst, Bonn 2016
At the same time, the typological view was meant to constitute an important standard and raise questions that resulted in a wide range of individual photographic concepts. What this meant in both artistic practice as well as teaching was above all an approach that was thematically focused and that depicted reality. Utmost importance was attached to comparative analytical vision and gauging the artistic means to be used. This included the compositional principle of the series, a differentiated exploration of image dimensions, the conscious use of different formats and forms of presentation, and the potential compilation of artist's books.
In the past decades, terms such as "Düsseldorf School," or more specifically "Becher School," have become firmly established in the reception of art history. They have been addressed by a number of publications, yet the subject deserves to be examined more extensively. Because if one takes a look at the former body of students alone, what unfolds is a range of variation of individual artistic approaches. Even if this exhibition cannot carry out an in-depth differentiation of the so-called Becher School, it strives to at least provide impulses for the examination of the creative work of the individual participating photographers.
Artists were invited to the exhibition that once attended Becher's class at the Kunstakademie Düsseldorf and maintained a personal exchange with Bernd and Hilla Becher. All of them were asked to select several representative works or photographs from their oeuvre that they had, for example, discussed with Hilla Becher. All of the participants have fond memories of Hilla Becher and value her as a peer alongside Bernd Becher. Bernd Becher's teachings can in fact not be imagined without Hilla Becher, née Wobeser. The fact that a series of photographs by Max Becher and Andrea Robbins, Bernd and Hilla Becher's son and daughter-in- law, have been included in this presentation can above all be traced back to their intellectual and artistic affinity—without either of them having attended the art academy in Düsseldorf. They studied at Cooper Union College in New York.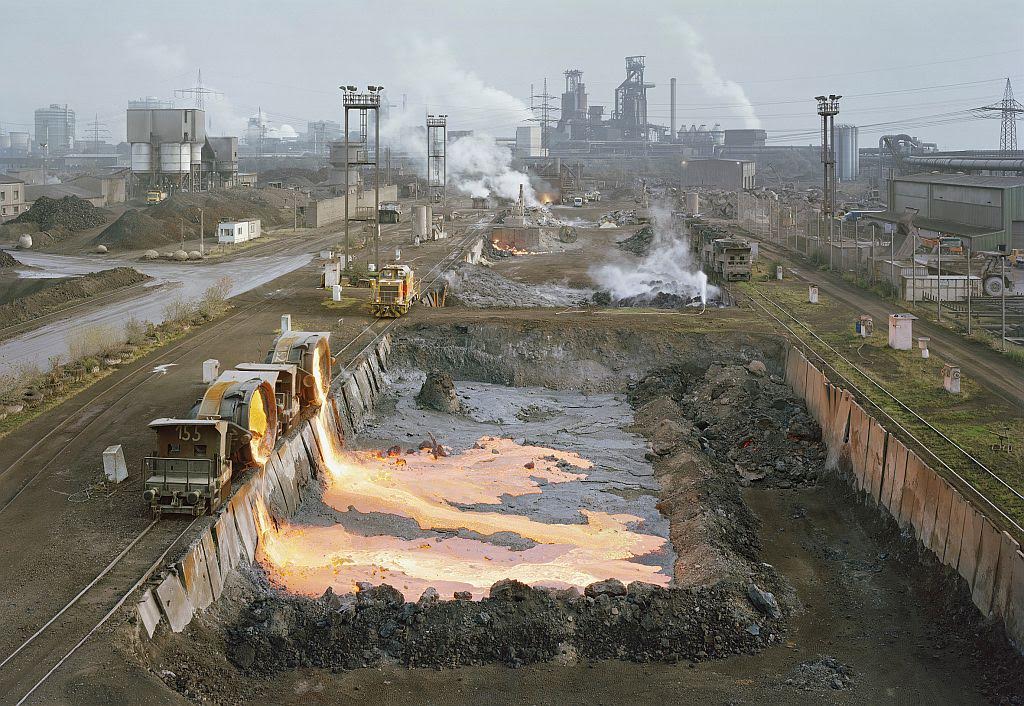 Slag heap at Thyssen, Duisburg, 2009 © Matthias Koch
The exhibition comprises a whole gamut of themes. They relate to involvement with the portrait, architecture, industry, found image material and information, as well as with subject matter encountered in one's everyday urban and rural living environment, be it indoors or outdoors. Close-ups alternate with long shots, black-and- white with color photographs, large-format individual images with small-format series or systematically hung tableaus.
Apparently fictive collages and alienated, utopian photographs are also being shown among the approximately 220 works on display produced between the 1970s and the present. Hence works that on the one hand coincide with the years the participating artists studied, and on the other hand go beyond that period and cast light on new works. The main focus of the presentation, however, is reserved for photographs by Bernd and Hilla Becher, groups of pictures of blast furnaces taken in the United States between 1979 and 1986 and for which Hilla Becher had a marked preference.
Die Photographische Sammlung/SK Stiftung Kultur cultivated a close collaboration with Bernd and Hilla Becher beginning in 1996 that concerned the reappraisal and documentation of entire industrial plants. Today, the results of this cooperation can be traced in the collection and have been presented to the public multiple times in solo exhibitions and publications. Similar to the August Sander Archive, a major share of the archive of Bernd and Hilla Becher is preserved at Die Photographische Sammlung/SK Stiftung Kultur and accessible to the public.
The exhibition is open daily from 2:00 to 7:00 p.m.
Because the run time is so short, the exhibition is also open on Wednesdays.
Admission: €5.50 € (reduced €3.00), regular guided tours (in German): every
Sunday at 3:00 p.m., price: regular admission + €2.00 for the tour