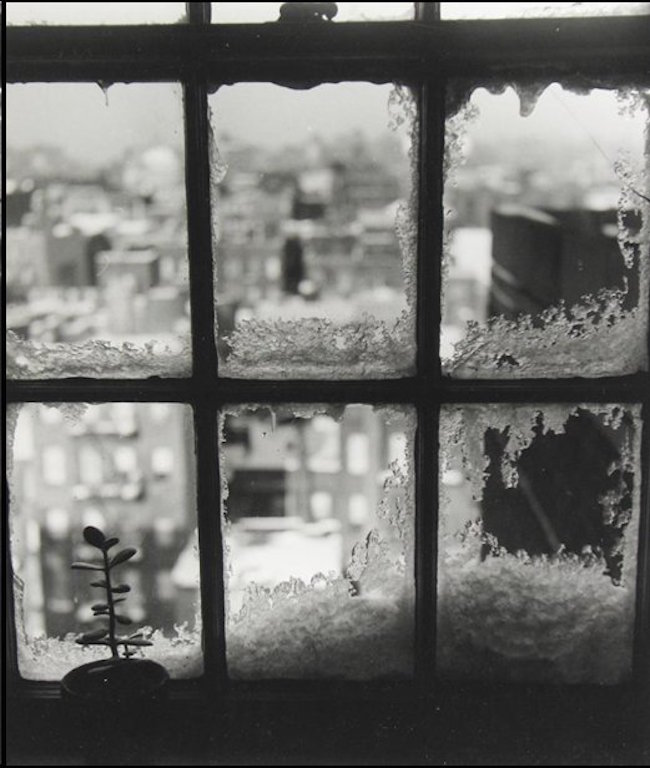 © Rebecca Lepkoff, NYC Window - 1940
Expositions du 11/12/2014 au 24/1/2015 Terminé
Howard Greenberg Gallery 41 East 57th Street Suite 1406 New York New York États-Unis
New York – Staff Picks IV
, an exhibition of photographs selected by the staff of http://www.howardgreenberg.com/#contact">Howard, will be on view at the Gallery from December 11, 2014, through January 24, 2015.
An eclectic selection of images chosen by the entire gallery staff will include more than 80 well-known and little-known works by Bruce Davidson, Walker Evans, Louis Faurer, William Gedney, Bedrich Grunzweig, Dave Heath, Consuelo Kanaga, James Karales, Saul Leiter, Leon Levinstein, Joel Meyerowitz, Marvin Newman, Ruth Orkin, W. Eugene Smith, Iwao Yamawaki, Weegee, and many others.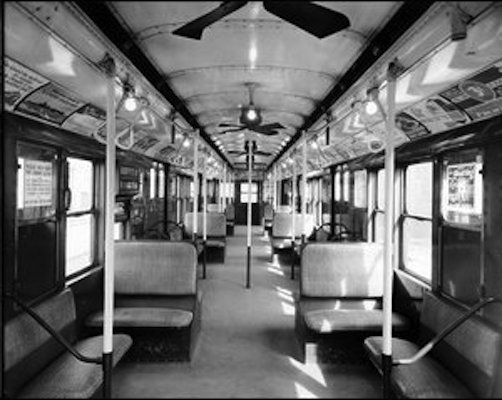 Anonymous, Interior of Modern Steel Subway Car used on the IND Division, Early 1950
Howard Greenberg Gallery has an expansive and diverse inventory, with well over 30,000 photographs. The Gallery staff, comprised of 17 individuals with a wide range of experience in photography, share a specialized bond in their unwavering appreciation of the medium. Some members of the staff selected images based on a theme or a specific aesthetic – such as cityscapes, cats and dogs, "car trouble," form and line, reading, night, and women, while others selected randomly. Both approaches give the viewer insight what captures the staff's imagination, heightens their understanding of the medium, transports them to another time and place, and overwhelms them with their beauty.