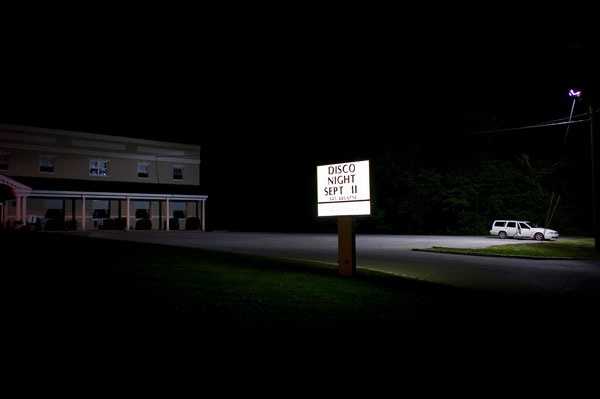 © Peter Van Agtmael, "Disco Night September 11"
Fishbar Gallery is proud to present Peter Van Agtmael, Olivia Arthur, Dominic Nahr and Moises Saman. The four most recent photographers to join the Magnum cooperative present their work from the streets of Tripoli and Cairo during the uprisings, about the lives of young women in Saudi Arabia and on the after effects of America's longest war. Curated by Philipp Ebeling.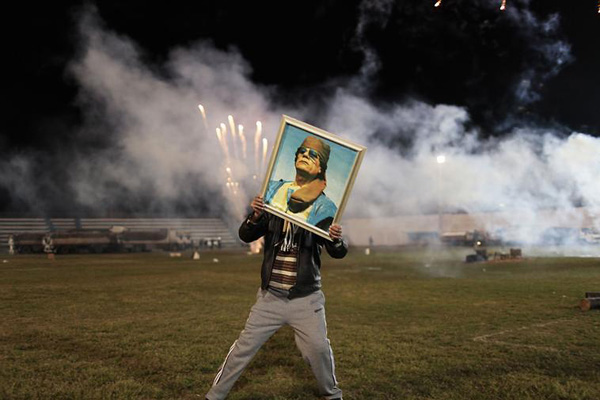 © Moises Saman, Tripoli 2011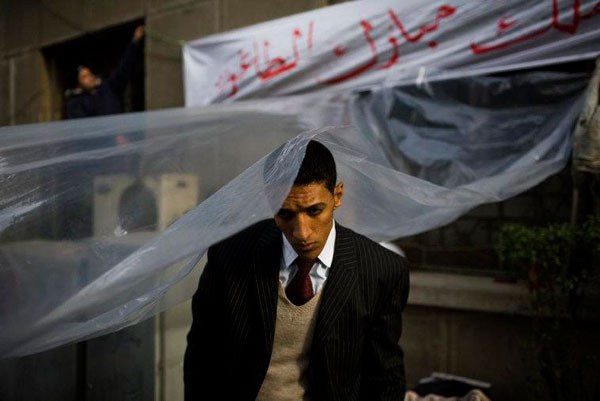 © Dominic Nahr, Cairo 2011

The opening of the exhibition coincides with the launch of Olivia Arthur's debut book 'Jeddah Diary'.
'Jeddah Diary' is the extraordinary debut of Magnum photographer Olivia Arthur. Having worked extensively on women's issues throughout Eastern Europe, iran, Turkey and north Africa, this is her first book on the subject.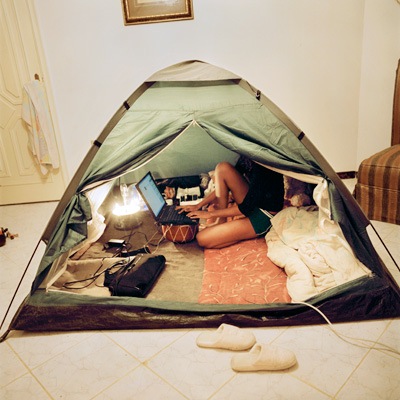 © Olivia Arthur, from "Jeddah Diary"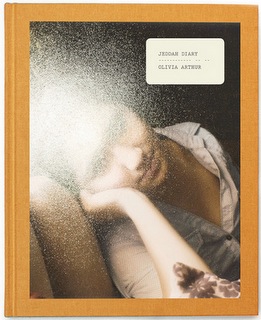 The book :

Through a selection of anecdotes and photographs, Jeddah Diary opens up the strange and paradoxical world that Saudi girls inhabit. Hidden behind high walls, shrouded in social rules and the ubiquitous abaya, Olivia finds a world inside the bubble which is not as conservative as it might seem. But things are complicated, behaviours are carefully matched to place and circumstance, identities need to be protected and cameras are almost always unwelcome. Steering clear of western cliches about Saudi women, Olivia allows us glimpses into a world that is normally tightly sealed from the eyes of outsiders.
Jeddah Diary.
Photographs by Olivia Arthur.
Fishbar, 2012. 120 pp., 63 color illustrations, $63.00
Vignette : © Peter Van Agtmael, "Disco Night September 11"