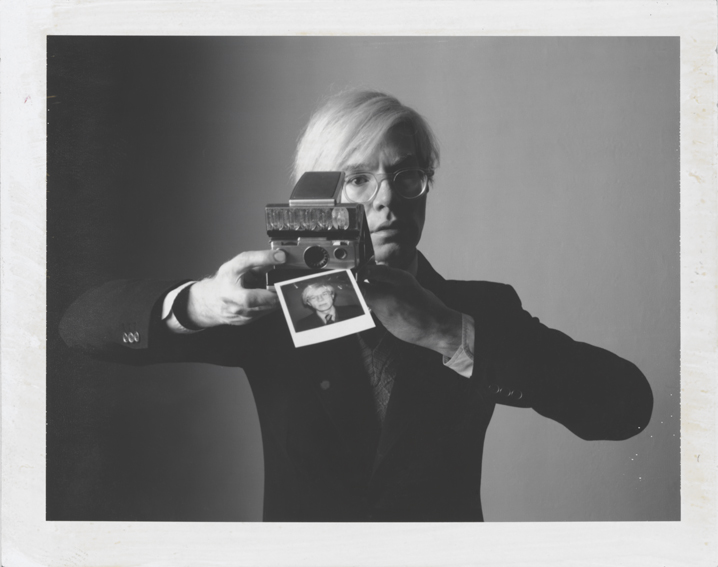 Oliviero Toscani Andy Warhol with camera 1974, Polaroid Type 105 3¼ x 4¼" © Oliviero Toscani
While the world evaporates into the digital, the anachronistic Polaroid snapshot dominates media and advertising. The recent sale of the photography collection owned by Polaroid's inventor Edwin Land to the Viennese photography museum WestLicht marks an art-market trend toward the analog. Beginning in the sixties, Polaroid supplied artists around the world, from Ansel Adams to Andy Warhol, with each one of the imperium's latest products. In return, 4,400 works by 800 photographers found their way into the company's International Collection at their European headquarters near Frankfurt am Main. In 2008, when the last instant film factory was rescued from demolition by the company Impossible, the founder's commitment to collecting could be carried on as well. This publication features selected Polaroid masterpieces and new Impossible instant photography by contemporary artists such as Stefanie Schneider and Nobuyoshi Araki.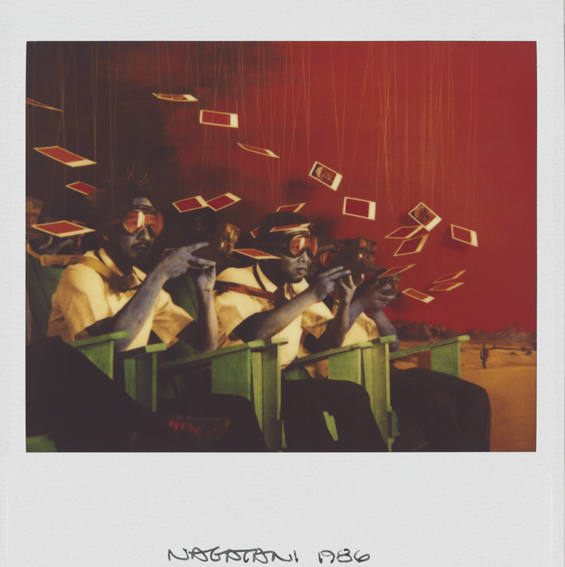 Patrick Nagatani
Cinema II, detail from the image: Alamogordo blues
1986, Polaroid Spectra
© Patrick Nagatani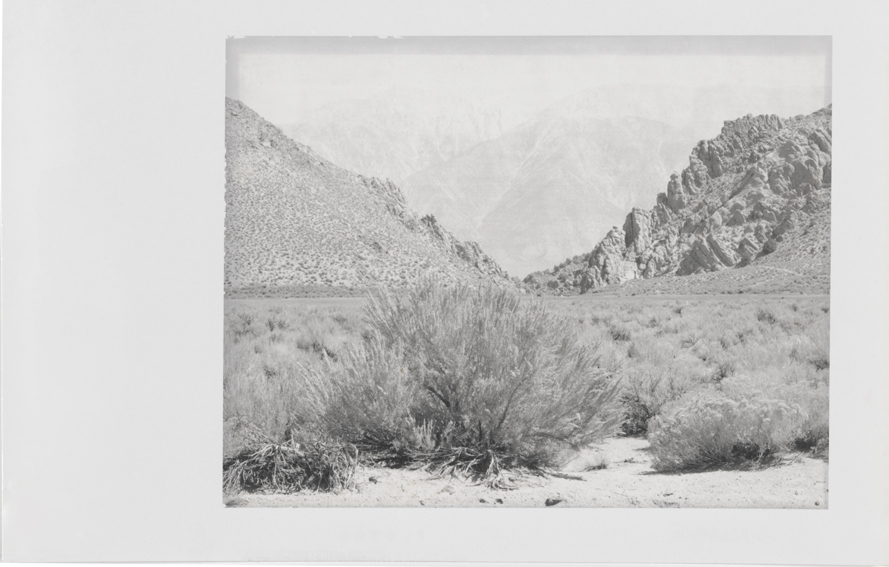 Minor White
Boundary Mountain, Benton, California
1959, Polaroid Type 52
4 x 5"
© Trustees of Princeton University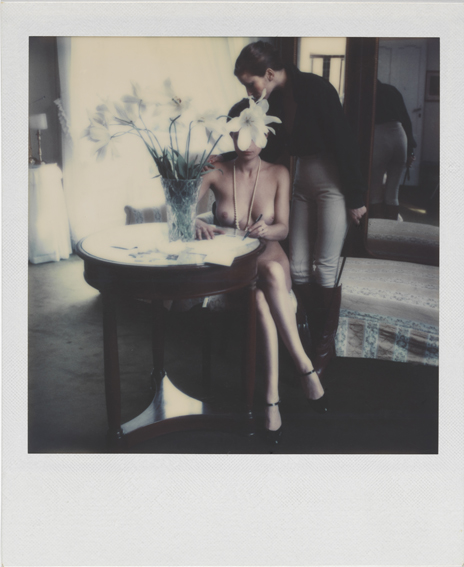 Helmut Newton
Untitled
1976, Polaroid SX-70
© Helmut Newton Estate
Vignette : Oliviero Toscani, Andy Warhol with camera, 1974, Polaroid Type 105 © Oliviero Toscani.