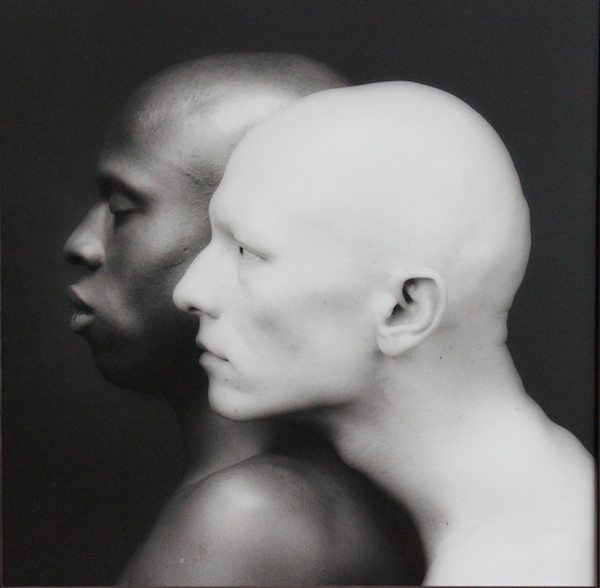 Festivals du 17/3/2011 au 20/3/2011 Terminé
Park Avenue Armory 643, Par Avenue 10065 New York États-Unis
The AIPAD Photography Show New York, will be presented by the Association of International Photography Art Dealers (AIPAD) from March 17 through 20, 2011. More than 75 of the world's leading fine art photography galleries will present a wide range of museum-quality work including contemporary, modern, and 19th century photographs, as well as photo-based art, video, and new media, at the Park Avenue Armory in New York City. The 31st edition of The AIPAD Photography Show New York will open with a Gala Preview on March 16 to benefit the John Szarkowski Fund, an endowment for photography acquisitions at The Museum of Modern Art in New York City. The AIPAD Photography Show New York is the longest running and foremost exhibition of fine art photography.
"Now more than ever, photography is a growing market," said Stephen Bulger, President, AIPAD, and President, Stephen Bulger Gallery, Toronto. "AIPAD is a must-do show for collectors, and clearly is the best show for photography in North America."
Exhibitors
In addition to galleries from New York City and across the country, a number of international galleries will be featured from Canada, the UK, France, Germany, Argentina, Israel, Japan, and China. Among the 79 galleries in the Show will be six galleries showing for the first time at AIPAD : Galerie f5,6, Munich; VERVE Gallery of Photography, Santa Fe; and Vision Neil Folberg Gallery, Jerusalem. The new guest exhibitors are June Bateman Fine Art, New York; Paul Cava Fine Art Photographs, Bala Cynwyd, PA; and James Hyman Photography, London. A complete exhibitor list is available here : http://aipad.com/photoshow".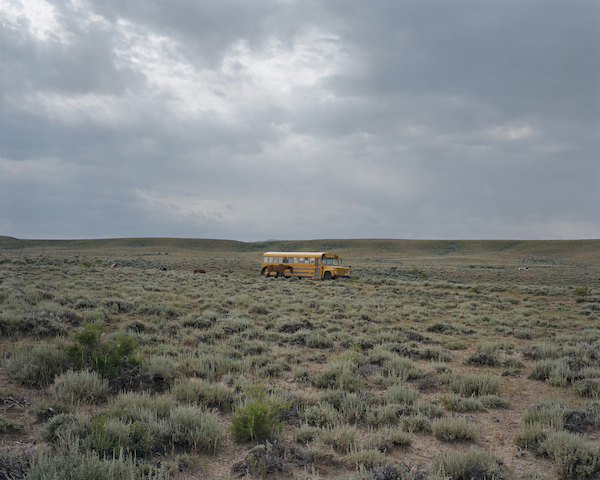 Exhibition Highlights
A solo exhibition of Alec Soth's most recent body of work, Broken Manual, will be on view at Weinstein Gallery, Minneapolis. The series explores the lives and habitats of people who live off the grid and outside society. A portion of this work was featured in Soth's recent survey show, From Here to There: Alec Soth's America at the Walker Art Center in Minneapolis. An accompanying catalog by Steidl was published last year.
A number of important portraits will be on view. Gary Edwards Gallery, Washington, DC, will show a portrait of Chairman Mao from 1963 by an unknown Xinhua Agency photographer. The portrait is said to have been printed in over 100 million copies. It is the basis of the gigantic portrait hanging on Tiananmen Gate, facing Tiananmen Square in Beijing; and Andy Warhol's Mao screenprints of 1972 are based on this photograph, as well. Mariana Cook photographed the artist William Kentridge last July in South Africa and the portrait will be exhibited at Lee Marks Fine Art, Shelbyville, IN. Cook is known for her portrait of Barack and Michelle Obama. Andrea Meislin Gallery, New York, will show work from Naomi Leshem's Sleepers series taken over a period of four years in Israel, Germany, Switzerland, France, and the United States. Leshem photographs teenagers in their homes as they sleep. After waiting about an hour and half, the sleepers enter a period of tossing and turning that Leshem calls the "dance in the night." During this time, she captures their portraits as her subjects drift between conscious and subconscious. A portrait of a doll, Anna, 2010, by Canadian artist Fausta Facciponte will be on view at Stephen Bulger Gallery, Toronto. Facciponte examines the way objects are preserved, decayed, or forgotten as they are passed along from one owner to the next. The spare beauty of seascapes and landscapes from Sze Tsung Leong's ongoing series entitled Horizons will be seen at Yossi Milo Gallery, New York. Leong was born in Mexico City and now lives and works in New York. The Berlin-based Jessica Backhaus explores the play of light and color on the rippling water in Venice and Burano, Italy, at Laurence Miller Gallery, New York. New landscapes by Victoria Sambunuris from her recent Border series will be exhibited at Yancey Richardson Gallery, New York.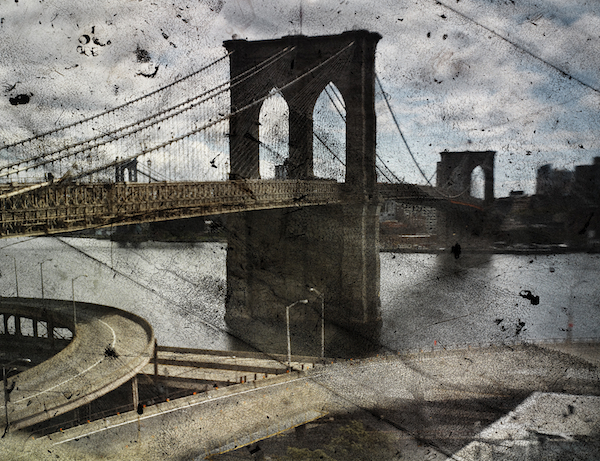 New work by Alex Prager will also be on view. Richard Renaldi's Smashed Water Tower, Electra, Texas, 2005, from his acclaimed series and publication Figure and Ground (Aperture, 2006), takes an element of the quintessential American landscape one step further, documenting its sculptural quality and inherently making a statement about American society today. The work will be on view at Robert Morat Galerie, Hamburg. Focusing on the urban landscape, Jeff Chien-Hsing Liao's Nathan's, 2010, from his Coney Island series, will be shown at Julie Saul Gallery, New York. Recently, Liao's work was seen in a three person show at the J. Paul Getty Museum, at the Bronx Museum of the Arts with a commissioned project on the 100th anniversary of the Grand Concourse, and at the Queens Museum in an exhibition of his Habitat 7 series. New work by Abelardo Morell will be on view at Bonni Benrubi Gallery, New York, including images of a landscape in Florence and a rooftop view of the Brooklyn Bridge made with a camera obscura. Galería Vasari, Buenos Aires, will show the work of photographers, such as Annemarie Heinrich and Juan Di Sandro, who immigrated to Argentina between the 1930s and '50s. Originally from Europe, they belonged to a generation that had been trained at the most refined avant-garde schools and there is no doubt of their fundamental role in the development of modern photography in Argentina.
Michael Hoppen Gallery, London, will exhibit work from the Diorama Map series by the Japanese artist Sohei Nishino (born 1982). This will be the first time his work has been shown in the United States. The series is an ongoing project to map the world's great cities – to date Tokyo, Osaka, Hiroshima, Kyoto, Shanghai, Hong Kong, Paris, New York, London – using a unique process of photography and collage. An intense month of shooting thousands of photographs on black-and-white film from hundreds of locations across the city is followed by several months of developing, printing, cutting, pasting, and arranging of the re-imagined city into a huge photographic collage. The final piece is re-shot using a large format camera to create a single grand photographic print. Niko Luoma is one of the leading professors at the University of Art and Design, Helsinki, and is an integral part of the Helsinki School. His series of abstract chromogenic prints are inspired by nature in flux, every day events, chaos, chance, and time. Luoma uses a simple mathematical system in exposing negative space and composing each work based on ideas of symmetry. The photographs will be on view at Bryce Wolkowitz Gallery, New York.http://aipad.com/photoshow"large-scale photographs in her series Ahua: A Beautiful Hesitation document the sculptures of indigenous peoples encountered during French explorer Dumont d'Urville's 1837 voyage to the South Pacific and will be on view at Lisa Sette Gallery, Scottsdale, AZ. John Cleary Gallery, Houston, TX, will show work by Andre Kertesz, and Ansel Adams, as well as Maggie Taylor's most famous image, Girl with a Bee Dress, 2004. Peter Fetterman Gallery, Santa Monica, CA, will present a one person show of new work by Sebastiao Salgado. HackelBury Fine Art Ltd., London, will show recent work by Doug and Mark Starn.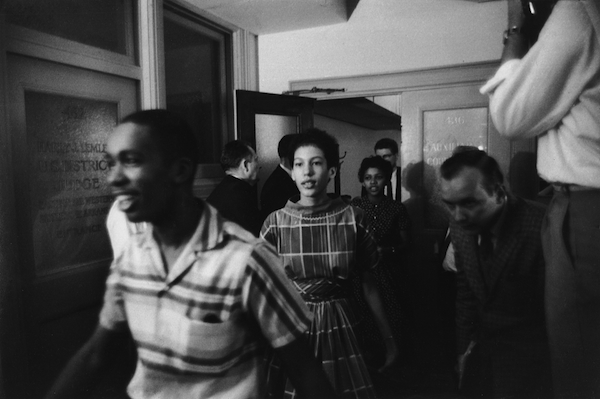 Grey Villet was considered a master of the classic "fly on the wall" style of photojournalism. His gelatin silver print
The Little Rock Nine enter classroom to register after escort from Army's 101st Airborne Division, September 25, 1957
will be on view at
Monroe Gallery of Photography
, Santa Fe, NM.
Charles Schwartz Ltd.,
New York, will show a collection of more than 100 photographs and ephemera relating to the capture of Jefferson Davis. Soon after he was apprehended at the end of the Civil War, it was reported fictitiously that Jefferson Davis had attempted to escape by disguising himself as a woman in his wife's dress and bonnet. Once this rumor was released and taken up by the media, it spread like wild fire, as the country found an easy target for its anger and loathing of Davis. In addition, the Republicans in the North wanted to degrade the former President of the Confederacy in any way they could, so they encouraged this false report with such vigor that it soon became generally accepted as the truth.
James Hyman Photography
, London, will present a curated exhibition surveying the history of British social photography over the past 150 years.
From Talbot to Fox
expands upon the genre to highlight a unique form of photography which has concentrated on themes of class, society, consumer culture, and the British political landscape.
Deborah Bell Photographs, New York, will exhibit black-and-white photographs by Andy Warhol (c.1981-86) taken from street life, providing insight into "Andy's eye." Barry Singer Gallery, Petaluma, CA, will show John Baldessari's Blue Boy (with yellow boy: one with Hawaiian tie, one in dark), 1989, a three-color lithograph that is similar to one shown last year in the Baldessari retrospective at the Metropolitan Museum of Art, New York. A new work by Chris Jordan, Plastic Bags, 2010, from his series Running The Numbers: An American Self-Portrait will be the highlight at Kopeikin Gallery, Los Angeles. The photograph depicts Botticelli's The Birth of Venus using 230,000 plastic bags, the estimated number of plastic bags used around the world every ten seconds.
Panel Discussions
The AIPAD Photography Show New York will present an ambitious schedule of panel discussions on Saturday, March 19, 2011 at the Veteran's Room at the Park Avenue Armory. The panels include PHOTOGRAPHY NOW: HOW ARTISTS ARE THINKING TODAY, which will discuss the issues contemporary photographers and artists are dealing with now. Among the panelists are Julie Saul, Julie Saul Gallery, and artists Shirin Neshat and Alec Soth.
PICTURES INTO PAGES: PHOTOGRAPHY BOOK PUBLISHING NOW will explore how now more than ever, beautiful photography books are in demand, coveted by many, and considered an important part of a collector's repertoire. Speakers will include Steven Kasher, Steven Kasher Gallery; Eric Himmel, Vice President, Editor-in-Chief, Abrams; Lesley Martin, Publisher, Aperture Foundation; Nion McEvoy, Chairman & CEO, Chronicle Books; Anthony Petrillose, Managing Editor, Rizzoli; and Gerhard Steidl, Publisher, Steidl.
NEW CURATORS/NEW DIRECTIONS will focus on the work of a photography curator at a top museum. Curators will discuss their goals and reflect on how photography has become more integrated into both exhibitions and collections over the last 10 years. The speakers will include Rick Wester, Rick Wester Fine Art, Inc.; Simon Baker, Curator of Photography and International Art, Tate; Roxana Marcoci, Curator, Department of Photography, The Museum Of Modern Art; Britt Salvesen, Department Head and Curator, Photography Department, Prints and Drawings Department, The Los Angeles County Museum of Art; Brian Wallis, Chief Curator, International Center of Photography; and Matthew S. Witkovsky, Curator and Chair, Department of Photography, The Art Institute of Chicago.
THE VOICE OF EXPERIENCE: BEHIND THE SCENES AT AIPAD GALLERIES will review how leading AIPAD dealers organize exhibitions and work with collectors. Speakers will include Jill Arnold, Director of Business Development, AXA Art Insurance Corporation; Howard Greenberg, Howard Greenberg Gallery; Peter MacGill, Pace/MacGill Gallery; Yancey Richardson, Yancey Richardson Gallery; and Martin Weinstein, Weinstein Gallery.
AIPAD AND THE IPAD: NEW TECHNOLOGY AND PHOTOGRAPHY will look at how all forms of new media technology are affecting the field of photography – from bloggers and Facebook to Flickr and YouTube. Speakers will include: Barbara Pollack, artist and arts journalist; Jen Bekman, Founder + CEO, 20x200 | Jen Bekman Projects; Bill Charles, Bill Charles Represents, New York, and Scott Dadich, Executive Director, Digital Magazine Development, Conde Nast.
Tickets are $10 for the panel discussions and are available on a first-come first-served basis.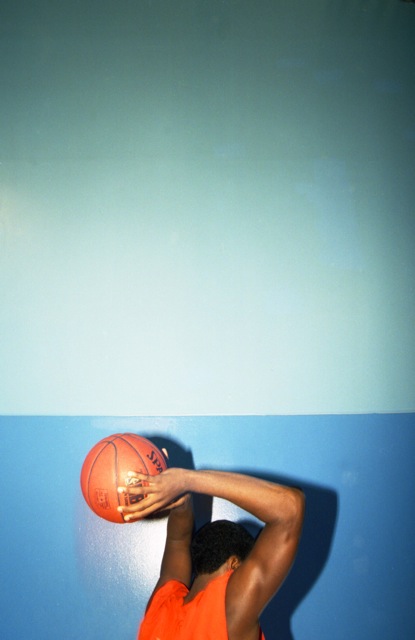 Show Information
The AIPAD Photography Show New York will run from Thursday, March 17 though Sunday, March 20, 2010 at the Park Avenue Armory at 67th Street in New York City. Show hours are as follows: Thursday March 17, Friday March 18, Saturday March 19 : 11 a.m. to 7 p.m. Sunday March 20 : 11 a.m. to 6 p.m. The admission is $25 daily. A show catalogue is available for $10. A run-of-show ticket is $40 and includes a show catalogue. Student admission is $10 with a valid student ID. No advance purchase is required. Tickets will be available at the door. For more information, the public can call AIPAD at 202-367-1158 or visit http://aipad.com/photoshow".
Pictures Credits
Robert Mapplethorpe, Ken Moody and Robert Sherman, 1984. Gelatin silver print, 20 x 16 inches. Courtesy Jade Jar Fine Art
Alec Soth, 2008_08zL0047, 2008. Pigmented ink print, 32 x 40 inches Courtesy Weinstein Gallery
Abelardo Morell, Tent-Camera Image On Ground: Rooftop View Of The Brooklyn Bridge, 2010, Pigment ink print mounted to dibond, 24 x 30 inches, 30 x 40 inches, 50 x 60 inches, Copyright Abelardo Morell / Courtesy Bonni Benrubi Gallery
Grey Villet, The Little Rock Nine enter classroom to register after escort from Army's 101st Airborne Division, September 25, 1957, Gelatin silver print, 9 x 13 inches, Courtesy Monroe Gallery of Photography
Jeff Mermelstein, Brooklyn, 2010. Chromogenic print, 20 x 24 inches. Courtesy Rick Wester Fine Art