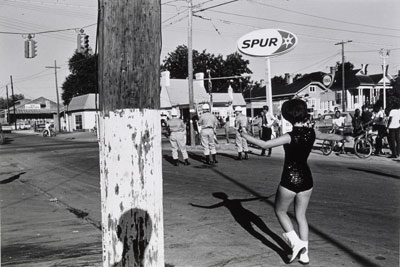 Expositions du 10/11/2010 au 19/12/2010 Terminé
Mois de la photo 2010 Point information 5,7 rue de Fourcy 75004 Paris France
Cité Internationale des Arts 18 rue de l'Hôtel de ville 75004 Paris France
Every year since 1965, the Cité internationale des Arts has offered an artistin-residence programme to artists from all over the world. Thousands of artists – many of them destined for brilliant international careers – have stayed here, enjoying conditions that foster both the development of their talent and interaction with the French arts scene. A list of former Cité des Arts residents is a sure testimonial of the real support It has given to contemporary artists.

Our forthcoming exhibition focuses on a group of 15 photographers whose works form part of the MEP collection. It brings together several generations and many nationalities, the common bond between them being their residence at the Cité des Arts. The length of their stays varied from three months to two years, and for many of them having a photo lab at hand was a godsend. Lee Friedlander, who was at the Cité in 1973, was already known in the US, but Thomas Ruff, in 1982, was at the very start of his career.

In the 80s and 90s, Rossella Bellusci, Dirk Braekman and Alain Fleischer all took part in the Month of Photography. Joël-Peter Witkin produced some of his most important work to date in the course of several stays at the Cité. For Raed Bawayah, coming to Paris in 2005 was not just his first trip to a foreign country but a first taste of the art world. Needless to say, the themes and works on show in the exhibition are very diverse, and the list of photographers selected is not exhaustive: the aim of the show is to salute the talent of artists who began by coming to the Cité des Arts and went on to see their works collected by a prestigious museum.