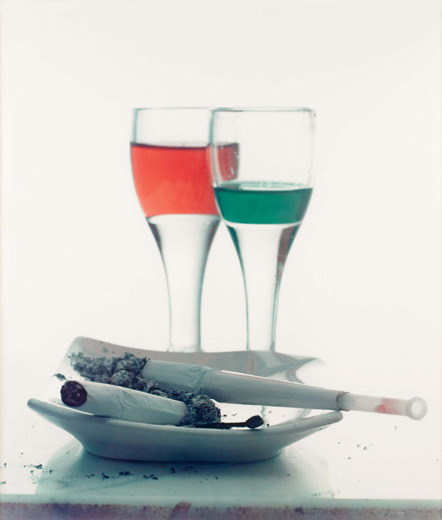 Irving Penn Two Liqueurs, New York 1951 Dye-transfer print.
Ventes du 20/5/2010 Terminé
Sotheby's London 34-35 New Bond Street W1A 2AA London Royaume-Uni
Sotheby's May 2010 auction of Photographs features remarkable works from all periods of the history of photography.

Amongst the highlights of the sale is an exquisite albumen print of the eminent La Villette, rue Asselin, fille publique faisant le quart devant sa porte, 1921 by the famous and acclaimed early 20th century French photographer Eugène Atget.
The modern section comprises an intriguing group of vintage prints from the estate of the German avant-garde photographer Heinz Hajek-Halke. The collection is headed by two vintage silver prints from the Black and White Nudes series (1930-36) and includes a selection of photo-montages and abstract experimental studies from the 1930s and 1940s.

Furthermore, the Property from an Important French Collection includes significant works by such outstanding figures of 20th century photography as Man Ray, Horst P. Horst, Helmut Newton, William Eggleston, Lee Friedlander, Thomas Struth and Hiroshi Sugimoto. Irving Penn's beautiful still lifes Two Liqueurs, New York 1951 and Frozen Foods with String Beans, New York, 1977 also feature and serve to represent the quality of this exceptional collection.

Photographs by other major artists such as Gustave Le Gray, Charles Marville, Alexander Rodchenko, Anton Stankowski, Brassaï, Robert Mapplethorpe, Robert Polidori, Cindy Sherman and Nobuyoshi Araki conclude the exciting programme of the sale.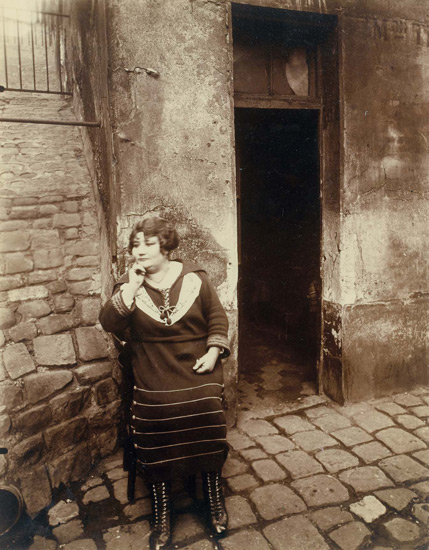 Eugène Atget
La Villette, rue Asselin, fille publique faisant le quart devant sa porte, 1921
Albumen print
Estimate : GBP 20.000 - 30.000