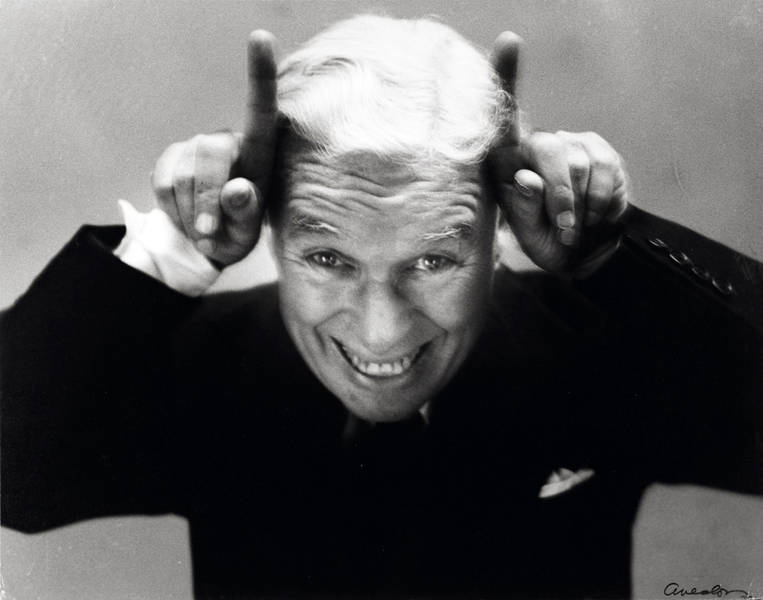 RICHARD AVEDON (1923–2004) 'Charlie Chaplin Leaving America, New York, September 13, 1952' Vintage silver print Estimate € 60.000-80.000 Start price € 50.000
Ventes du 02/11/2015 au 20/11/2015 Terminé
WestLicht Schauplatz für Fotografie Westbahnstr. 40 1070 Vienna Autriche
Photo Auction Preview: November 2 to 20, open daily from 2 to 6 pm
Stars, stars, stars! The 13th WestLicht Photo Auction is dedicated to Hollywood glamour, the French Nouvelle Vague, high fashion and the rock circus. Douglas Kirkland's portrait of style icon Audrey Hepburn (Lot 180, estimate 5,000 – 6,000 Euros) is only one of about 60 lots from the world of international celebrities, also including Brigitte Bardot captured by Terry O'Neill as a femme fatale (Lot 234, estimate 10,000 – 12,000 Euros), Albert Watson's photograph of the 19-year-old Kate Moss (Lot 258, estimate 12,000 – 14,000 Euros), Marilyn Monroe, Elvis Presley, Mick Jagger, the Beatles, Andy Warhol, Jane Birkin, Romy Schneider and many others.
One particular focus of the auction are 115 lots from the holdings of the Swiss collector and patron of photography Kaspar M. Fleischmann. Among the highlights of the convolute is Richard Avedon's famous portrait of Charlie Chaplin wearing a devilish grin and holding his fingers up to his temples as horns (Lot 132, estimate 60,000 – 80,000 Euros). Avedon took the picture in New York in 1952, only a day before Chaplin, who had been defamed as a communist, left the USA forever. Fleischmann's outstanding connoisseurship is also documented by a number of early vintage prints by Ansel Adams and 20 prints from Berenice Abbott's large-scale project "Changing New York", in which she explored the transformation of the metropolis between 1935 and 1939.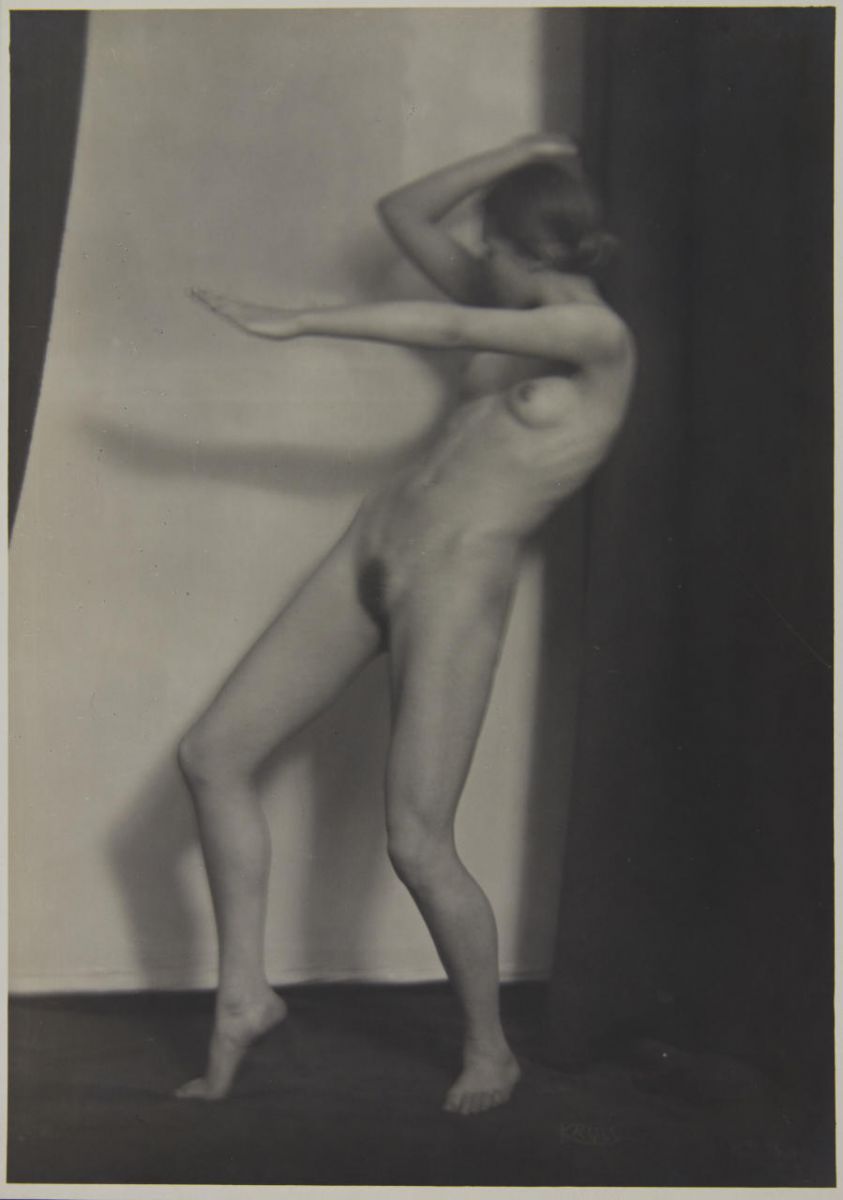 GERMAINE KRULL (1897–1985) Nude, c. 1919
With Robert Capa's anti-war icon "The Falling Soldier" from the Spanish Civil War, one of the most well-known – and most controversially discussed – photographs in the world will be auctioned (Lot 134, estimate 10,000 – 12,000 Euros). Capa's Magnum colleagues are also prominently represented, e.g. Henri Cartier-Bresson with two portraits of the elderly Henri Matisse (Lots 141 and 142, estimate 3,000 – 4,000 Euros each) and David Seymour with one of the last images captured before his death during the Suez Crisis in 1956 (Lot 146, estimate 3,000 – 4,000 Euros).
Austrian photographic history is represented by Trude Fleischmann's portrait of the painter's daughter Eva Wagner (Lot 33, estimate 2,500 – 3,000 Euros), alongside three nude photographs by Alfons Walde, vintage prints from the artist's estate. We encounter Egon Schiele as an 8-year-old boy wearing his Sunday best in a studio portrait found among the estate of his brother-in-law, Anton Peschka (Lot 11, estimate 4,000 – 5,000 Euros). A large-format individual print showing Rudolf Schwarzkogler's 3rd Action in May 1965 is another rarity (Lot 241, estimate 18,000 – 22,000 Euros).