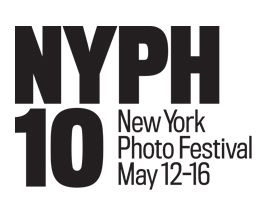 Festivals du 12/5/2010 au 16/5/2010 Terminé
New York Photo Festival 37 Main Street, Brooklyn NY 11201 New York États-Unis
"NYC is the melting pot, the metropolis of the world, and therefore the most natural location for a festival with a mission to bring together global talent that is both timely and critical."
Jody Quon, curator, NYPH'09

The First International Photography Festival in the United States
Photography, one of the most important visual media of our lives, has been surprisingly uncelebrated, particularly in the United States. New York City, home to the most influential commercial and fine art photography community, has lacked—until now—a large-scale event dedicated to photography. The inaugural New York Photo Festival (May 14–May 18, 2008) delivered a dynamic, high-quality event in what is arguably the photographic capital of the world. This event celebrated both contemporary photography and the creative, inspirational talents of the people who produce this work. The New York Photo Festival 2008 took place in DUMBO, an off-the-beaten-track, but easily accessible neighborhood on the Brooklyn waterfront between the Brooklyn and Manhattan Bridges.

Celebrating Contemporary Photography
In addition to the curated pavilions, the festival will offer visitors an extensive range of activities that will generate dialogue and buzz among all the communities of photo professionals, amateurs, students, and aficionados of art and culture: seminars, slide shows, book signings, photographic workshops, live performances and events, and a gallery row. The festival will also be documented online in a regularly updated virtual environment.

Our Growing Support
The New York Photo Festival has already received support from major institutions and individuals in the U.S. and abroad: museums and galleries, photo agencies, the media, scholars, and more. The scope of our support demonstrates the expectations of the festival and the high standards on which it has been built thus far.

International attendance
New York City's premier photography festival will take place May 12–16, 2010; the main festival sites will return to the Brooklyn waterfront community of DUMBO for the third straight year, and the festival will also expand its programming and pre-festival activities, for the first time, into other parts of the city.

Dedicated to the mission of pushing the boundaries of contemporary photography and showcasing ideas of our collective photographic future, the New York Photo Festival and its organizers and co-founders Daniel Power and Frank Evers will be forging down this path once more: NYPH'10 will feature the personal visions of curators Vince Aletti, Erik Kessels, Fred Ritchin, and Lou Reed as they take hold of the many indoor and outdoor sites in the formerly industrial neighborhood.

NYPH'10 will also see new initiatives in programming, including later and extended exhibition hours; reduced fare and open attendance hours for the public; special New York Photo Awards featured presentations; and expanded site programming.
Main Exhibition : Object Lesson / Curated by Vince Aletti - 81 Front Street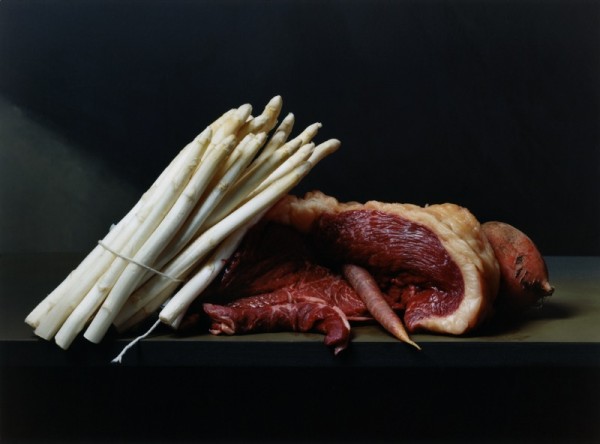 Photograph by Sharon Core
The history of photography is that of the still life, a staple of artwork throughout the modern era that has been reinvented with the introduction of photography. From the beginning, virtually every important photographer has contributed to the genre, and their names evoke an immense range of images and approaches: Henry Fox-Talbot, Paul Strand, Edward Steichen, Josef Sudek, László Moholy-Nagy, Albert Renger-Patzsch, Edward Weston, Tina Modotti, Man Ray, Walker Evans, Robert Mapplethorpe and Wolgfang Tillmans, among others. With this long tradition in mind, Vince Aletti has taken the occasion of the New York Photo Festival to reexamine the still life today. Object Lesson, according to Aletti, "pays homage to one of its masters, Irving Penn, whose work sets a standard few can match."
Participating Artists: Jeff Bark, Adam Bartos, Sharon Core, Sally Gall, Bill Jacobson, Richard Learoyd, Laura Letinsky, Andrea Modica, Yamini Nayar, Jiro Takamatsu
Use Me, Abuse Me - Curated by Erik Kessels - Smack Mellon Gallery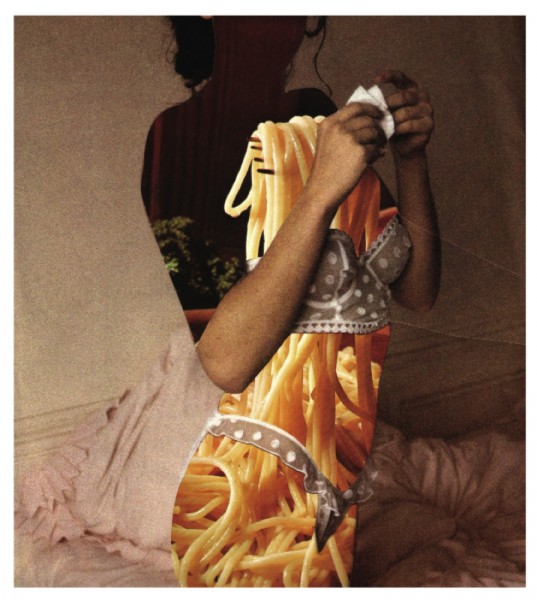 Photograph by Chantal Rens
Use Me, Abuse Me begins with Kessels' a posteriori observation that easy access to photography tools and software results in quicker, more facile modes of image production, consumption and disposal. Perhaps a condition of this state, a plethora of photographers and image-makers are experimenting with pre-existing images and using them within their own work on an unprecedented scale. Photographs are variously collected, reinterpreted, cut, copied, pasted and generally abused.
Erik Kessels' show is about how images and image-making technology influence artists and photographers. Use Me, Abuse Me explores several questions, including: Where will image-making take us? Will all existing photography be endlessly recycled? Will we soon see more photographers taking fewer photographs? How far can we stretch the medium of photography?

Participating Artists: Linus Bill, Lucas Blalock, Marcel Gähler, Osang Gwon, Paul Kooiker, Eva-Fiore Kovacovsky, Renato Leotta, Thomas Mailaender, Sanja Medic, Chantal Rens, Claudia Sola, Asha Schechter, Joachim Schmid, Batia Suter, Ruth Van Beek
Bodies in Question - Curated by Fred Ritchin - St. Ann's Warehouse (North)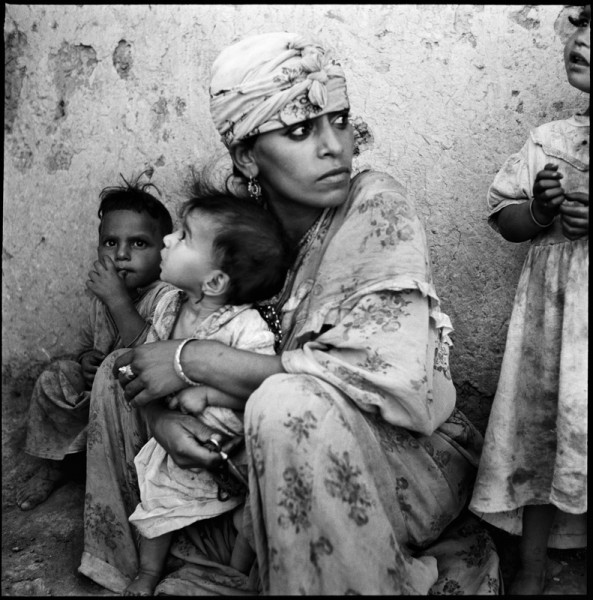 Photograph by Marc Garanger
Ritchin's pavilion considers the ways bodies are newly placed into question as humans become virtual and are under constantly increasing surveillance. The show looks at a crucial crossroads in human consciousness and survival, a moment when new forms of media are powerfully emerging as much of the planet struggles to advance. The artists and image-makers comprising Bodies in Question-residing in Canada, China, Denmark, England, France, Korea and the United States-comment on these transformations in media and society, and on the identities and struggles of people who may be left behind.
A major element of Bodies in Question is the first U.S. exhibition of Marc Garanger's controversial 1960 portraits of Algerian women, taken under French Army orders for French identity cards given to Algerians during their mid-20th Century War of Independence Femme algérienne portraits, which he took as a French combat photographer forced to photograph Algerian women in 1960 without their veils to create identity cards for the army. Garanger forced the women to show their faces in public, often for the first time, turning an act of cultural imperialism into a raw depiction of beauty and sublime dignity. Garanger returned to Algeria four decades later to foster a discussion within the same communities around these photographs.


Participating Artists :
 Benjamin Busch, Robbie Cooper, Luc Courchesne, Raphaël Dallaporta, Tina Enghoff, Marc Garanger, Jessica Ingram, Alexandre Maubert, James Pomerantz, Joseph Rodriguez, Linn Underhill, Deborah Willis, Michael Wolf, Lim Young Kyun
Hidden Books, Hidden Stories - Curated by Lou Reed - St. Ann's Warehouse (South)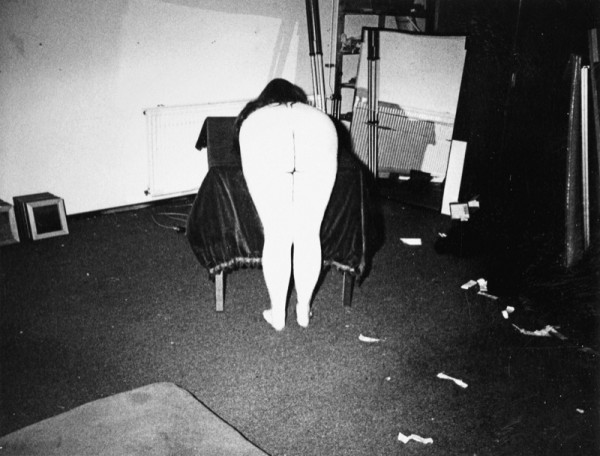 Photograph by Paul Kooiker
Hidden Books, Hidden Stories consists of three components. Hidden Books, Hidden Stories is an exceptionally personal exploration of myriad imaginative and compelling visual narratives. Some are in books, some presented in larger-than-life scales of projection and display that impress and delight. Part one is is a grand audiovisual presentation that will premiere during the festival's opening night Vernissage. After the show's premiere, the projection will be screened during regular intervals during the festival on the presentation stage at St. Ann's Warehouse.
Part two of Hidden Books, Hidden Stories is a collection of participating artists' books in a custom-built display that will give the visiting public an opportunity to experience each individual artist's narrative in its entirety.
Part three of Hidden Books, Hidden Stories is a new installation of photographs and videos by Doug and Mike Starn of their monumental architectural performance, Big Bambú, which they are constructing as a site-specific work for The Metropolitan Museum of Art Iris and B. Gerald Cantor Roof Garden. (The Met exhibition will be open April 27-October 31, 2010). To build Big Bambú-an ever-changing sculpture made from thousands of fresh-cut bamboo poles-the Starns are working as high as 50 feet from the ground, directing a team of rock climbers.

Participating Artists: Morton Bartlett, Sergey Bratkov, Carl de Keyzer, Oto Gillen, Naoya Hatakeyama, Scott Irvine, Osamu Kanemura, Ken Kitano, Paul Kooiker, Kazumi Kurigami, Michael Macioce, Daido Moriyama, Alice O'Malley, Miguel Rio Branco, Lieko Shiga, Mike & Doug Starn, Ed van der Elsken, Nicolas Wormull