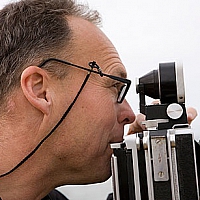 Peter Bialobrzeski
#Photographe
#Incontournable
Peter Bialobrzeski, born in 1961 in Wolfsburg, studied Politics and Sociology before he became a photographer for a local newspaper in his native city.
He travelled extensively in Asia before he went back to college in Essen and London to follow courses in Photography and Editorial Design.
He gained an international reputation through his exhibition projects and book publications «Neontigers«,«Heimat« and «Lost in Transition« (2006). His work on urban landscape in Eastern Asia gained him the prestigious World Press Award in 2003. Since 2002 Peter Bialobrzeski has been a professor of photography at the HFK Bremen.