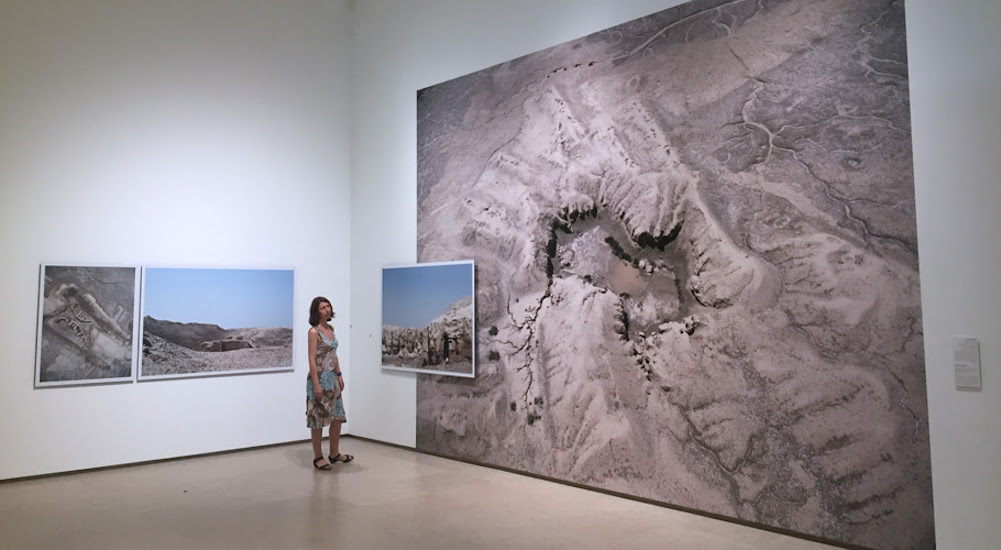 ©Let's Talk About the Weather, Art and Ecology in a Time of Crisis
Expositions du 14/7/2016 au 24/10/2016 Terminé
Sursock Museum Greek Orthodox Archbishopric Street Ashrafieh 2071 5509 Beirut, Lebanon France
Over the last one hundred years, humans have drastically altered the natural environment through industrialization, intensive farming, rapid urbanization, and the development of fossil fuels.
In an era of planetary climate change, how will these transformations alter the way we live our lives? How can we understand climate change from a historical and cultural perspective? How can we imagine an alternative, more equitable future?
Let's Talk About the Weather: Art and Ecology in a Time of Crisis brings together 17 local and international artists showcasing new works dealing with climate change and ecological disaster.
Artists: Marwa Arsanios and Samer Frangie, Sammy Baloji, Ursula Biemann and Paulo Tavares, Design Earth, Joana Hadjithomas and Khalil Joreige, Emre Hüner, Jessika Khazrik or The Society of False Witnesses, Adrian Lahoud, Emeric Lhuisset, Nicholas Mangan, Sophia Al Maria, Pedro Neves Marques, Marko Peljhan, Claire Pentecost, Monira Al Qadiri, Marwan Rechmaoui, and Natascha Sadr Haghighian.