© Boushra Almutawakel, Untitled, from the series "The Hijab", 2001/Courtesy of the artist and the Howard Greenberg Gallery
Expositions du 8/4/2016 au 31/7/2016 Terminé
National Museum of Women in the Arts 1250 New York Ave NW 20005 Washington, D.C. États-Unis
She Who Tells a Story
explores themes of identity, war,occupation and protest. It refutes the conventional idea that Arab and Iranian women are oppressed or powerless,illuminating the fact that women are creating some of the most significant photographic work in the region today. The exhibition features artists Jananne Al-Ani, Boushra Almutawakel, Gohar Dashti, Rana El Nemr, Lalla Essaydi, Shadi Ghadirian, Tanya Habjouqa, Rula Halawani, Nermine Hammam, Rania Matar, Shirin Neshat and Newsha Tavakolian.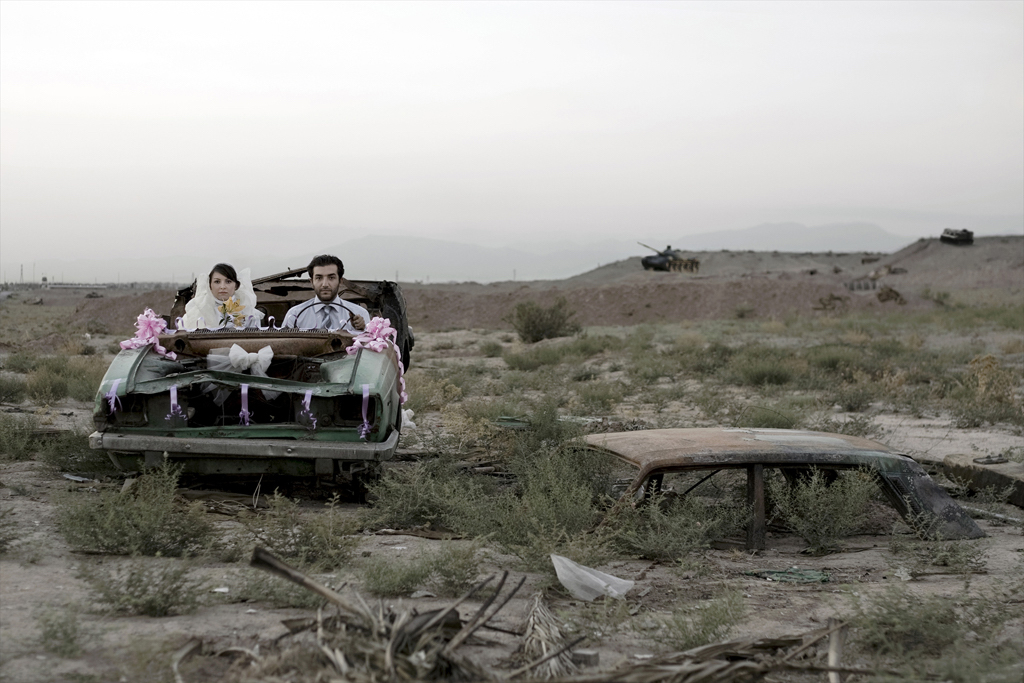 © Gohar Dashti, Untitled #5, from the series "Today's Lifeand War," 2008/Courtesy of the artist, Azita Bina, and Robert Klein Gallery, Boston
"These groundbreaking artists challenge us to rethink our preconceived notions about Arab and Iranian women and their art," said NMWA Director Susan Fisher Sterling. "They invite us to stand in their shoes and see the extraordinary striking complexities they face. The exhibition highlights their triumphs and struggles, which we hope will stimulate and enhance cultural dialogue on a personal as well as national level."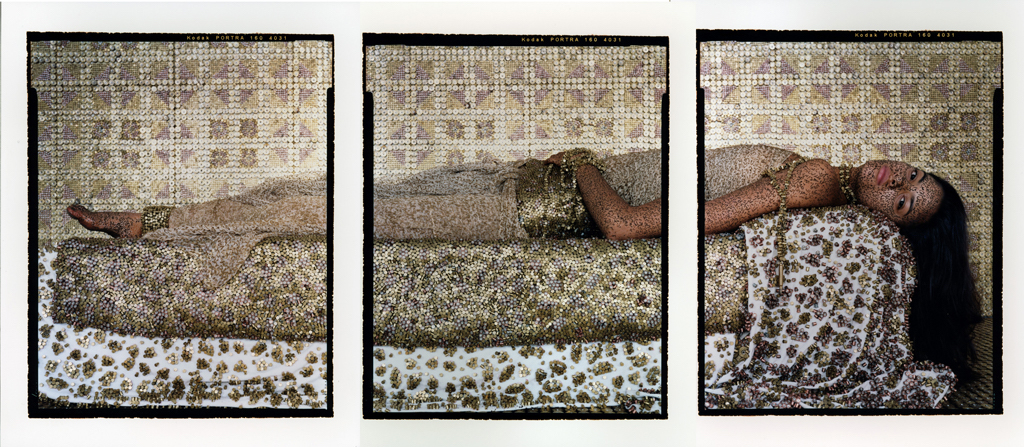 Lalla Essaydi, Bullets Revisited #3, 2012/Courtesy of the artist, Miller Yezerski Gallery, Boston, and Edwynn Houk Gallery, NYC
The artists and their work are presented within categories that show photographers deconstructing the stereotypes of Orientalism, constructing subjects' identities and creating new forms of documentary. Many of the photographers explore questions of identity through an evolving set of narratives, often in response to cultural stereotypessurrounding the Middle East.