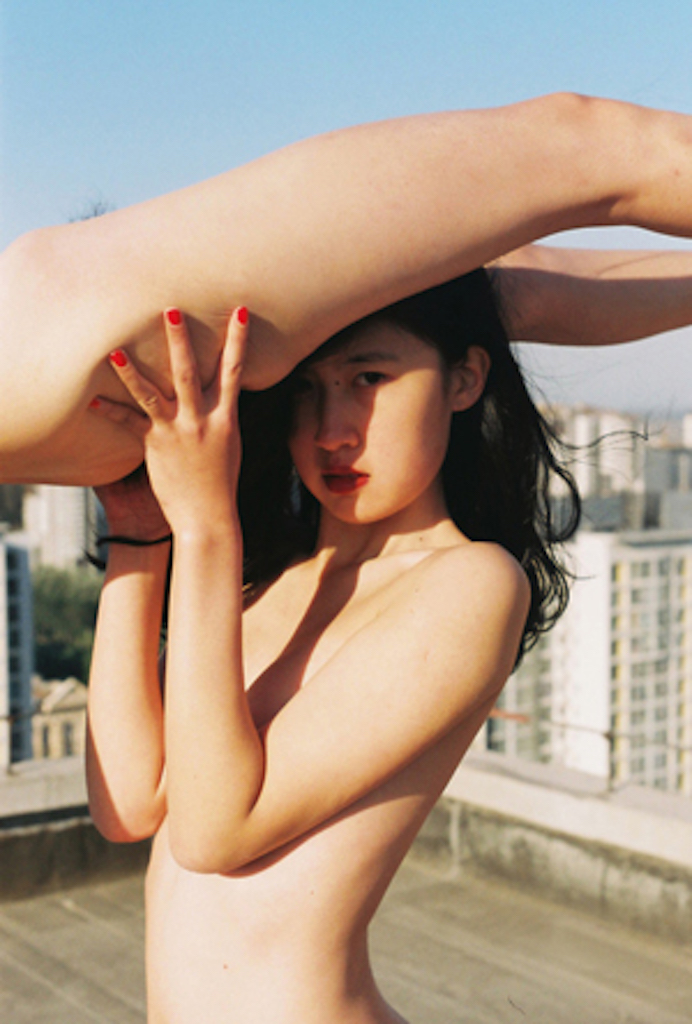 © Ren Hang
Expositions du 10/4/2015 au 6/6/2015 Terminé
Galerie Paris-Beijing Rue de l'Hôtel des Monnaies 66 1060 Bruxelles Belgique
Temporary Boundary is a curatorial project presented in two parts, revealing a selection of contemporary Chinese photographs and artist's videos that have been censured in their own country. Galerie Paris-Beijing is very proud to host the curator of CIFA-China Independent Film Archive for the video part of the exhibition.
Among the photographic works, the selection of which was conceived by Romain Degoul, the gallery's founder, we find works by the Gao Brothers: since the 1980s, the two brothers have been practicing politi- cal satire through their pieces, which has brought them under close surveillance. Two guards are regularly posted at the entrance of their studio.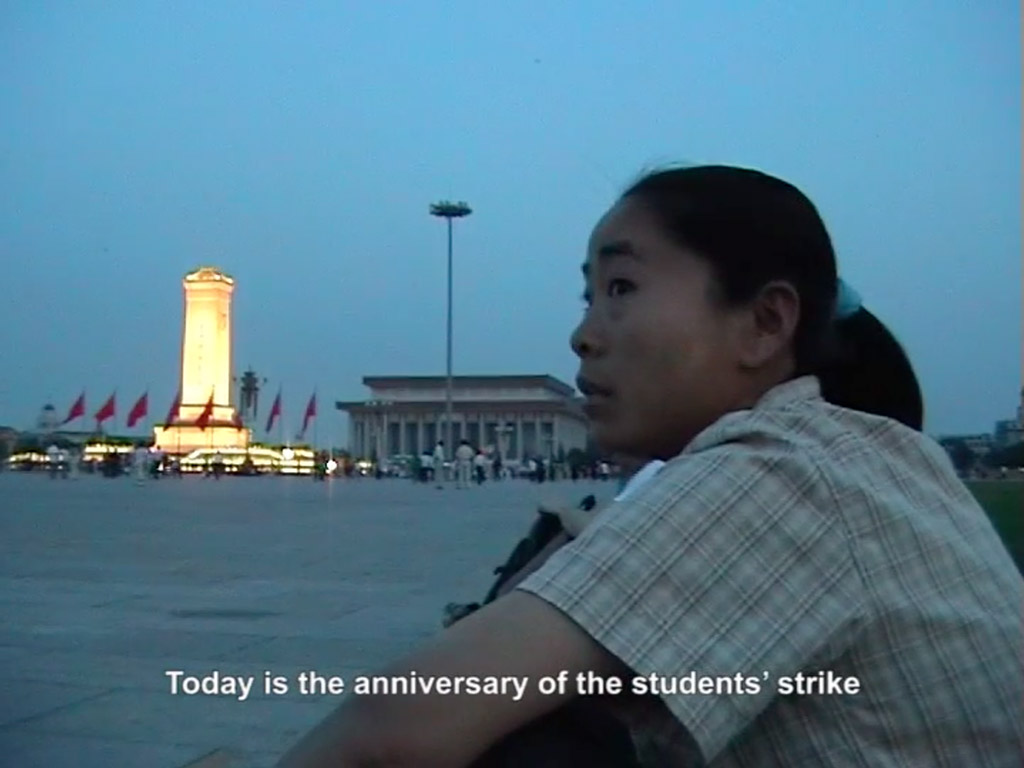 © Liu Wei - vidéo A Day To Remember
The photograph Now-ing, by Chi Peng was censured right in the middle of the SH Contemporary fair in Shanghai, where the gallerist initially had to cover the work with a sheet before removing it... only to sell it to the censor's friend, who was amused by the whole polemic! Such are the anecdotes that we recount through the exhibition.
Turning his back to the public, Hei Yue reveals his posterior and humorously defies the authorities. He has become famous notably for his street performances, a practice that was formally forbidden in China at the time.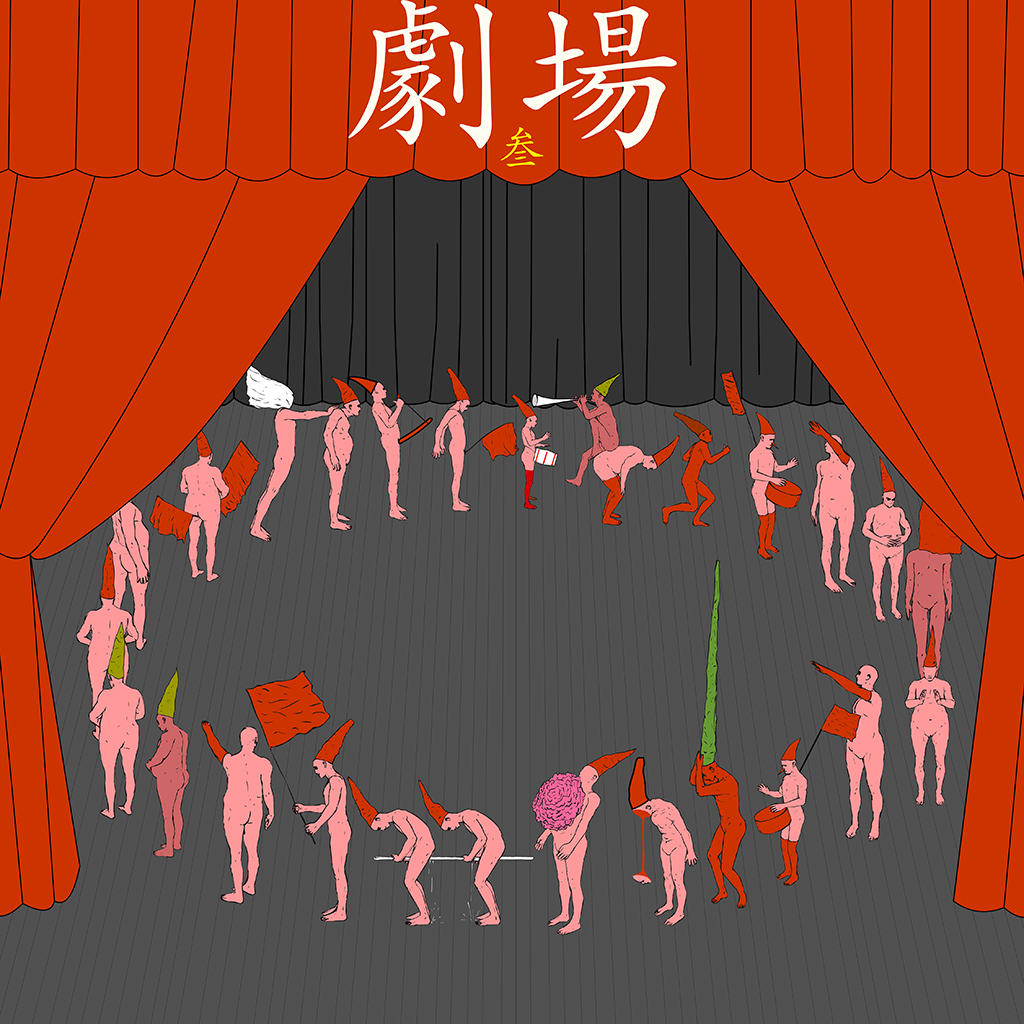 © Wu Junyong - opera
With Memories of 1989, Mo Yi – a direct witness to the events in Tiananmen Square – has his own way of documenting an event that is taboo in China. For all these years, his photographs have remained hidden in a safe place. With his other series of self-portraits, Prisoner (1997), Mo Yi photographs himself from all sides, like a mug shot. Newspaper clippings tell of Tiananmen. These iconic images are typical examples of self-censorship.
Here, sets chosen by Liu Bolin to create his photo-performances are strongly marked by political symbolism, such as propaganda slogans or the national flag, the use of which is absolutely forbidden in China.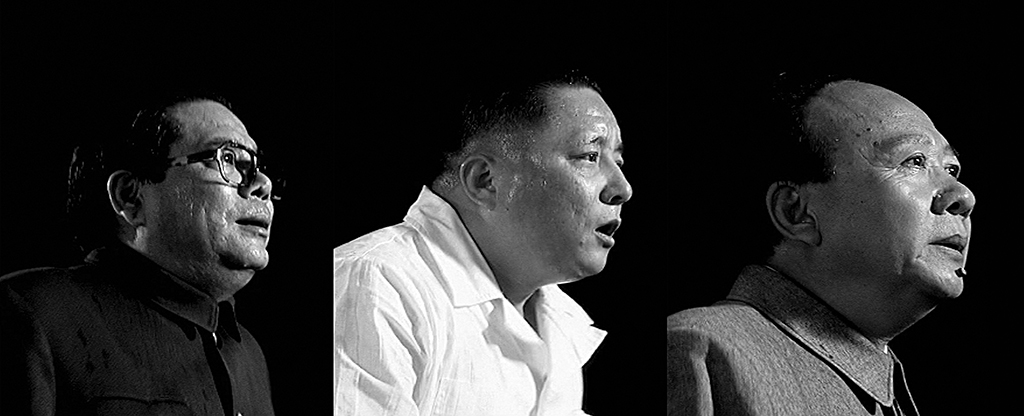 © Jiang Zhi
Second History, an investigation of Maoist propaganda photographs undertaken by Zhang Dali over a period of years, confronts original photographs with newspapers and documents from the period, all in one composition. The manipulations done at the time to elevate the image of The Great Helmsman are an amu- sing nod to Photoshop!
The theme of sexuality is recurrent in the work of Ren Hang (1987): naked bodies interlaced, women smoking alone on a city rooftop or naked in a tree, but also scenes of kisses and embraces, always infused with a great poetry. They are reminiscent of Nan Goldin, but less subversive, as Ren Hang doesn't wish to be explicit, nor to openly show his sexuality – his photographs are above all about opening up a space of freedom. People have spat on his works, and he has had to cancel exhibitions in the past due to censorship. In his work, we can read the deep malaise of Chinese youth, but also, ultimately, their pleasure at being together, and the strength of the ties that bind them and the mutual confidence that they have for each other. Even today, the naked bodies and the sexual scenes in the work of this young Beijing artist challenge Chinese morals.
And many more artists to discover : http://www.galerieparisbeijing.com/exhibitions/pr_pages/temporary_boundary_brussels_2015.html">http://www.galerieparisbeijing.com/