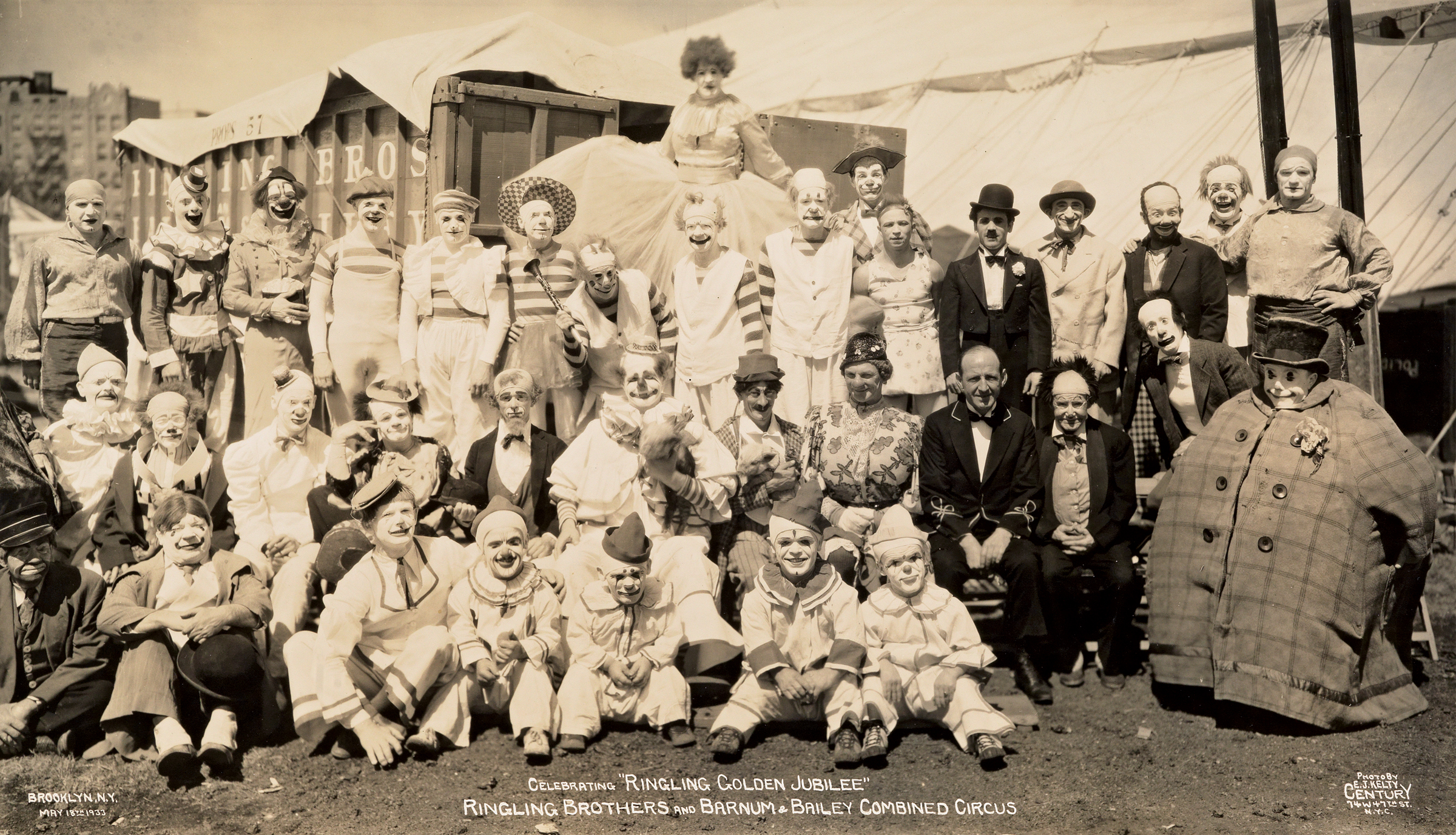 © Edward J. Kelty, 1932-36. From the collection of Alan Siegal
Ventes du 19/2/2015 au 19/2/2015 Terminé
Swann auction Galleries 104 East 25th Street 10010 New York États-Unis
New York—Swann Galleries' auction of Fine Photographs on Thursday, February 19 offers a premium selection of important photographs, ranging from mid-19th-century albumen and salt paper prints and daguerreotypes to luminous 20th-century silver prints and contemporary fine art photographs in both traditional and experimental mediums.
Among the earliest works offered is Seascape with Clouds by Gustave Le Grey, an albumen print from 1856 (estimate: $12,000 to $18,000). Also from the 1800s is a lyrical image by Julia Margaret Cameron, Young Woman with Flowers in Her Hair, circa 1865 ($4,000 to $6,000) and a run of Eadweard Muybridge prints, including two Horse and Rider studies from 1881 (each $10,000 to $15,000). An image by Muybridge of El Capitan, the cliff face at Yosemite also famously photographed by Ansel Adams and Carleton Watkins, is a departure from his motion studies and shows the well-known rock face reflected in the Merced River ($4,000 to $6,000).
Photographs from the 20th century include a run of images from Lewis W. Hine's first body of work, documentary portraits of immigrants such as Couple, Ellis Island, 1905-12 ($10,000 to $15,000) and An Albanian Woman from Italy at Ellis Island, also 1905-12 ($8,000 to $12,000). Two vintage prints by Edward Weston depict figures of the 1920s art world, Mary Marsh Buff, 1922, assistant curator at the Los Angeles County Museum of Art, and photographer Johann Hagemeyer, 1921 ($4,000 to $6,000 and $9,000 to $12,000, respectively). A 1906 orotone print of Canyon del Muerto by Edward S. Curtis, in the original Curtis frame, is also offered ($15,000 to $25,000).
Two scarce vintage prints by André Kertész, Tree Study Against a Riveted Metal Tank, Hungary, silver print, 1923 ($10,000 to $15,000) and Carousel Horses, Paris, silver print, late 1920s-early 30s, were once in the artist's estate ($20,000 to $30,000). Also featured is Kertész's complete Photographs, Volume I, 1913-1919 portfolio with 10 silver prints, published in 1973 in an edition of 50 ($30,000 to $45,000).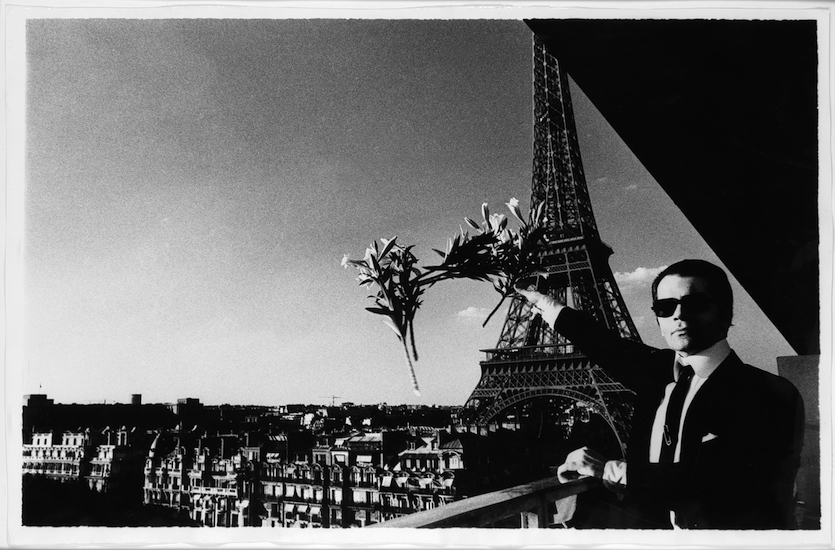 © Helmut Newton, Portrait of Karl Lagerfeld in Paris

A selection of photographs by Edward J. Kelty comes from the collection of Alan Siegel. These include a number of Kelty's signature panoramic group-portraits of circus performers, offered both as single images and in group lots of three to eight, with depictions of bearded ladies, giants, little people, contortionists, clowns, ring leaders and more. There is an x-ray of Ajax, the Sword Swallower from 1928 ($2,000 to $3,000), a group of four animal-centric circus panoramas ($5,000 to $7,500) and a rare cyanotype featuring clowns from Ringling Bros. and Barnum & Bailey (Combined) Circus behind Madison Square Garden, circa 1925 ($4,000 to $6,000).
Ruth Bernhard, Harry Callahan, Henri Cartier-Bresson, Irving Penn and others represent a large selection of well-known artists from the second half of the 20th century. The top lot in the auction is Helmut Newton's Portrait of Karl Lagerfeld in Paris, an oversized ferrotyped silver print, 1976, showing the famous fashion designer tossing a bouquet of lilies toward the Eiffel Tower ($70,000 to $100,000).
Other fine art photography highlights include Peter Beard's Zebra Carpet, Lariak Estate, Laikysia, Sept. 1960, for The End of the Game: Last Word from Paradise, a silver print with hand drawn embellishments ($30,000 to $40,000) and Diane Arbus's Teenage Couple on Hudson Street, N.Y.C., printed by Neil Selkirk, 1963 ($20,000 to $30,000). Steve McCurry's unforgettable Afghan Girl, Pakistan, an oversized Fujicolor Crystal Archive print, 1985, printed circa 2000 and Sebastião Salgado's Church Gate Station, Bombay, India, a mural-sized silver print, 1995, blend modern documentary photography with contemporary aesthetics ($9,000 to $12,000 and $45,000 to $65,000, respectively). Works by Nan Goldin, William Eggleston, Mike & Doug Starn, Jerry Spagnoli, Hiroshi Sugimoto, Daido Moriayama and Jon Rafman round out the contemporary selection.
http://www.swanngalleries.com/blog/"