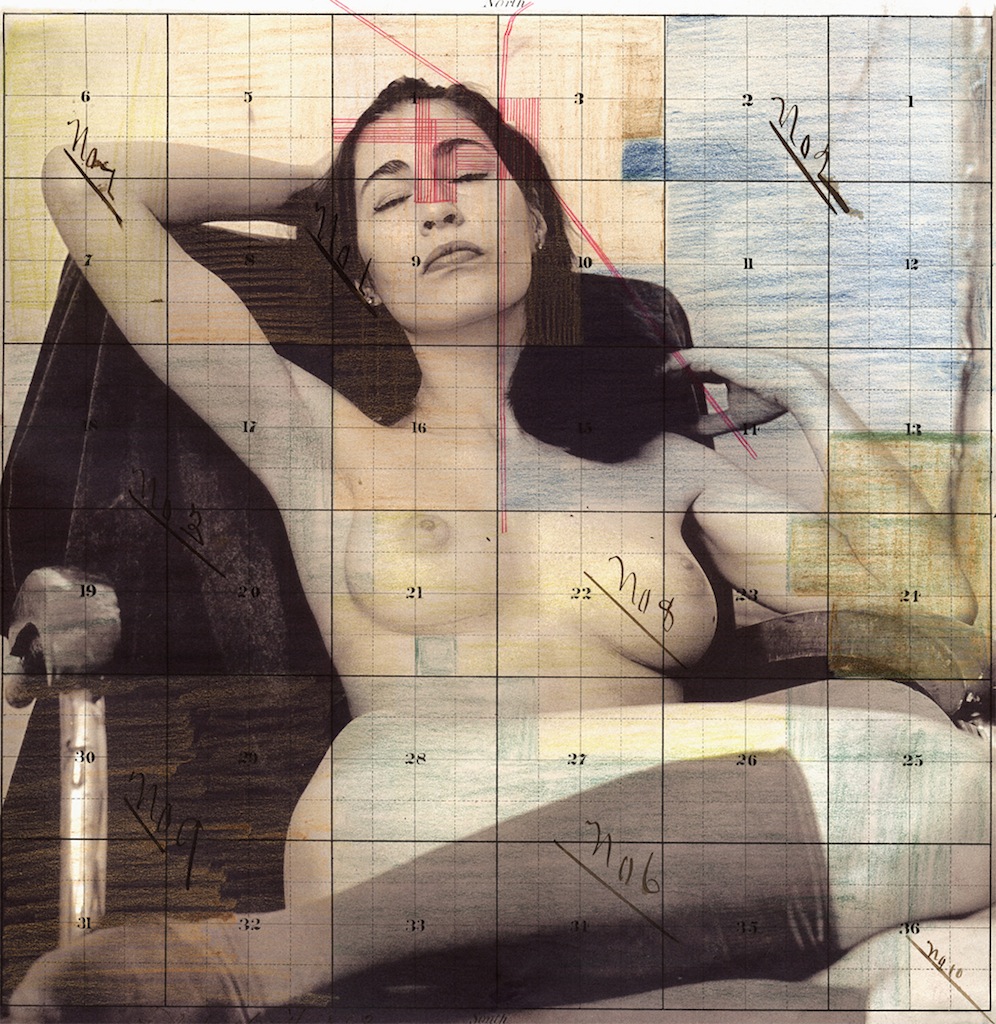 Paul Cava - Denise (Map Red), 2003
Expositions du 14/10/2013 au 16/11/2013 Terminé
Rowan University Art Gallery 201 Mullica Hill Rd NJ 08028 Glassboro États-Unis
Extended Realities
From its earliest years, photographers have sought to overcome the limitations of making images from a single exposure, to adapt the picture-making strategies of printmaking, drawing, and painting, and to claim an equal place for photography among the fine arts. Photomontage — the combining of two or more photographic images into one — has been one strategy for achieving this goal. It was used in the 19th century by such practitioners as Oscar Gustave Rejlander and Henry Peach Robinson, and was popular in the early 20th century among the Dadaists and Surrealists as well as Russian Constructivist artists and Modernist photographers. It was the technique used by John Heartfield to skewer the Nazis in his many covers for the Arbeiter-Illustriete-Zeitung (The Workers Pictorial Newspaper).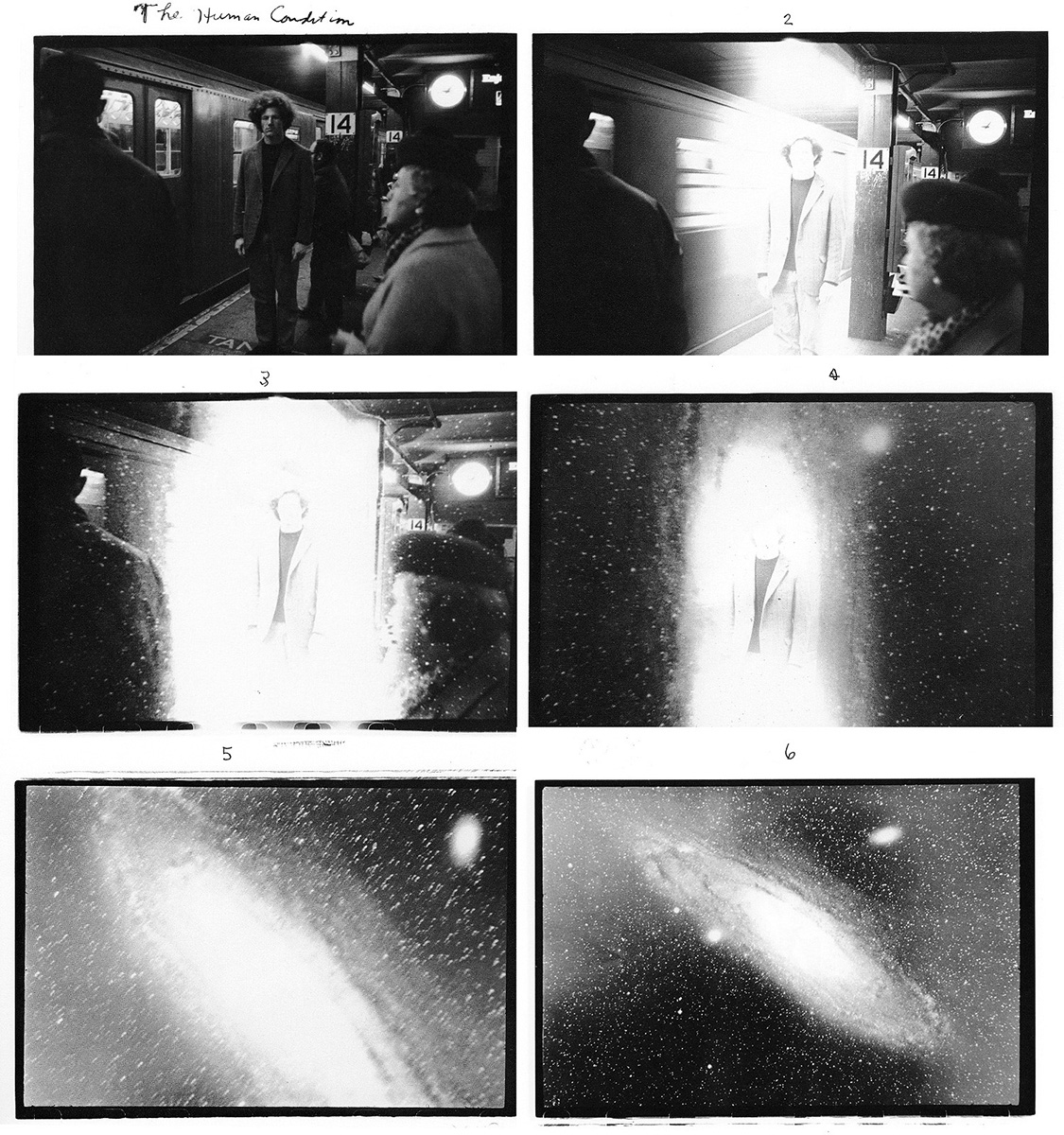 Duane Michals - The Human Condition, 1969
Silver gelatin prints with hand applied text
Courtesy of DC Moore Gallery, New York
In the latter part of the 20th century, photomontage was revived by a number of photographers, most notably by Jerry Uelsmann, and was also used by Duane Michals as one of several modes for extending the photograph beyond the single image in a black-and-white rectangle. More recently, it has been used by a number of contemporary artists who employ photomontage for everything from documentary image-making and whimsical constructions of reality to modern-day surrealism and explorations of personal history.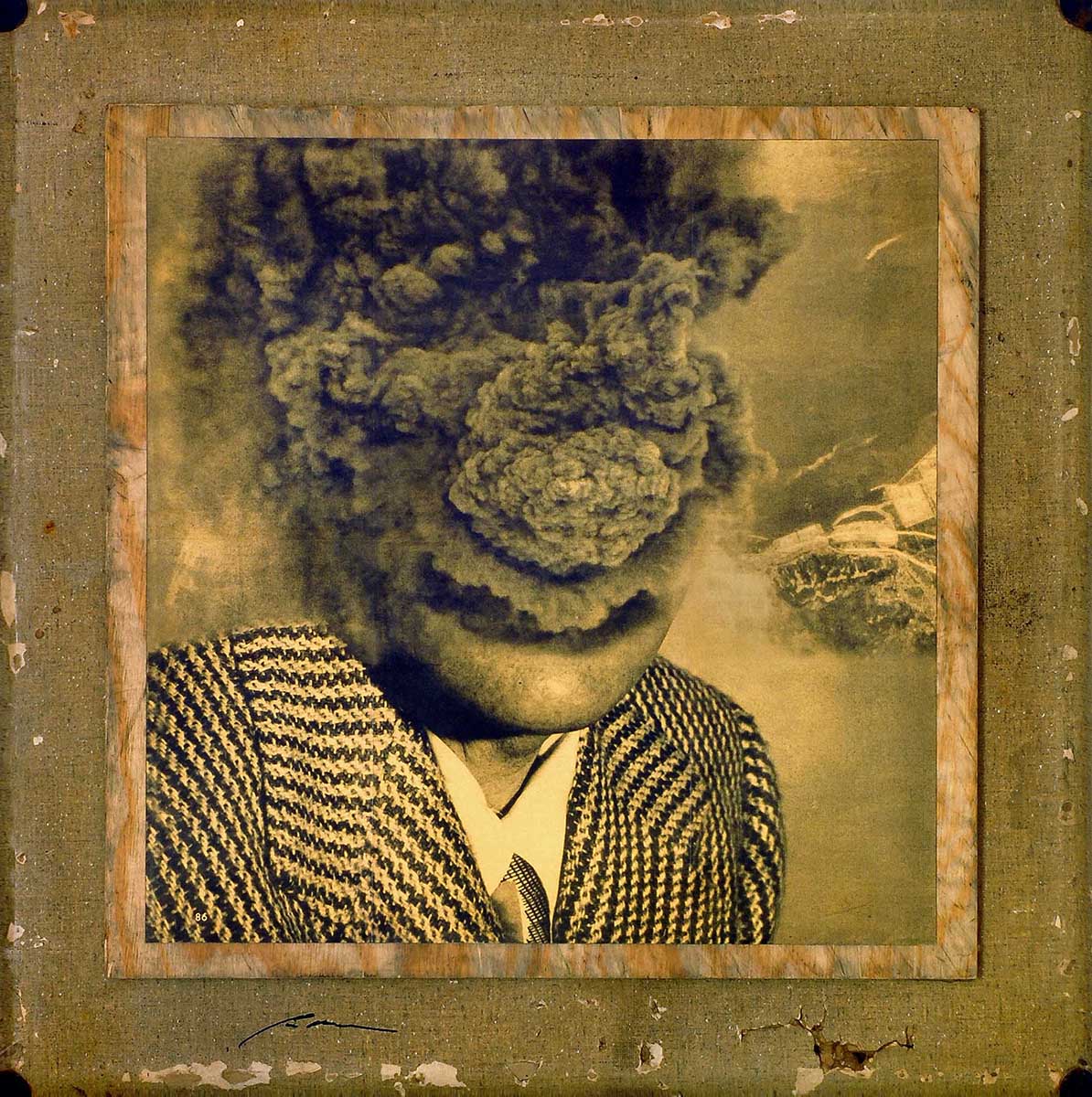 Joe Mills - The Smoke Chaser II, 2010
Waxed archival pigment print on antique paper mounted to plywood, mounted to card-table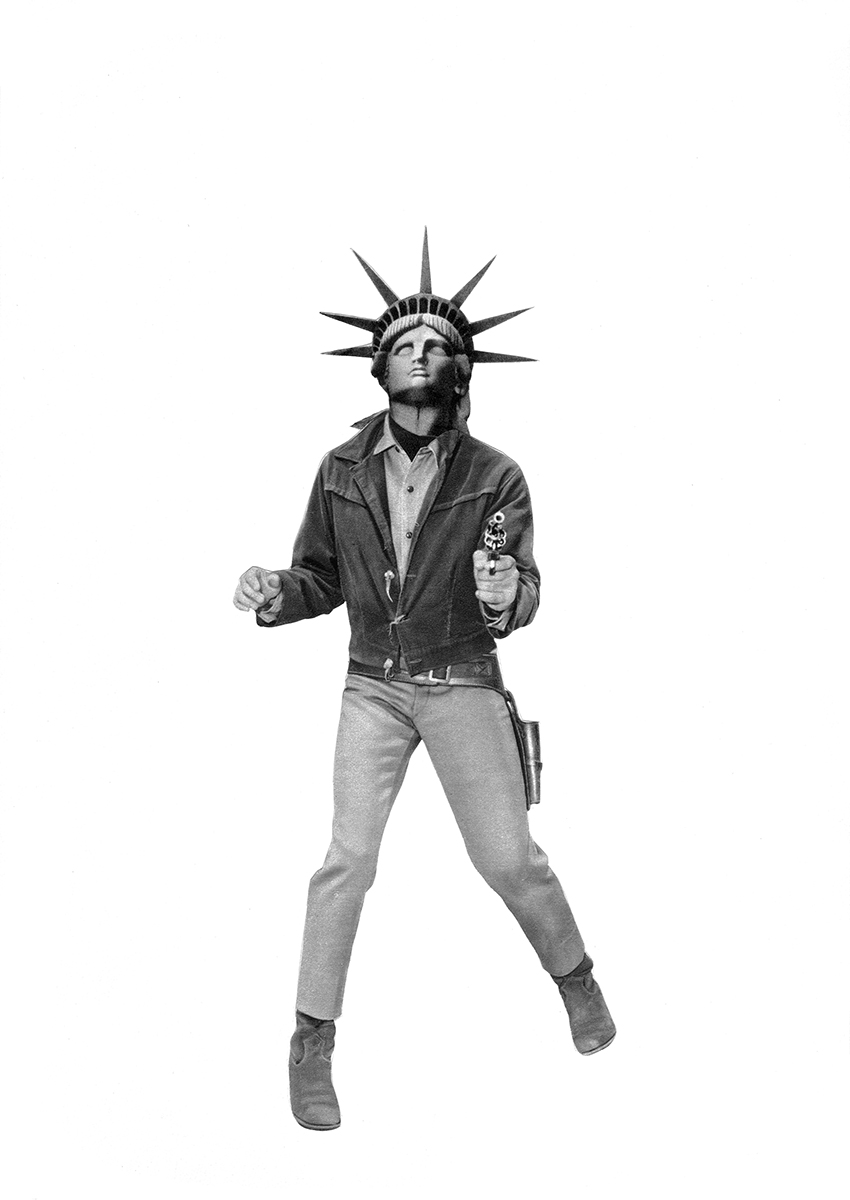 Stane Jagodic - Quo vadis libertas, 1973
Silver print
"Extended Realities" includes 31 images, including work by modern photomontage pioneers Jerry Uelsmann and Duane Michals, and by contemporary artists from Maggie Taylor and Joe Mills to Fran Forman and Frank Rodick.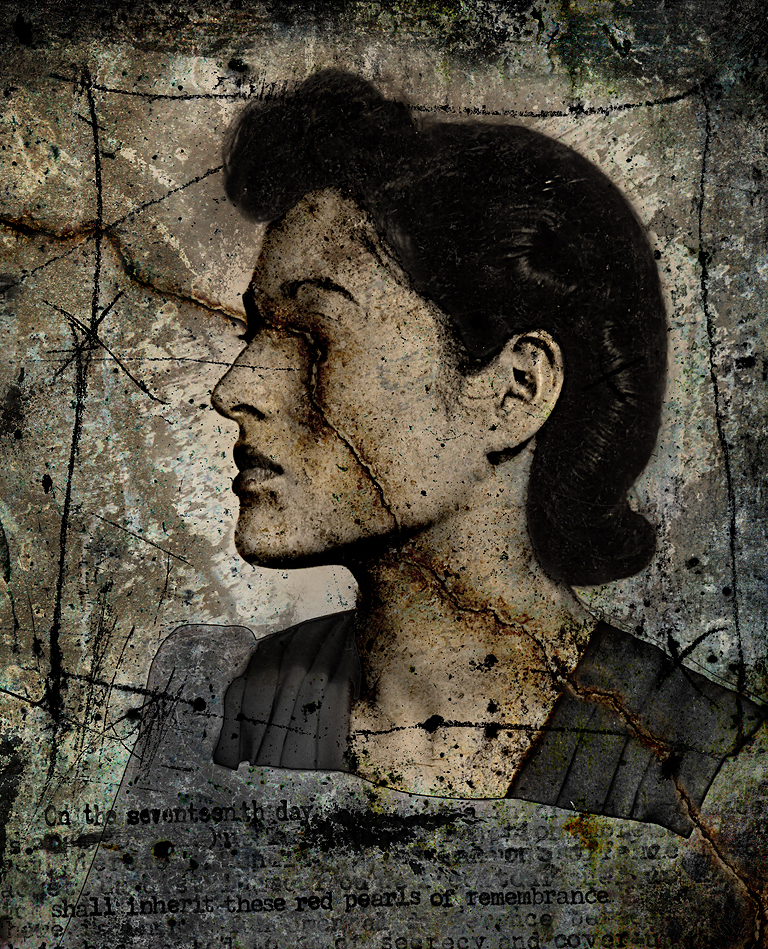 Frank Rodick - Portrait, Frances Rodick (Red Pearls), 4, 2012
Archival pigment print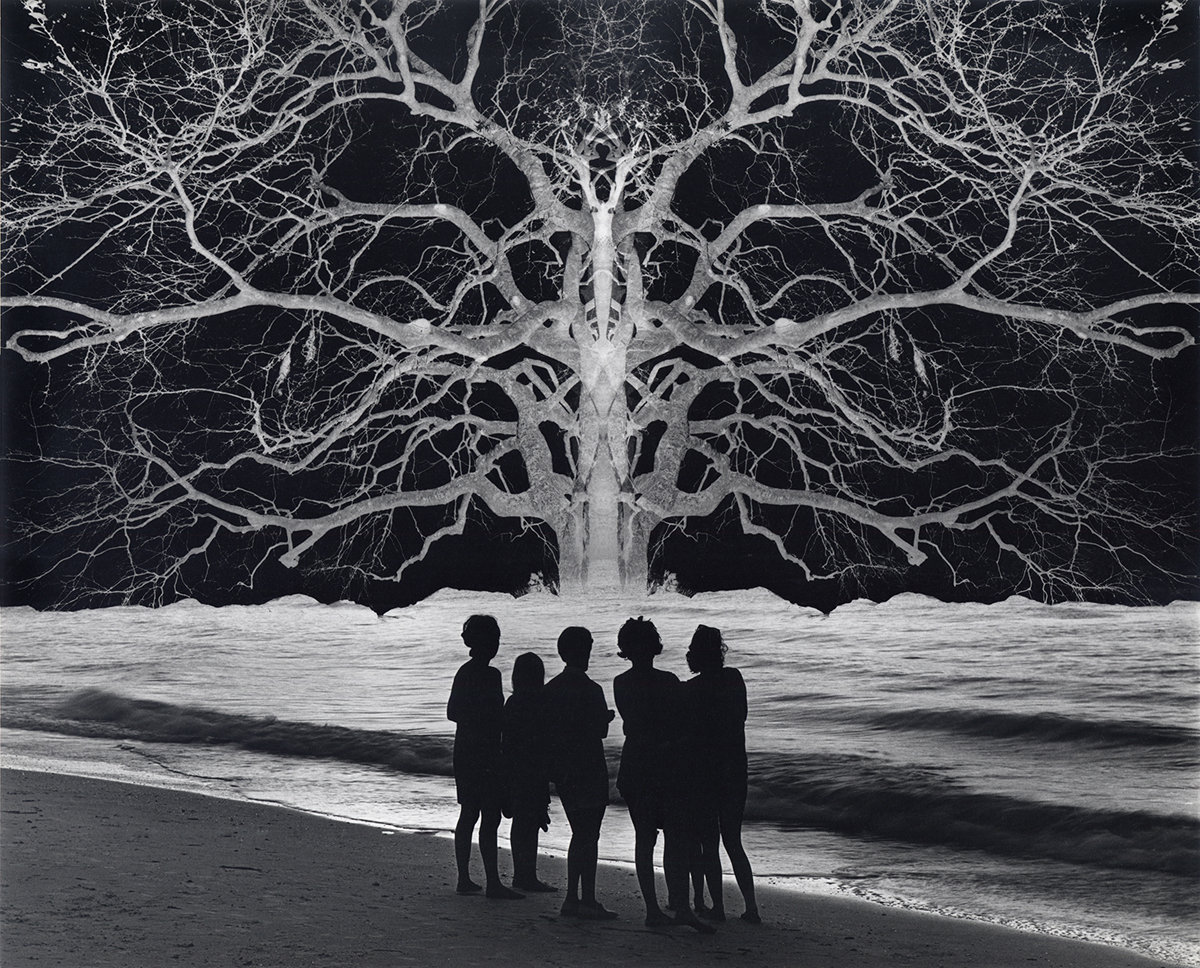 Jerry N. Uelsmann - Apocalypse II, 1967
Vintage gelatin silver print
Other artists in the exhibition include Paul Cava, Francesca Danieli, Catherine Jansen, Stane Jagodic, and Dominic Rouse.

Catherine Jansen - Sadu in Samadhi, Durga Temple, Himalayas,
Archival pigment print