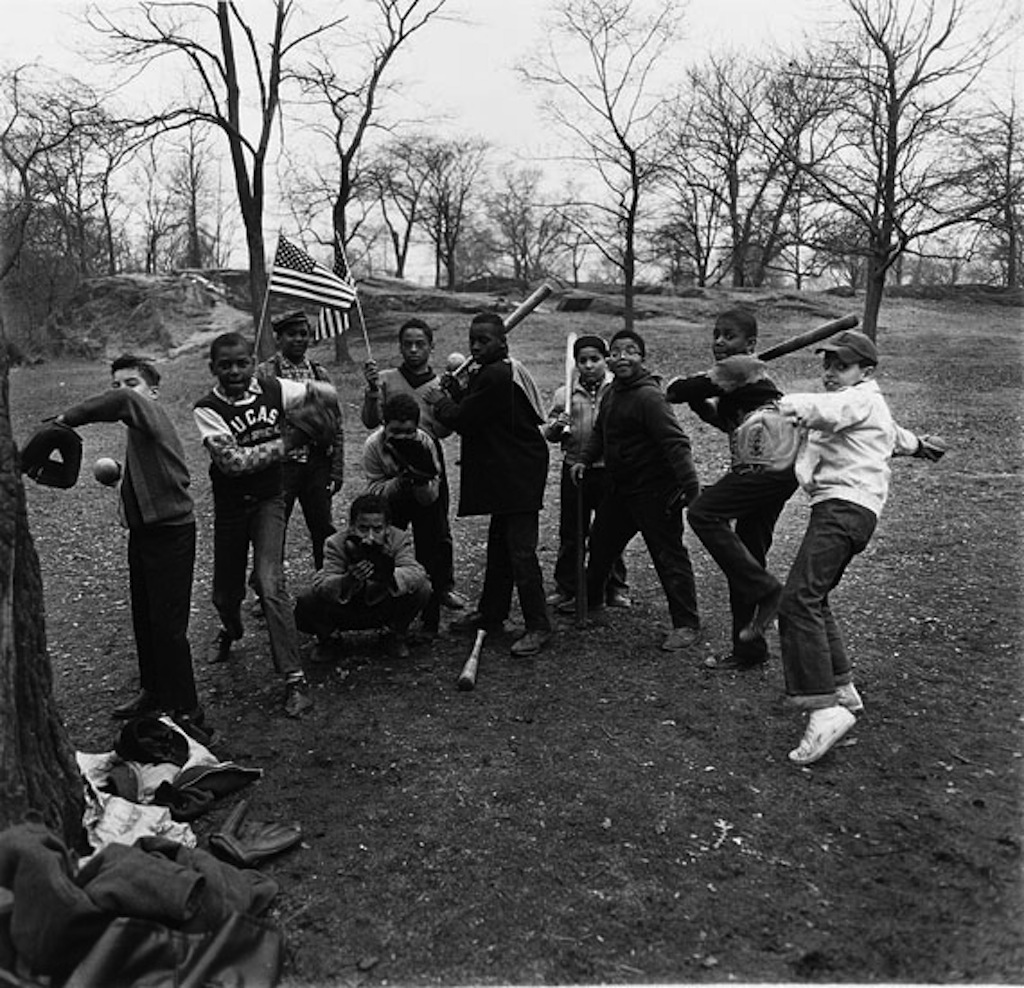 Arbus, Diane "Baseball Game, Central Park". New York 1962
Ventes du 14/6/2013 au 14/6/2013 Terminé
Van Ham Fine Art Auctions Schönhauser Str. 10-16 50968 Cologne Allemagne
In the upcoming Photography Sale at VAN HAM Fine Art Auctioneers on June 14 in Cologne, the renowned photographers Bernd und Hilla Becher will be represented by a typography of ten "Industriebauten" (Industrial Buildings). The group is a rare edition from the City Museum in Mönchengladbach, dating to 1968 (Estimate: 15,000 – 18,000 euros).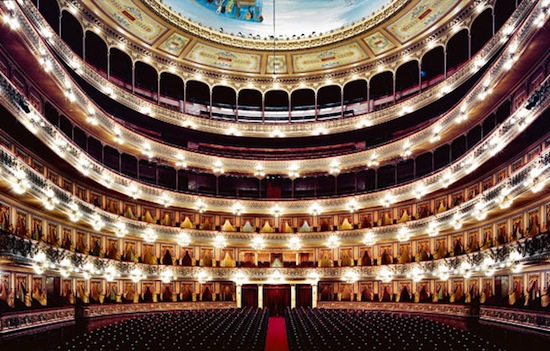 © Höfer, Candida. "Teatro Colón Buenos Aires" 2006

In contemporary photography, two of Becher's students are also well represented. Candida Höfer's work "Teatro Colón Buenos Aires I 2006" is the highlight of VAN HAM's photography sale this spring. The monumental work is sized at 200 x 304 cm and seems to entrance the viewer with the space it portrays: "The viewer of this work feels transported onto the stage of the impressive theater," as Markus Eisenbeis, director of VAN HAM, has described the piece (Estimate: 50,000 – 60,000 euros). In his photograph "Wabash Avenue / The Loop", Thomas Struth also creates a palpable pull on the audience through a focused exposure of a deep and steep street canyon in Chicago (Estimate: 9,000 – 10,000 euros). Of course, Andreas Gursky cannot be left out of this impressive group. Two of his works will also be offered: the photograph "Zoobrücke" (Zoo Bridge) from 1988 and the "Centre Pompidou" from 1995 (Estimates: 7,000 – 8,000 euros and 4,000 – 6,000 euros).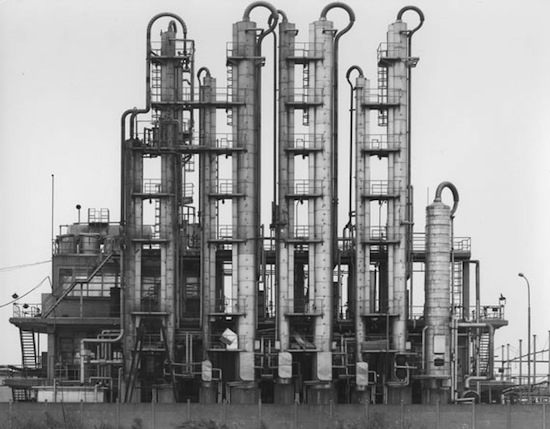 © Becher, Bernd und Hilla "Industriebauten. 10 Fotografien von Bernd und Hilla Becher". 1968
The unique work "Jewish School, Große Hamburger Straße, Berlin 1939" by Christian Boltanski from 1993 consists of 22 black-and-white portraits of Jewish school children. (Estimate: 50,000 – 60,000 euros). The piece constitutes a quietly moving memory of the Holocaust—a theme that runs through much of Boltanski's body of work. By Joel Meyerowitz, the C-print "Esstisch (Ein Sommertag)" (Dinner Table (A Summer Day)) from 1983 will also feature in the sale. Created by one of the important contemporary US-American photographers, the work stems from a private collection in Cologne and will be offered at an estimate of 10,000 euros.

In past sales, photographs by Jürgen Klauke have proven to be particularly in demand. His eleven-part work "Allein sein ist eine Erfahrung von immer weniger" from 1975 will now be a part of the works on offer (Estimate: 10,000 – 12,000 euros). It is the first in an edition of 10 and will be auctioned with its original portfolio.

Diane Arbus has been frequently characterized as a pioneer of a new style of documentary photography. In her photographs, she shows humans on the street simply as they are—just as she does in "Baseball Game, Central Park" from 1962. The work is being offered in the sale for 6,000 – 8,000 euros.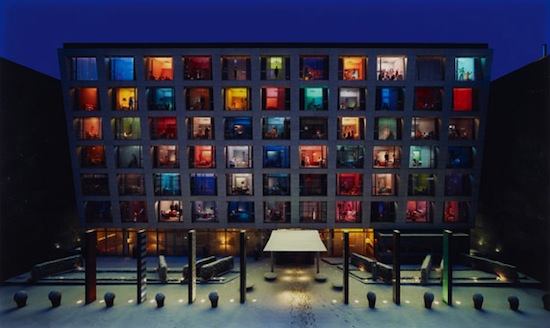 © Kim, In Sook "Saturday Night". 2007
An additional highlight in the sale is the photograph "Saturday Night" from 2008 by the Düsseldorf resident and South Korean artist Sook Kim (Estimate: 8,000 – 10,000 Euro). The brilliantly illuminated panorama windows of a hotel in Düsseldorf reveal the chasms of human existence—a staging that also encompasses a larger theme in Kim's photography, namely the threat of isolation. Hatje Cantz Verlag published "In Sook Kim - Saturday Night", in 2009. The book documents scenes of single hotel rooms with fictional stories and formulations of social phenomena that may have produced each of the staged situations.

In the area of classical photography, VAN HAM once again includes several exemplary works by August Sander in its catalogue. Sander has become one of VAN HAM's so-called "House Artists", whose works are regularly offered at auction in Cologne. The portrait of "Landrat Dr. Boden" by Sander was created in the 1930s. The gelatin silver print now on offer was created by the artist in 1950. (Estimate: 6,000 – 8,000 euros).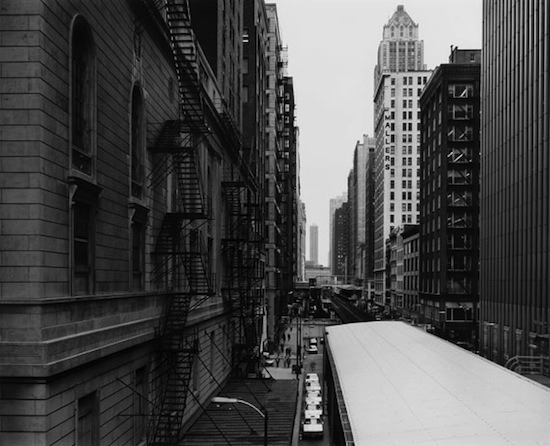 © Struth, Thomas "Wabash Avenue / The Loop". Chicago, 1990