© Robert Adams
Expositions du 25/6/2011 au 11/9/2011 Terminé
Nederlands Fotomuseum Rotterdam Wilhelminakade 332 NL-3001 Rotterdam Pays-Bas
New Topographics is a re-make of an influential exhibition about new landscape photography that was taking place at the George Eastman House in Rochester (USA) in 1975. With over a 100 vintage photos of 10 photographers like Robert Adams, Lewis Baltz, Bernd and Hilla Becher, and so on.
The New Topographics brings 10 photographers together that developed a new photographic vision on landscapes in the seventies. They had (and have) their own interests, style and methods but they shared a common fascination for the modern American landscape in which nature isn't in the centre of the attention, but the people and the way they associate with the environment is now crucial.
Britt Salvesen, curator of the exhibition and currently working at the Los Angeles County Museum of Art, will open New Topographics. Prior to the opening the international symposium Reframing the New Topographics will take place (tickets available via online museum shop).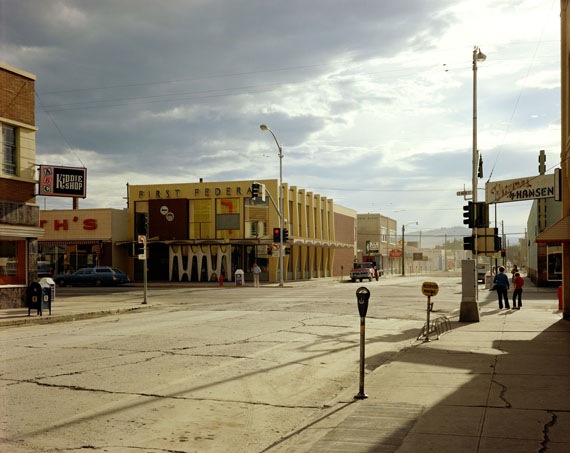 2nd Street East and South Main Street, Kalispell, Montana, August 22, 1974 © Stephen Shore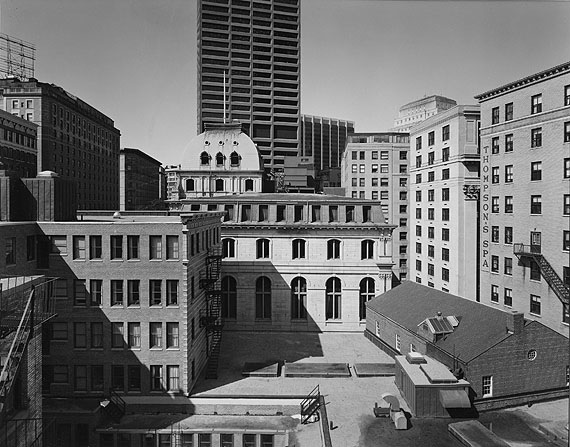 Buildings on Tremont Street, Boston 1975 © Nicholas Nixon, George Eastman House.
Curated by Britt Salvesen, Center for Creative Photography, Tucson | Alison Nordström, George Eastman House, Rochester. Coproduction Center for Creative Photography | The University of Arizona | George Eastman House International Museum of Photography and Film
With thanks to Terra Foundation for American Art.
Vignette : © Robert Adams