Expositions du 13/5/2011 au 4/6/2011 Terminé
Daniel Blau Munich Odeonsplatz 12 D-80539 Munich Allemagne
La galerie Daniel Blau à Londres présente une exposition sur la photographie du 19ème Siècle.
« We are only beginnig to assess early photography's profound impact on the Victorian view of the world and to describe its locus in art historical contexte. » Robert Hershkowitz, The British Photographer Abroad, 1980.
This exhibiton explores the role of reminiscence in the artworks of several noted historical authors : Hippolyte Bayard, Maxime Du Camp, Charles Negre, James anderson, Eugene Constant and Giacomo Caneva amongst others. The exhibition engages with a particular and crucial moment in the 19th century in which notions of technological development and the speed at which society was moving, and developing, lead many artists to seek – through photographic image-making, and in contrast to the culture of the time ) a sens of calmly rendered emotion ; a stasis and beauty inherent in images with often idealistic or Romantic pictorial values. While society was moving forward, these image-makers were calmly setting up early camera technologies and capturing images that quite uniquely looked back to history -its building and landscapes ; the relationship between the traces of human civilisation and nature itself.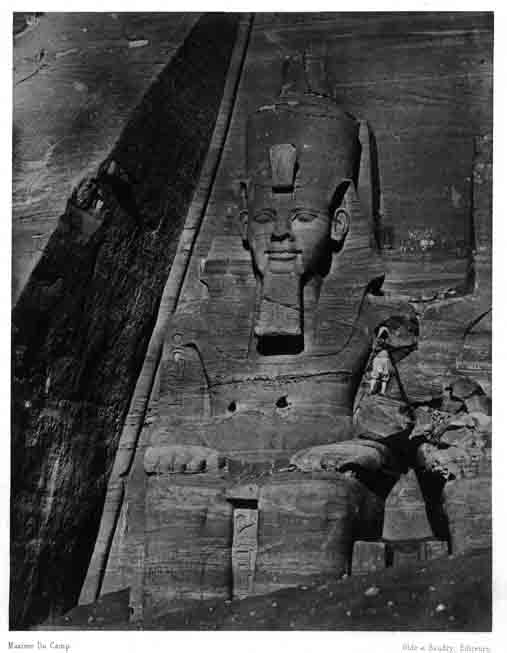 © Maxime Du Camp,Nr. 102: Abu Sinbel, 1850

This for of early art-photography held to central to its ideal a sort of reminiscence, a « Rückblick » ( retrospective view : a definite nostalgia both for history (Du Camp's images of Abu Sinbel ; Alinari's panorama of Assisi) and the documenting escape and romance in an increasingly industrial society (Vacquerie's pictures of Victor Hugo in exile, the anonymous 1870 image of a beautiful naked woman strewn across a chaise longue.) This was the great era of photographic exploration, as an art form, and in a mode which both harked back to the architectural icons of past cultures, whilst capturing slowly and calmly, a moment un the history of humanity that, paradoxically, was both fast and highly pressured.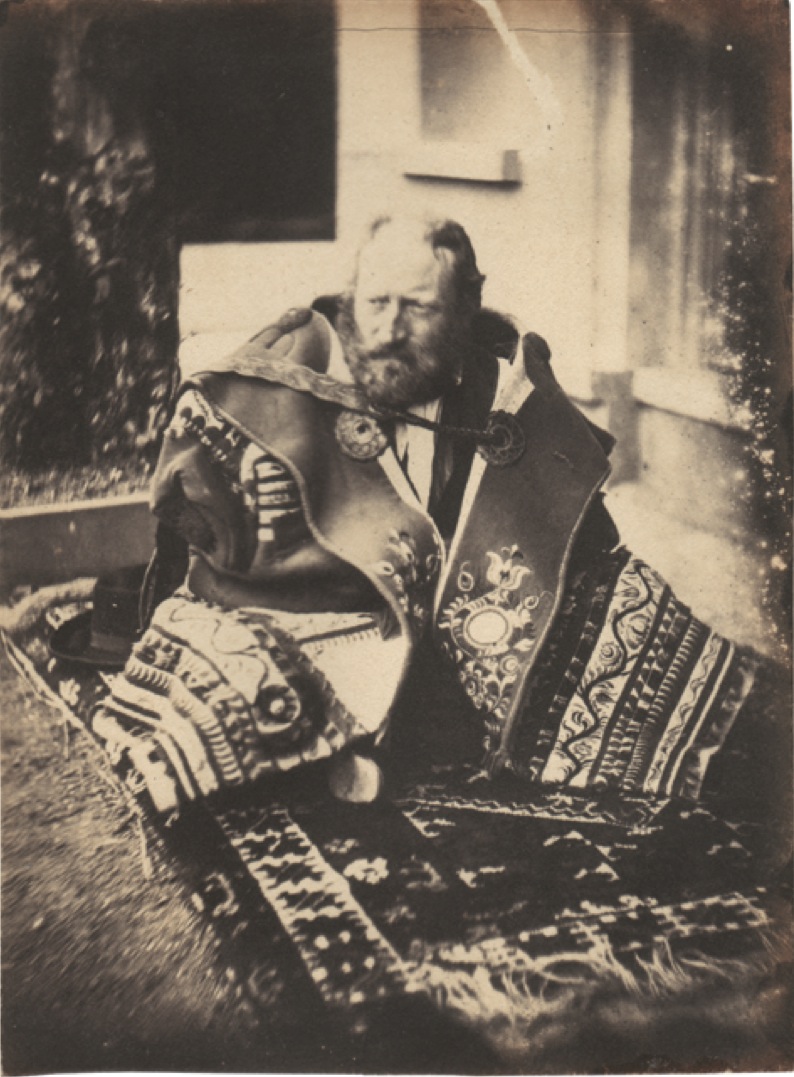 © Charles Hugo, Sandor Teleki in a costume of an Hungarian Peasant, 1853.