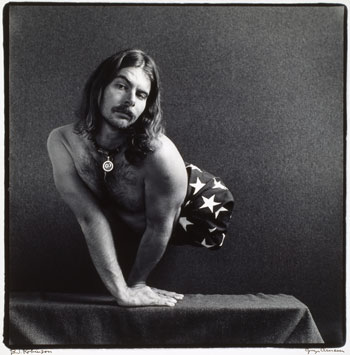 © George Dureau. Collection Maison Européenne de la Photographie, Paris.
Expositions du 10/11/2010 au 30/1/2011 Terminé
Maison Européenne de la Photographie 5, 7 Rue de Fourcy 75004 Paris France
Mois de la photo 2010 Point information 5,7 rue de Fourcy 75004 Paris France
The exhibition at the Maison Européenne de la Photographie offers a selection of major photographs from its collection, first created in 1980. Choosing from 20,000 contemporary photographs inevitably involved selecting a theme.

Autour de l'extrême ('focus on the extreme') refers to a recurring theme in contemporary art, which constantly attempts to push back social, political, aesthetic or scientific limits. Showcasing work by internationally famous photographers such as Pierre Molinier, Robert Mapplethorpe, Andres Serano and Joël-Peter Witkin, and also pieces by young photographers such as Rodrigo Braga and Raphaël Dallaporta, the exhibition explores all the territories of the visible, from the conquest of the Moon to recent conflicts, and from medical research to experimental photography. Photographs have been specially produced for the show by Alain Volut and Claudia Jaguaribe. Some are presented in series, such as the set made by Valérie Belin on Michael Jackson lookalikes, or the outstanding reportage piece made by 25/34 Photographes on punks and skinheads in large European cities. Certain phitographs from different periods are presented in parallel, inviting comparison and creating a dialogue between them. In other exhibition spaces, two solo shows complete this journey through the extreme: a previously unseen work by François-Marie Banier, and scientific
and aesthetic research in the form of holograms and interactive 3D screens by Rodolphe Gombergh. This show features some 250 photographs and is sponsored by Neuflize Vie and the Association des Amis de la MEP. A catalogue is available, published by Editions Contrasto.