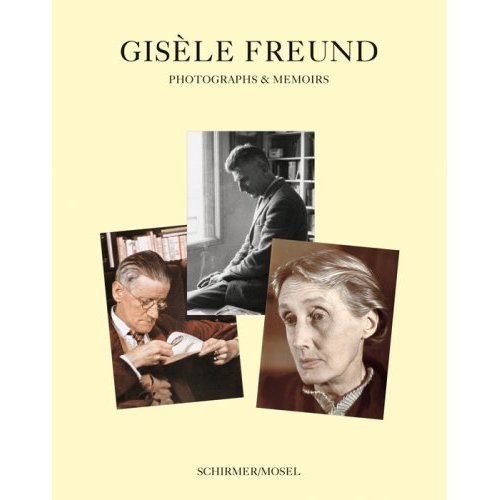 Giselle Freund was one of 20th century's foremost photographers, with achievements in several areas: first-rate photojournalism, portraits of her century's most important writers, artists, and philosophers, and significant scholarly writings on photography. This volume, with more than 200 photographs spanning five decades and put together by the artist shortly before her death features, among others, Freund's coverage of the last pre-Nazi May Day rally in Frankfurt in 1932 and of the 1935 international writers conference in Paris; intimate early color portraits of Walter Benjamin, James Joyce, Sartre, Marcel Duchamp, Simone de Beauvoir, and many others; and her personal reminiscences, making the book a unique photographic diary of the 20th century. With an introductory essay by Christian Caujolle.

About the Author
Giselle Freund, born in 1908 in Berlin, studied sociology in Frankfurt with Horkheimer and Adorno. In 1933 she fled to Paris and continued her studies at the Sorbonne. A regular contributor to Time and Life, she fled to Latin America during the occupation of France. Returning to Paris, she worked for Magnum until 1954. Since the 1960s her work has been widely published and ex hibited. She died in 2000 in Paris at the age of 91.

Christian Caujolle, born in France in 1953, is the director of the Parisbased photo agency and gallery, VU. He worked as artistic director of photography festivals in Arles, Rotterdam, and Madrid.