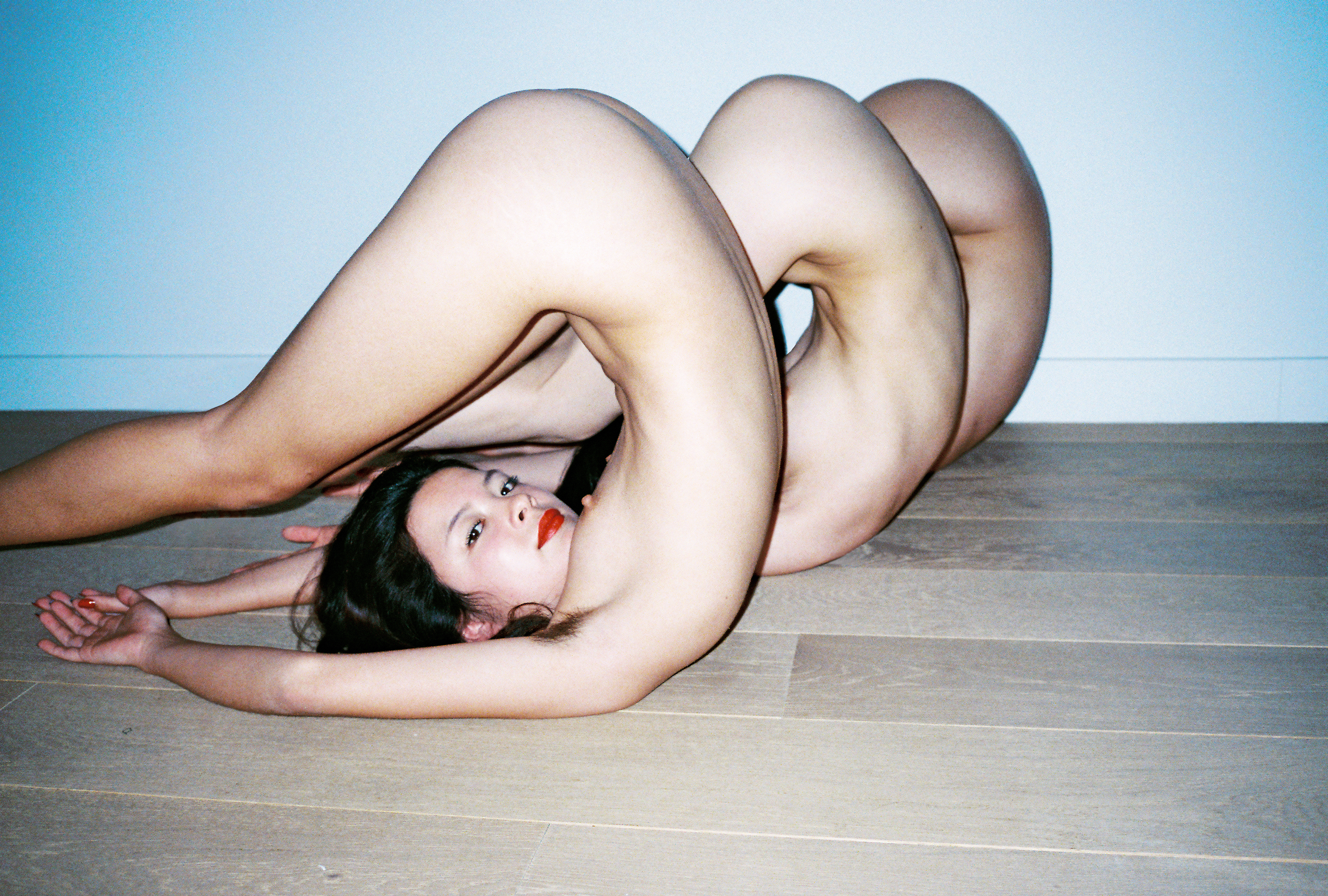 Untitled, 2016 © Ren Hang / courtesy Stieglitz19
Expositions du 27/1/2017 au 12/3/2017 Terminé
FOAM - Fotografiemuseum Amsterdam Keizersgracht 609 1017 DS Amsterdam Pays-Bas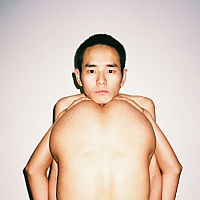 Press release
- Provocative, but also poetic. Foam is exhibiting the explicit photographs of Ren Hang (1987, CN). The photographer was selected by the Outset | Unseen Exhibition Fund during the Unseen Photo Fair 2016, his exhibition at Foam is the result.
Naked youths, mostly Chinese and every one as beautiful and unashamed as the next, take centre stage in the work of Ren Hang. Swans, peacocks, fish and snakes, as well as cherries, apples, flowers, plants and trees are all employed as absurd yet poetic accessories. The male models usually come from Hang's own circle of friends, while the female models apply through the photographer's website. The girls all meet his ideal of beauty: lily-white skin, usually black hair, red lipstick and painted nails. They pose willingly in well-balanced poses, or intimately entwined in sophisticated bodily compositions. Although very much staged and often provocatively explicit in the display of sexual organs, Ren Hang's work is not necessarily pornographic. In his work, the human body takes on sculptural forms and seems primarily to want to break through the taboos surrounding the body and the sexes.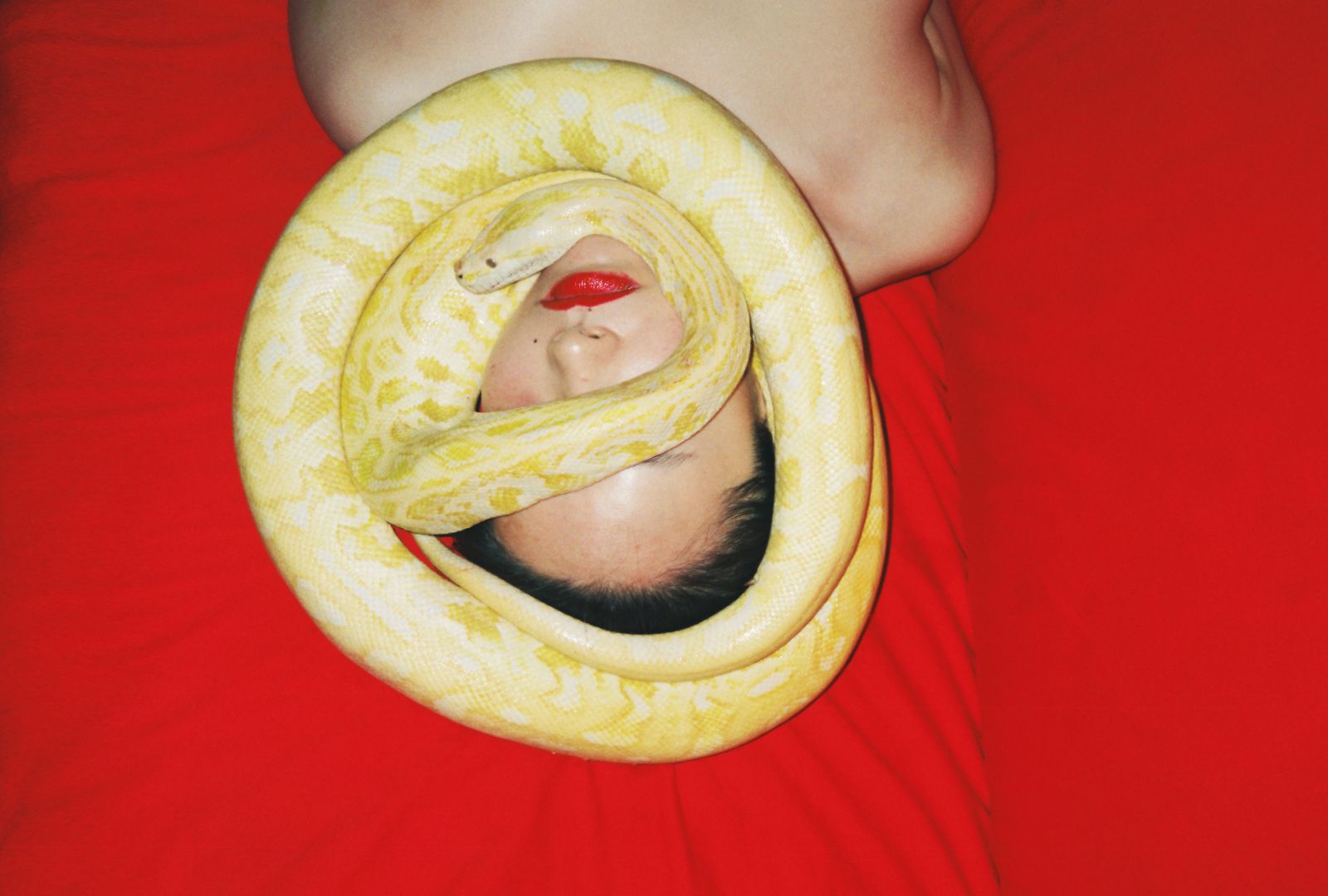 Untitled 2013 © Ren Hang courtesy Stieglitz19
Although Hang's compositions are well thought out, his photography can only be described as nonchalant. He uses cheap digital cameras and often makes unsubtle use of the flash – a style that he has held onto since he began teaching himself photography in 2008. This gives his work a glimmer of spontaneity and emphasises the feel of impulsiveness. The obscure locations that he selects for his photographs also give the impression that his images are created intuitively. On the roof of a building, next to or in a lake, a river or a forest, but also in impersonal bathrooms and bedrooms, the variation in which suggest that the many hotel rooms in which he sleeps are made use of as decor. It is as though any location at any time can be used as a setting for his shoots.
Ren Hang is from Chang Chun in the province of Jilin in the north-east of China. He is a poet and a photographer and currently lives in Beijing. His provocative photographs challenge the traditional morals that still govern the highly conservative Chinese society. His work is often censured, even though he insists that it does not contain any political statement. Poetry is central to Ren Hang's work, both in word and images. Although he considers his poetry and photography to be entirely separate, both deal primarily with sexuality, identity and the body, as well as love, longing and death. Due to the high speed with which he continues to produce new work, his photos, poems and many books seem to form part of a stream of consciousness which – consciously or not – express his longing for a life without restrictions.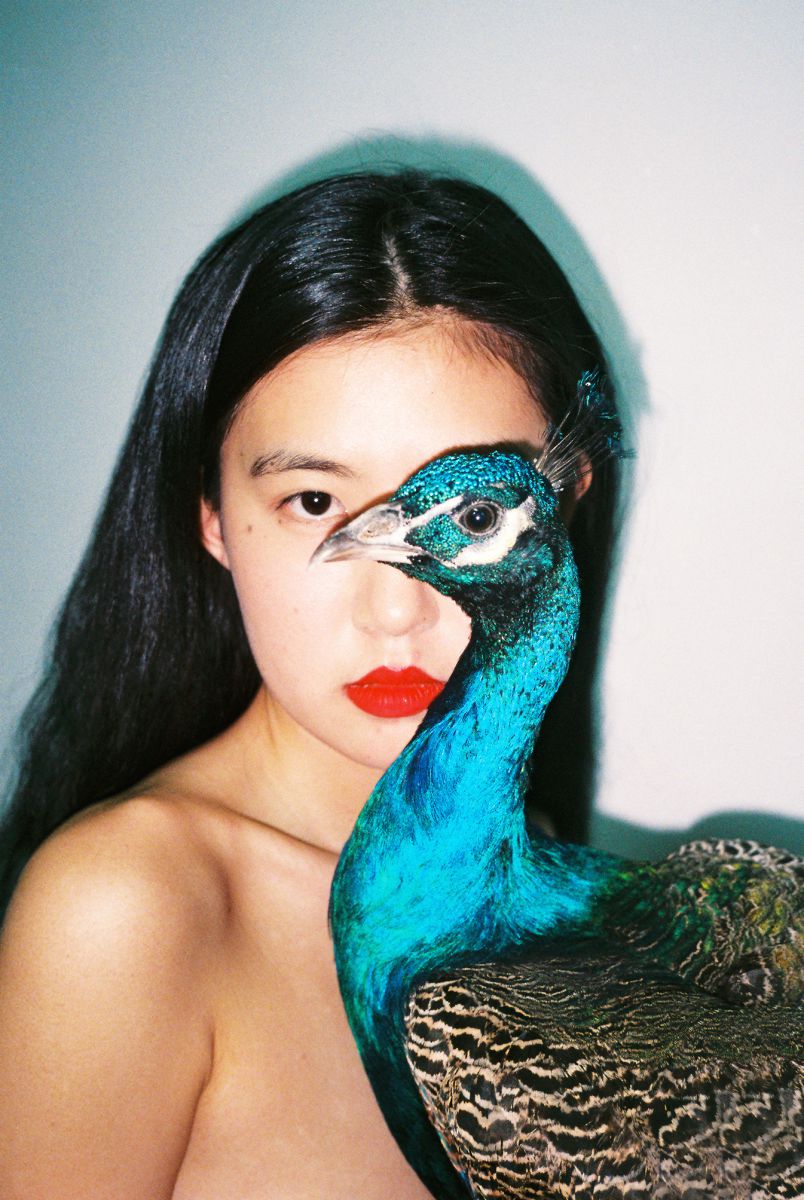 Untitled 2016 © Ren Hang courtesy Stieglitz19
The artist's work has been shown in various exhibitions and magazines in China and the rest of the world. Ren Hang's photographs were previously exhibited in the Netherlands in the group exhibition FUCK OFF 2 in the Groninger Museum in 2013, curated by the artist and activist Ai Weiwei. Ren Hang has also published many art books, almost all of which have sold out immediately.
Naked/Nude can be seen from 27 January – 12 March 2017 at Foam.
Open daily 10.00 - 18.00 hrs, Thurs/Fri 10.00 - 21.00 hrs.
Tickets: €11,00