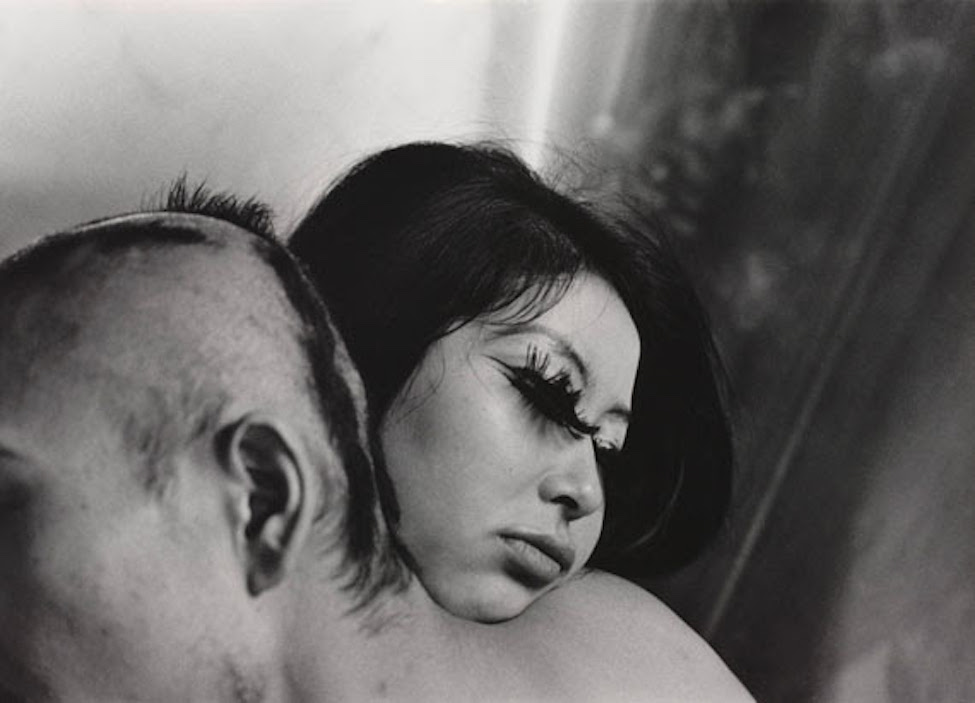 h?mei T?matsu, Chi to bara (Blood and Rose), Tokyo, 1969 © Sh?mei T?matsu Estate / Priska Pasquer Gallery
Expositions du 28/5/2016 au 28/8/2016 Terminé
Fotomuseum Winterthur Grüzenstrasse 44+45 CH-8400 Zürich Suisse
The Japanese photo magazine, Provoke, appeared for three issues between November 1968 and August 1969 and is regarded as one of the high points of post-war photography. In the largest ever exhibition devoted to the topic, Fotomuseum presents a close look at the magazine's gestation, innovative aesthetics and the contribution of its key collaborators. The 1960s and 1970s were a turbulent period in Japanese history as workers, farmers and students protested the speed of modernisation and Japan's alliance with the United States during the Cold War. The exhibition reveals how photography was deeply implicated in the aesthetic and political debates of the time, challenging and renewing older documentary forms. With around 250 objects, Provoke brings together photographs and publications by some of Japan's most influential photographers, including Nobuyoshi Araki, Daidō Moriyama, Takuma Nakahira and Shōmei Tōmatsu.
Divided into three sections, the exhibition defines photography as performative, both in a political and artistic sense. It sets the emergence of Provoke against a backdrop of widespread social unrest, beginning in 1960 with extensive public protests against the renewal of a security treaty with the United States. The breakdown of parliamentary politics in Japan led to an explosion of counter-journalism, including the photographic production of the so-called "protest book". Made by trade unionists, students and environmental activists, the books documented 15 years of ferocious struggle, including anti-government demonstrations and the movement to expel American military bases from Japanese soil. Often rudimentary in their production and with innovative layouts, they capture the spirit of violent protest, developing an aesthetic of bodily immersion and disorientation. Along with the work of more established photographers, the protest book revolutionised realist aesthetics, overturning established humanist modes of documentary representation.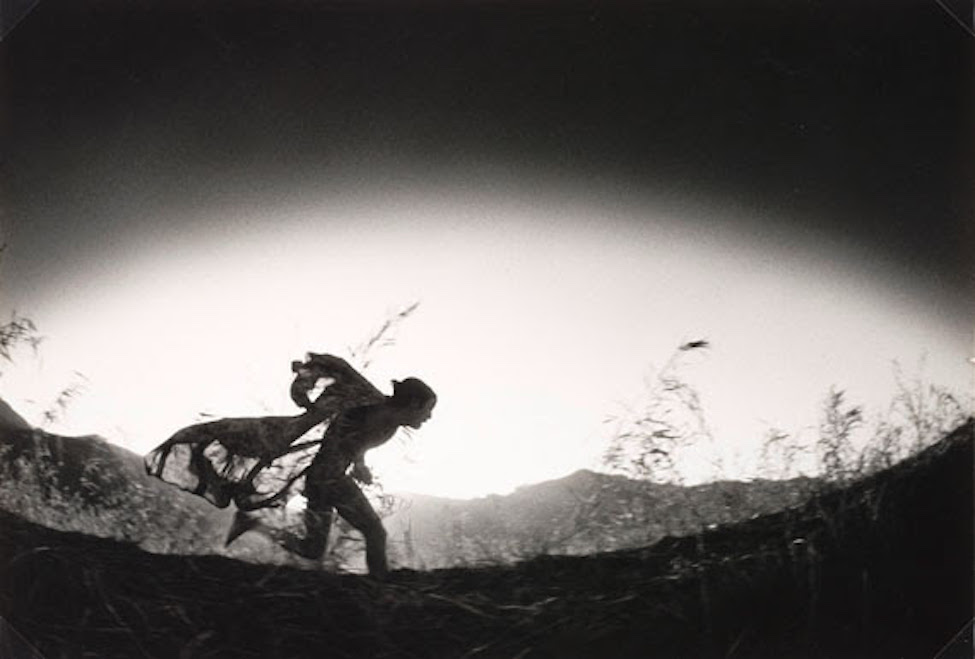 Eikō Hosoe, Kamaitachi #31, 1968 © Eikō Hosoe
The magazine Provoke drew from this culture of turbulent renovation. Its makers – poet and art critic Takahiko Okada, theorist-photographers Takuma Nakahira and Kōji Taki, and photographers Yutaka Takanashi and Daidō Moriyama – believed that traditional reportage was exhausted and they sought out a visual language to renew the perception of a rapidly changing modernity. Focussing primarily on the urban environment, the three issues of Provoke asserted the ephemerality of photographic vision and its grounding in the performative presence of the photographer. Photography no longer reflected reality, but rather incited theoretical reflection on the relationship between art, language and society. Famously, the magazine developed an aesthetic of are-bure-boke (rough, blurred, out of focus), breaking with earlier objectivising modes of documentary humanism. Its contributors experimented with different modes of photographic reproduction, engaging in a fierce dialogue with other photographic media. The task was to renew image-making in a society increasingly dominated by media artifice.
Finally, the exhibition examines photography as a variant of Japanese performance art and its role in the documentation of performance. It includes collaborations between photographers and artists, such as that between Eikō Hosoe and the dancer Tatsumi Hijikata, as well as the work of collectives such as Hi Red Center who utilised photography and film in performance from 1964 as a mode of social critique. Others, including Nakahira, Araki and Kōji Enokura, portrayed darkroom work or other processes linked to photographic reproduction as active components of performative transformation. In Jirō Takamatsu's rephotographing of photographs the almost sculptural aspects of the medium are reflexively identified. Photography is conceived as both provocation and performance, a philosophical and material exploration of the meanings of photochemical reproduction typical of 1970s' conceptual art.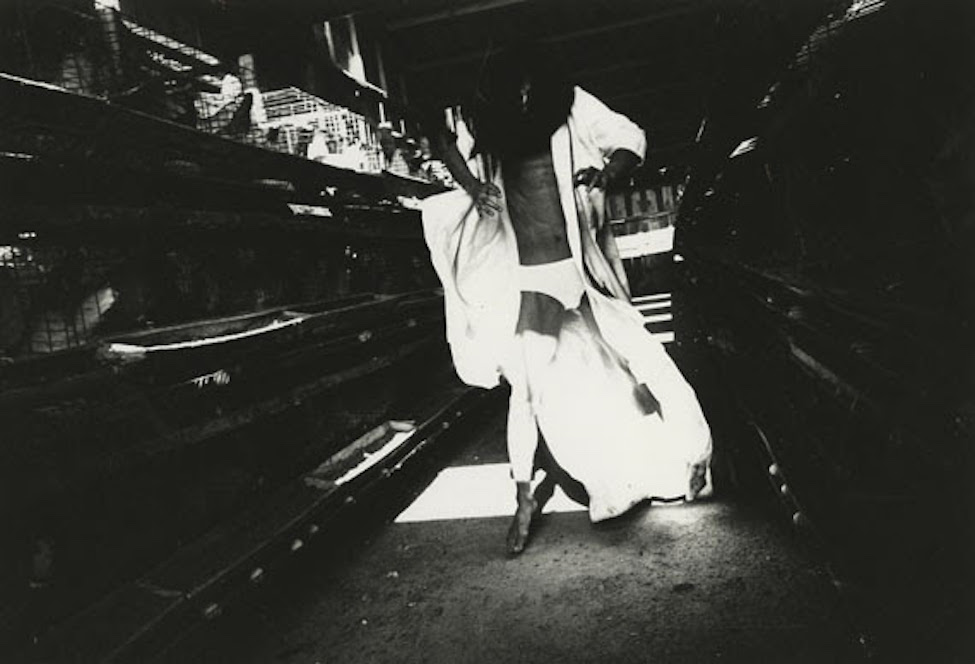 Yutaka Takanashi, Untitled (Tatsumi Hijikata), 1969 © Yutaka Takanashi / Taka Ishii Gallery
"Provoke: Between Protest and Performance – Photography in Japan, 1960–1975" is curated by Fotomuseum in collaboration with the Albertina, LE BAL and The Art Institute of Chicago. The exhibition is accompanied by a fully-illustrated, 680-page catalogue, published by Steidl. It includes essays by Duncan Forbes, Yukio Lippit, Walter Moser, and Matthew S. Witkovsky, artist interviews, key texts of the Provoke era translated into English, as well as reprints of the three Provoke issues.