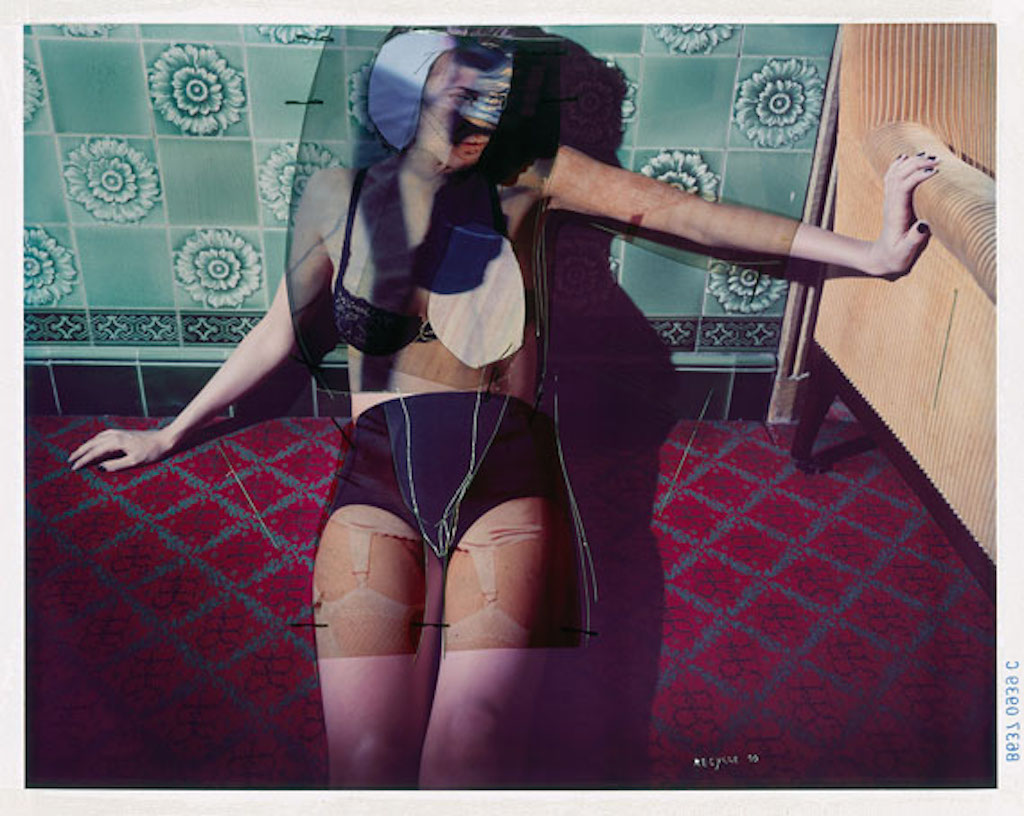 © Jean-François Lepage
Each work in the series depicts a ghost-like dimensionality, with different parts of a photographic story rising to the forefront of the image. Lepage has for the most part left the setting of the photograph intact: a dark bedroom, a brightly tiled bathroom, a red velvet chair in the corner, but then proceeded to build a complex and intoxicating new narrative on top of this semblance of a whole. The result is a mix of science fiction and daydream with certain parts of the image calm and quiet and others bursting at their rearranged seams. Throughout, the images carry a distinct vintage quality that originates from the use of 8x10 Polaroid colorgraph 891 film. The film here tends to glow from beneath the surface of the image, building up energy that is then released by Lepage's cutting or, conversely, pinned down or snuffed out by his fastening techniques.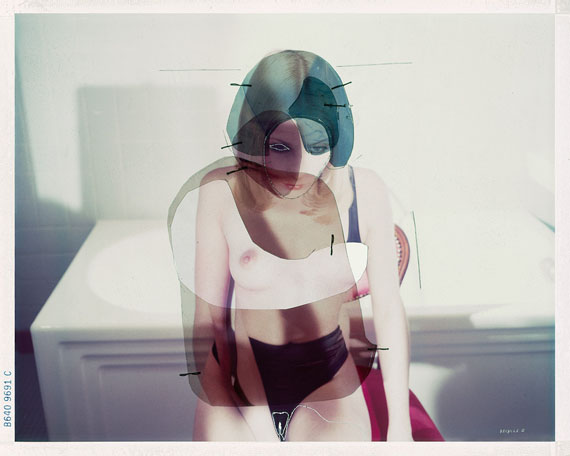 At their root, these images reside in the fashion world, evident in the poses and postures of Lepage's models. Yet the destruction of parts of the image and the repositioning, even repurposing of different parts of the subject creates a surrealistic final work: are her eyes open or do they belong to someone else? Does the shadow originate from the figure or is it my own? Are there two, three or four people in this one body? The viewer is continuously drawn into the recycled image, towards the light or into a captivating darkness. The photographs in 'Recycle (Prelude)' are a new take on Jean-Francois Lepage's long-term interest in possibilities of painting and portraiture within the framework of his unique approach to fashion photography. Lepage's experimental approach is as much the subject as the imaginary he pieces together within the picture frame.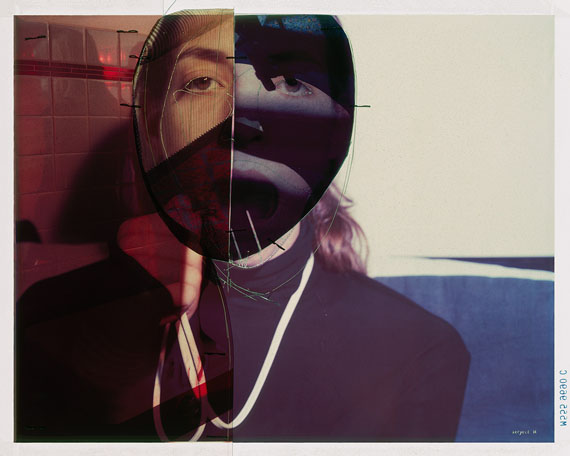 Jean-Francois Lepage (b. 1960) works and lives in Paris. For more than 30 years he has created images both autonomously and across the fashion world, publishing his photographs with Vogue, Harpers Bazaar, GQ and Wallpaper. His monograph entitled Moonlightzoo was published by Prestel in 2015 and featured fashion photographs as well as drawings and recycled images. Jean-Francois has exhibited widely in Europe.