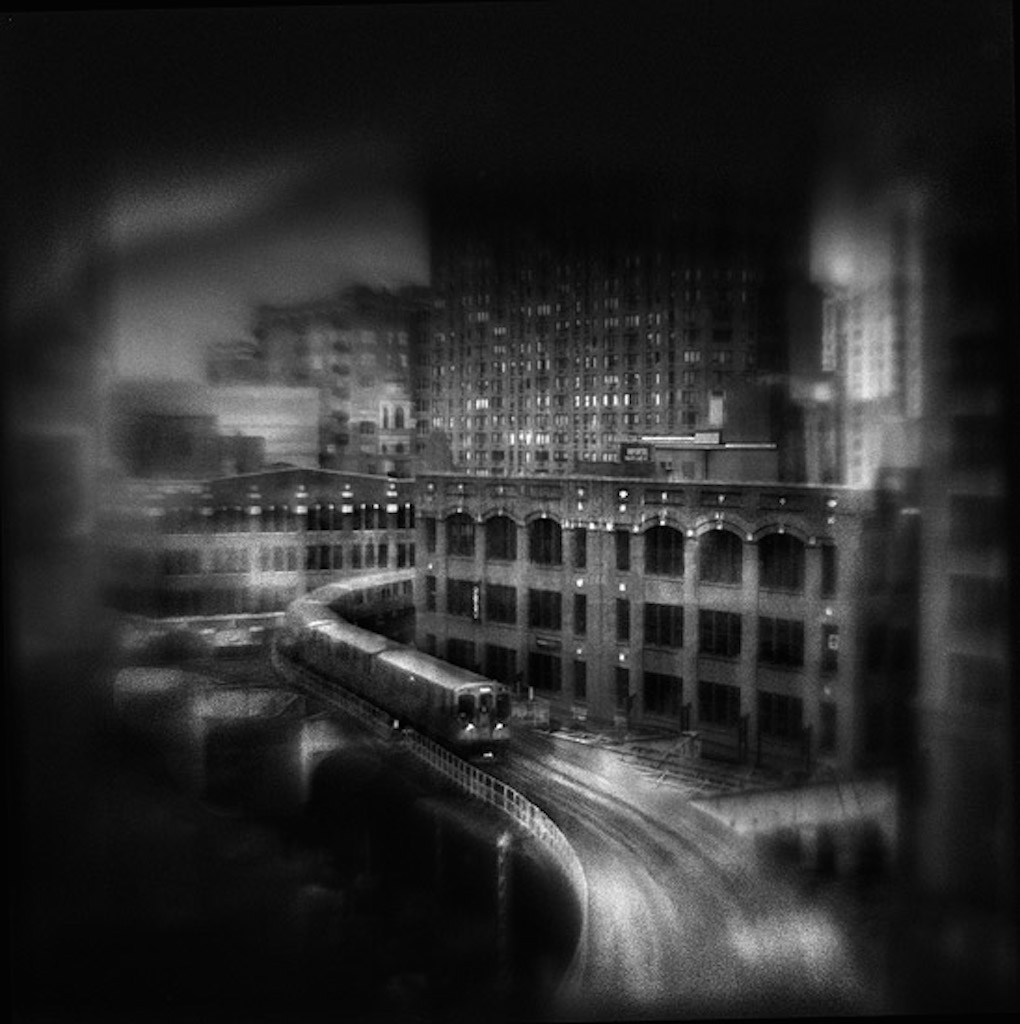 © Susan Burnstine - Hubbard & Wells, 9-18AM 16x16" Archival pigment ink print, Edition of 15
Expositions du 7/5/2015 au 27/6/2015 Terminé

VERVE Gallery of Photography 219 East Marcy Street New Mexico 87501 Santa Fe États-Unis


Verve Gallery of Photography presents a two-person exhibition, " Beyond the Shadows ", in the main gallery with Susan Burnstine and Xiaoliang Huang and featuring Henry Horenstein's Honky Tonk in the VERVE Collection gallery.
Susan Burnstine continues her metaphysical photographic quest in this series, Absence of Being. She posits the same question as René Descartes, the 17-century French philosopher: "Can we trust our senses completely?" Susan, like René, resolves that it is problematic: "A plane disappears into the clouds. We can't see it, hear it or touch it, but we know it is there. Our senses can give us no tangible evidence the plane continues to exist. But still, we know beyond a shadow of a doubt it's there. We suspend the limitations of our senses, and believe."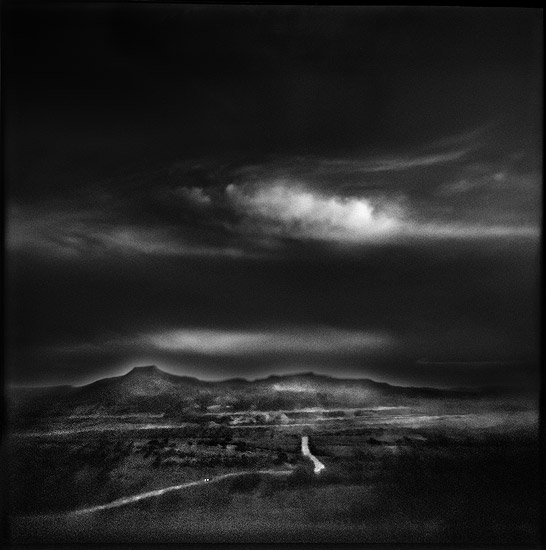 © Susan Burnstine - Ghost Ranch, 6-28AM 16x16" Archival pigment ink print
Huang's Xiaoliang uses a unique photographic technique to create a cinematic, dreamlike quality of magical realism. These are multilayered images of outdoor, warm-weather revelry. The images explore the artist's interpretations of the very essence of summer: universal themes such as the lifefilled beauty of the natural world with children in wondrous contemplation of flora and fauna. A truck brimming with fish jumping before a wide-eyed child, the wonder of observing the flight of a dragonfly, the sense of anticipation of a swimmer about to dive, a lovers' passionate kiss among water lilies-all remind us of the beauty of youth and our once-carefree days. Huang's latest photographs are an ode to the ordinary pleasures of summer, an exhortation to appreciate the small things in life.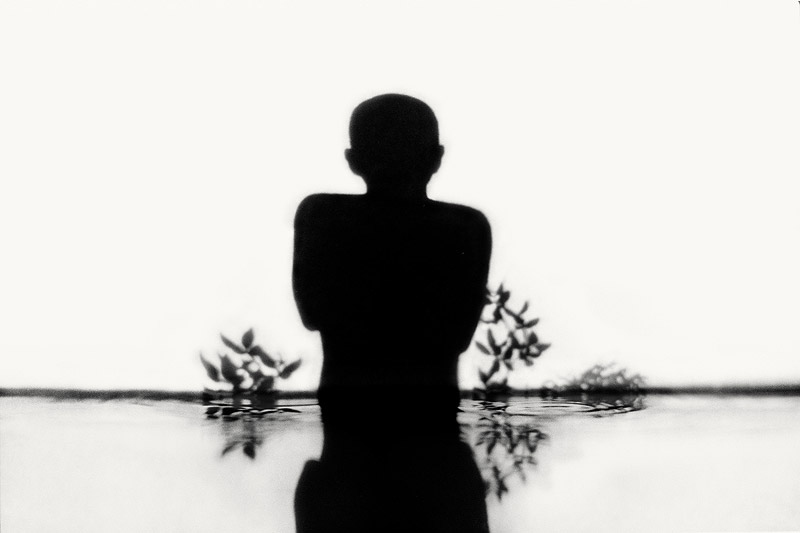 © Xiaoliang Huang - A Gust of Wind, 2012 23.75 x 35.5" Archival pigment ink print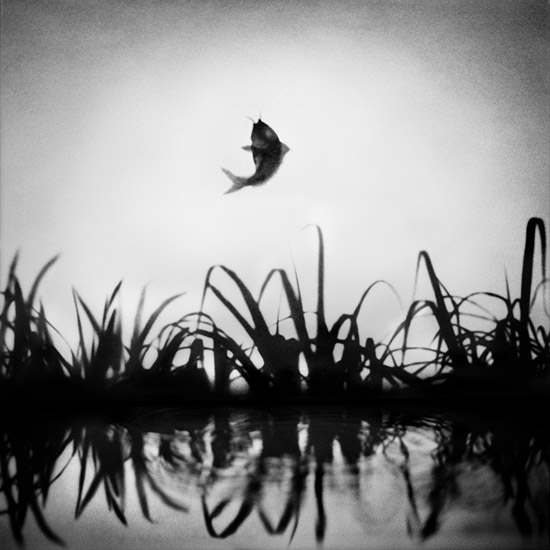 © Xiaoliang Huang - Struggle, 2012 19.75 x 19.75" Archival pigment ink print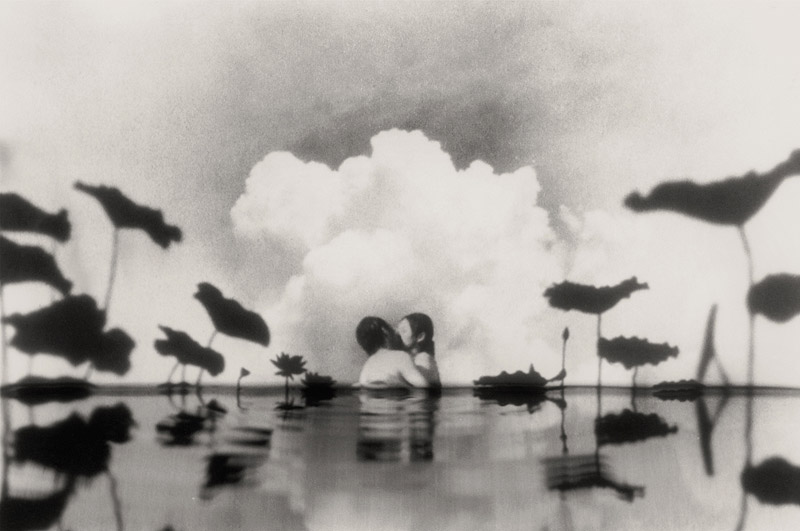 © Xiaoliang Huang - Kiss, 2012 23.75 x 35.5" Archival pigment ink print