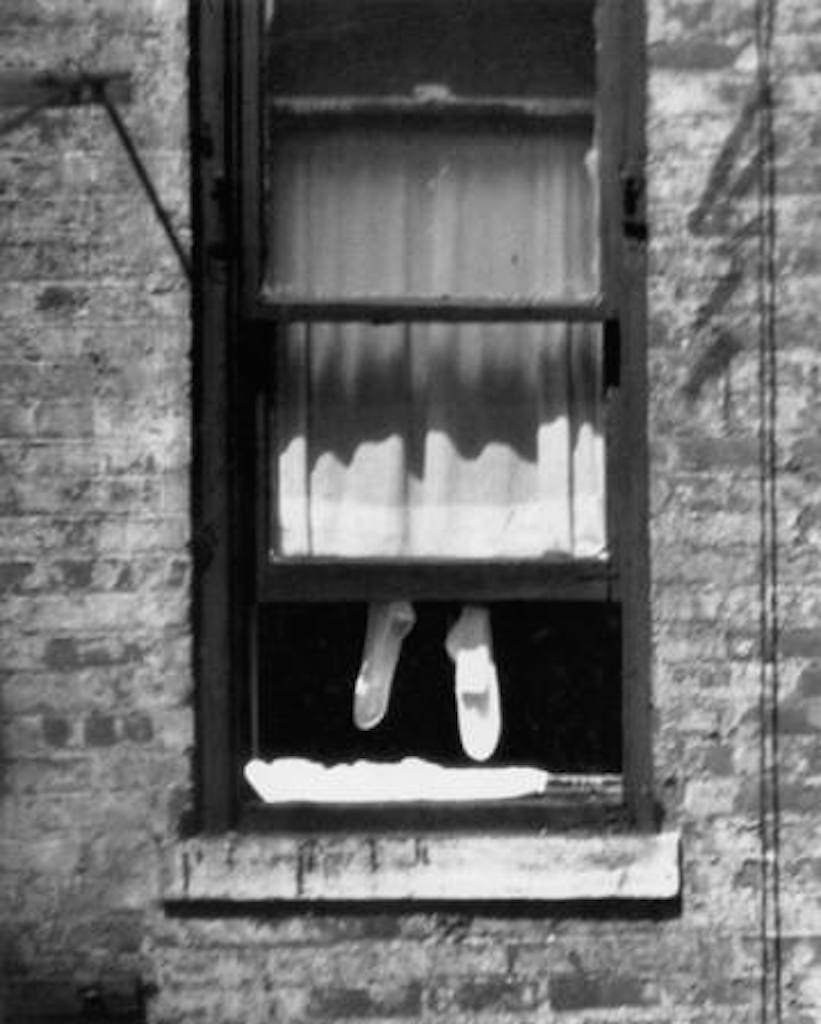 © André Kertész, Untitled, New York, July 13, 1963
Expositions du 2/5/2015 au 20/6/2015 Terminé
Stephen Bulger Gallery 1026 Queen Street West M6J1H6 Toronto Canada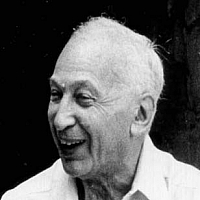 André Kertész (1894–1985) is an undisputed master of photography, an icon who created much of the visual vocabulary of the medium that is still in use today. Kertész worked thematically throughout his life, repeatedly approaching the same subjects and ideas; refining and redefining his observations as he matured as an artist. Surveillance represents one such theme and technique that he continually visited.
This astonishing body of work—assembled together for the first time—reveals the dichotomy of a man who observes from afar, as an outsider, but at the same time creates deeply intimate images in response to what he witnesses. In playful, beautiful, and sometimes ominous photographs, Kertész displays a carefully calculated distance that evokes a sense of longing to belong, simultaneously acknowledging that it will never be. Whether watching his subjects from near or afar, Kertész remains the quintessential outsider.
As a young adult, Kertész saw himself as a failure at every occupation he tried. Amongst his earliest self portraits are a series of him in various guises such as an athlete, a bee keeper, and a banker, all of which vividly illustrate his bewilderment about what lay ahead. Although in a supportive family, his inability to hold a job and his interest in art soon set him apart as an outsider.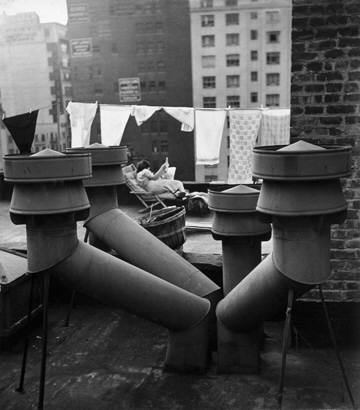 © André Kertész, West 20th Street, New York, 1943
He even frustrated Elizabeth, his betrothed, who finally insisted that he leave Budapest to establish himself somewhere else. With this ultimatum, Kertész left for Paris to devote himself to becoming a working photographer and immerse himself in the city's vibrant scene of the 1920's. His already mature sense of form and balance combined with his humanist approach to life, Kertész began to produce an enchanting body of work reflecting his response to his new Parisian world. While successful, Kertész was far away from the nourishment and support his family provided and he suffered deeply. A sense of loneliness and isolation began to emerge in his photographs.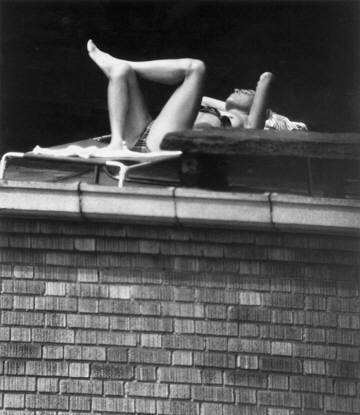 © André Kertész, Untitled New York, May 27 1960