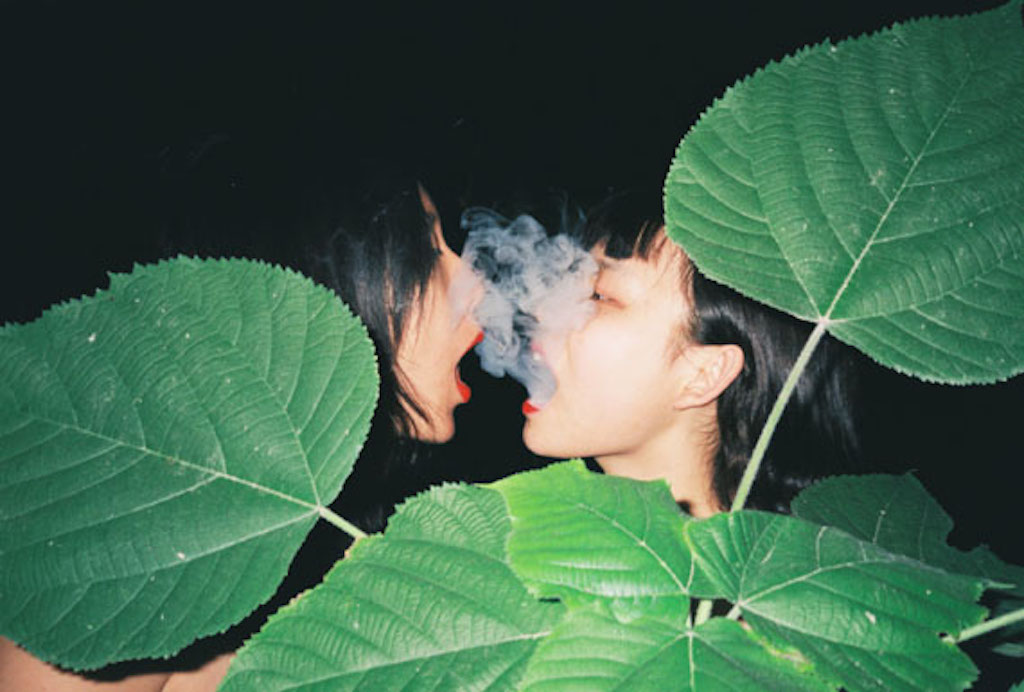 © Ren Hang
Ren Hang's analogue photographs are about human emotions, relationships and friendships, and also fear and loneliness. Young women and men – mostly friends of the artist – pose naked in vulnerable, occasionally explicit poses. With their gaze often directed straight at the camera, the models always assume an active role. In the portraits, taken in front of monochromatic backdrops, on the roof of high-rise buildings or in natural landscapes, animals such as snakes, birds or cats and flowers appear as props. In twisted poses and unusual arrangements, bodies are an abstract element to Ren Hang. The naked human body becomes a malleable sculpture and is thus desexualised. Still, the artist's photographs are always suffused with a subtle humour.
Living and working in Beijing, Ren Hang is influenced by Chinese culture and his immediate environment. His images also constitute a portrait of his own generation and of China's urban youth culture, longing for individual freedom and spiritual liberty. They reflect a spontaneous lifestyle which seeks out liberty. Hang's intimate photographs directly challenge moral and social taboos in China by exploring the human body and sexuality, especially homosexuality, which was considered a mental illness in China until 2001. His experience of regular censorship has influenced his artistic practice and the aesthetic of his photographs. On the one hand, they are carefully censored, yet on the other hand, they are inherently of the moment: a consequence of his – not always voluntarily – quick working method.

© Ren Hang
Ren Hang is represented in Austria by OstLicht. Galerie für Fotografie. All photographs are available for purchase in two different formats. Complementing the exhibition, dienacht Publishing will produce an exclusive poster photo book edited by Michael Kollmann and Calin Kruse.
Ren Hang was born in Chang Chung in the Province of Jilin, China, in 1987. He works as a photographer and poet. In 2010 he received the Third Annual Terna Prize for Contemporary Art. Ren Hang's artistic work has been exhibited widely in China and Europe. He has published numerous photo books, most of which are already out of print. He lives and works in Beijing, China.