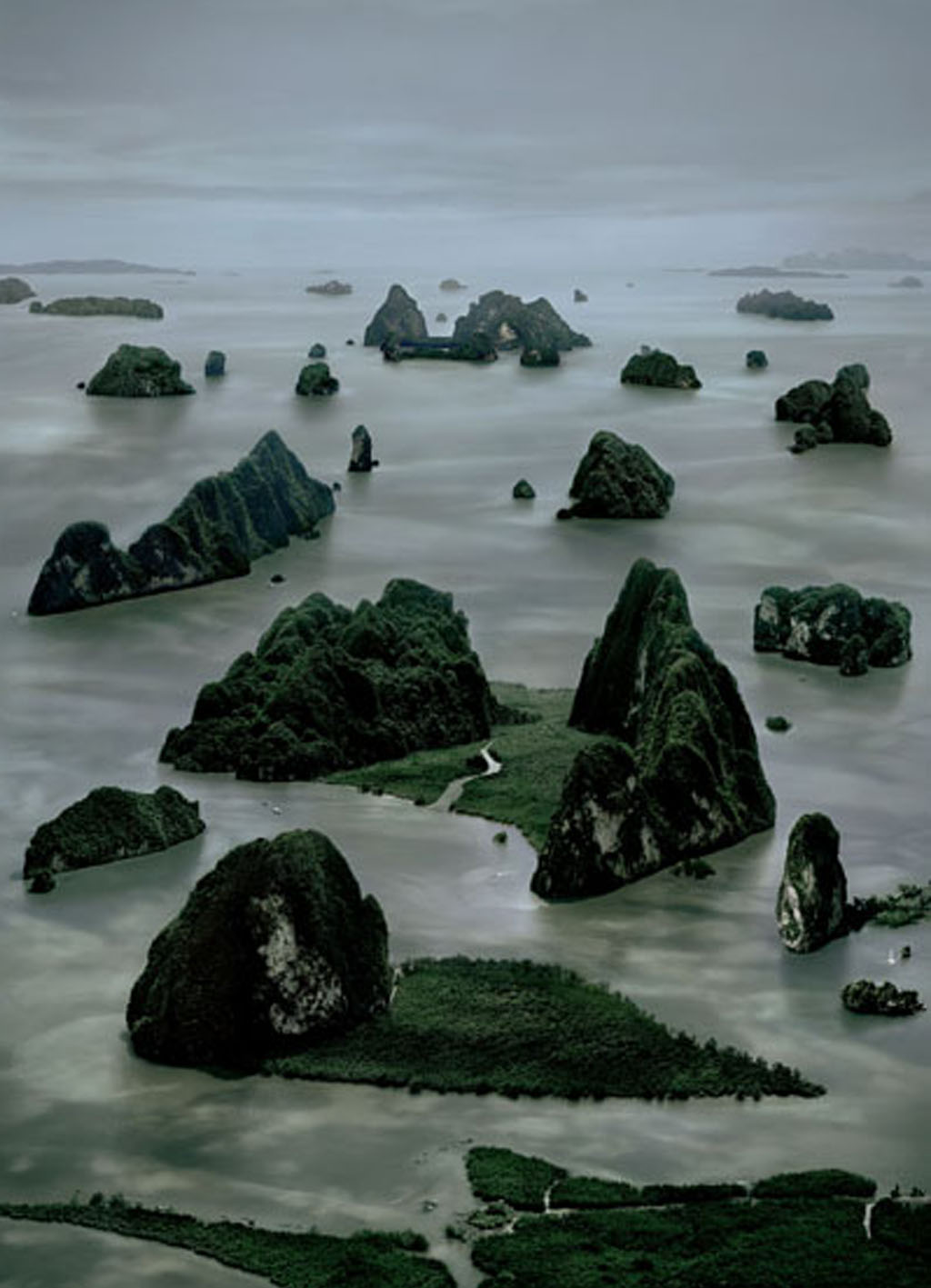 Andreas Gursky James Bond Island II, 2007 C-Print, 307 x 223,3 cm © Andreas Gursky / VG Bild-Kunst, Bonn und Bildrecht, Wien, 2014 Courtesy Sprüth Magers Berlin London
Expositions du 11/2/2015 au 26/4/2015 Terminé
BANK AUSTRIA KUNSTFORUM Freyung 8 1010 Wien Autriche
In spring 2015, the Bank Austria Kunstforum Wien is presenting a comprehensive exhibition showing positions in contemporary landscape photography. »Landscape in my Mind« is a mental journey through different imaged articulations of the concept of landscape. The focus will be on contemporary neo-Pictorialist strategies: painterly tableaus in monumental format are placed in contrast to the sober objectivity of conventional black-and-white photos.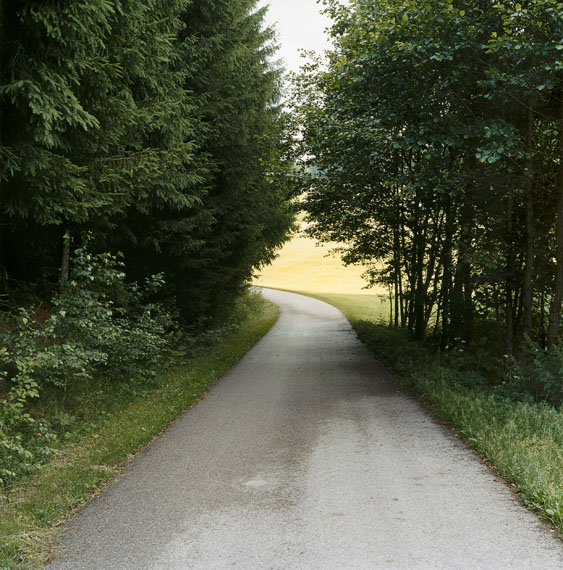 Bernhard Fuchs
Güterweg Dobring (Straßen und Wege), 2005
C-Print, 28 x 28 cm
Courtesy Bernhard Fuchs
© Bernhard Fuchs / VG Bild-Kunst, Bonn und Bildrecht, Wien, 2014
Thus Elger Esser, for instance, does not see himself primarily as an artist-photographer, but as a picture-maker and landscape painter, who realises his works using photographic media. A focus of the exhibition is on the landscape as an experiential space documented with the camera. Photographers such as the land-art artist Hamish Fulton or the former Becher pupil Axel Hütte like to think of themselves as wanderers and travellers through the world. Photography has long ceased to be simply an objective medium reproducing reality, but in the digital age has become a means of alienation and manipulation. Andreas Gursky is a master of invisible manipulation by »collaging« diverse photographs of a selected motif in one and the same work – for instance fantastical island groups that might be from a James Bond film – thus creating a new reality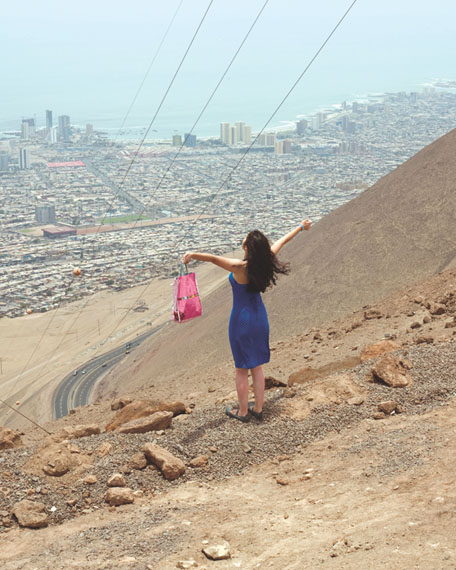 Jordi Colomer
En la Pampa (The Pink Bag), 2008
Colour light Jet-Print auf Silberpapier, 140 x 115 cm
Auflage: 2/7 + 3 AP
Sammlung HypoVereinsbank, UniCredit Group
© VG Bild-Kunst, Bonn und Bildrecht, Wien, 2014
Gursky also plays with the phenomenon of escalated monumentality, of satiation and exaggerated emptiness. Cross-country runners and race cyclists shrink to become busy ant-like colonies in sublime mountain landscapes. Balthasar Burkhard's black-and-white pictures of mega- cities evoke feelings that are cosmic throughout. The rampantly growing big city is the cultural landscape and living space of twentieth- and twenty-first-century people.
In conclusion we float above the world and take to the heavens. Stellar maps as we know them for instance from Thomas Ruff's constellation pictures dissolve the landscape into gravity-free space. The »Mission Landscape« leads us ultimately to the planet of Mars – the next station in the infinite reaches of space.
Olaf Otto Becker » Sonja Braas » Balthasar Burkhard » Jordi Colomer » Ulrike Crespo » Elger Esser » Bernhard Fuchs » Hamish Fulton » Andreas Gursky » Axel Hütte » Julie Monaco » Walter Niedermayr » Thomas Ruff » Jörg Sasse » Margherita Spiluttini » Thomas Struth » Frank Thiel »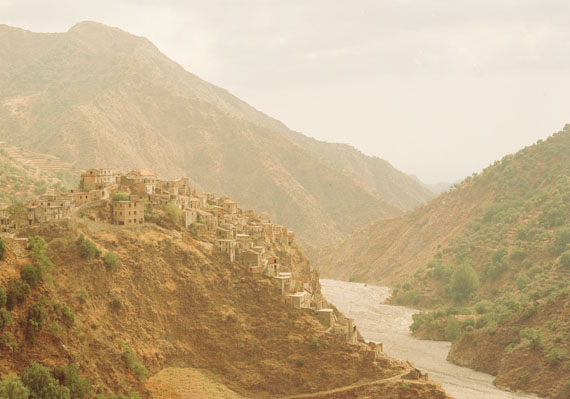 Elger Esser
Roghudi II, Italien 1998
C-Print, Diasec, 140 x 180 cm
Auflage: I/I (5)
Privatsammlung
© VG Bild-Kunst, Bonn und Bildrecht, Wien, 2014