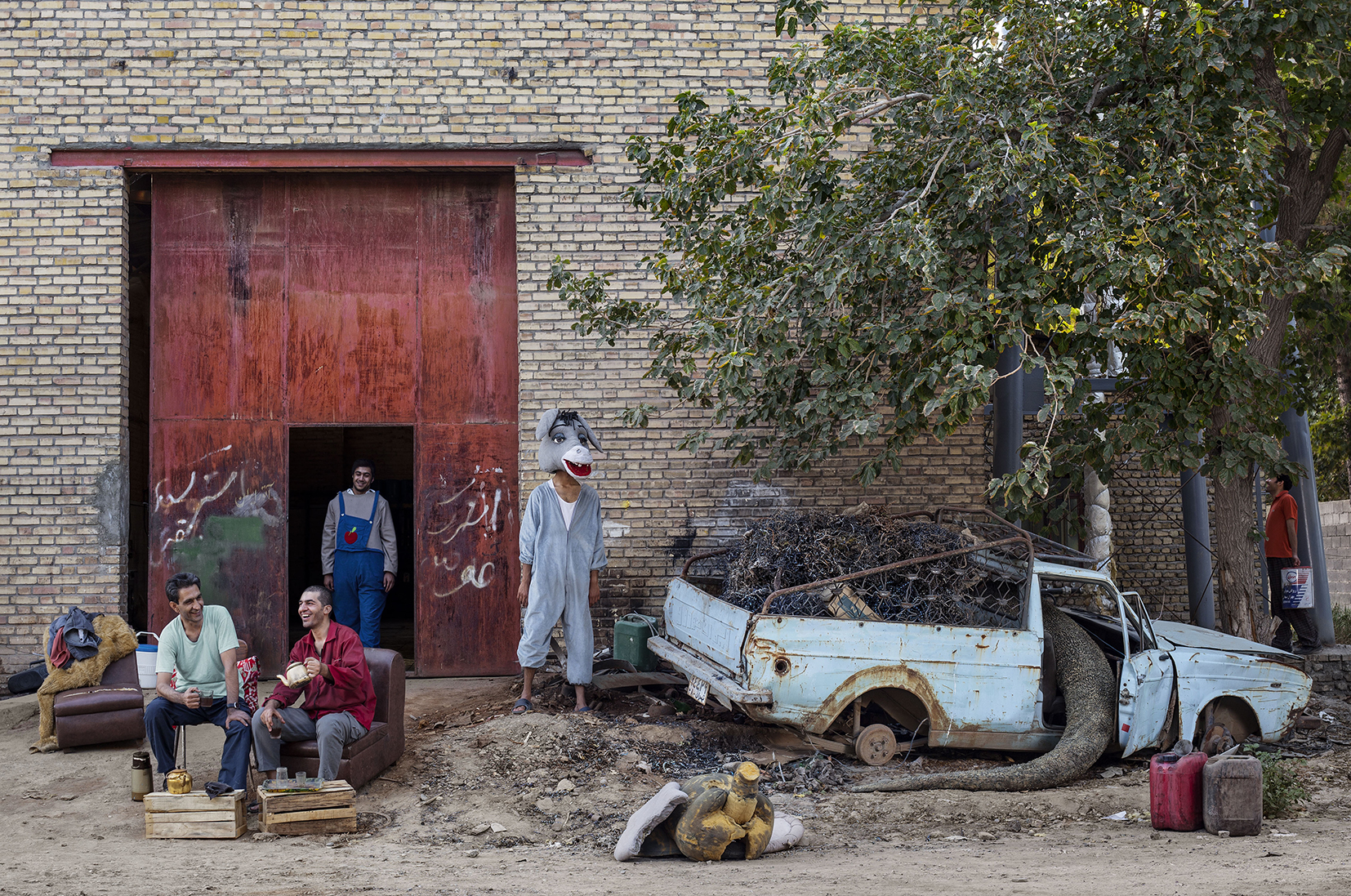 © Gohar Dashti
Expositions du 24/1/2014 au 27/1/2014 Terminé
Arte Fiera Bologna Bologna Italie
MIA FAIR IN BOLOGNA
PHOTOGRAPHY AT ARTE FIERA
Photography, as one of the main media used in contemporary art, is playing a key role in the contemporary art market.
The collaboration between MIA - Milan Image Art Fair and Arte Fiera Bologna, two of the most important Italian art fairs, originates from this starting point: Arte Fiera Bologna - from 24th to 27th January - hosts indeed for the first time an entire section devoted to photography.

19 galleries have been selected for the photography section curated by MIA Fair: Al Quindici, Artistocratic, DaDa East, Dietrolequinte, Forma Galleria, mc2 gallery, Officine dell'Immagine, Galleria Pack, PH Neutro, Photographica Fine Art, RB Contemporary, Sabrina Raffaghello Arte Contemporanea, Romberg Arte Contemporanea, Galleria Six, Spazio Nuovo, Valeria Bella, Vision Quest, Fabbrica Eos, Little Birds Gallery e Glauco Cavaciuti Arte.
Galleries will present projects of Italian and international artists such as Franco Fontana, Vittore Fossati, Maurizio Galimberti, Mario Giacomelli, Paolo Ventura, Andres Serrano (Cuba), Robert Gligorov (Macedonia), Gohar Dashti (Iran), Olivier Roller (Francia), Abbas Kiarostami (Iran).

The aim is to offer an itinerary from historical to contemporary photography, with works of established and emerging artists, on show in the same booth with crosscutting projects featuring works of different artists through themes from journey and non-lieux to investigation on body and places. Some exhibitors present one artist booth, following the MIA Fair Milano format, in order to allow giving visitors to concentrate on one artist's project for a better comprehension.

MIA Fair, conceived from an idea by Fabio Castelli in 2011, is based on a unique element of innovation that distinguishes MIA Fair from traditional Italian and international art fairs: one stand for each artist and each artist having his/her own catalogue.
MIA Fair was created with the purpose of highlighting the transverse role that photography has come to play among the languages of expression in contemporary art system.
We are glad to confirm in October 2014 MIA Fair will open the first international edition in Singapore at Marina Bay Sands.