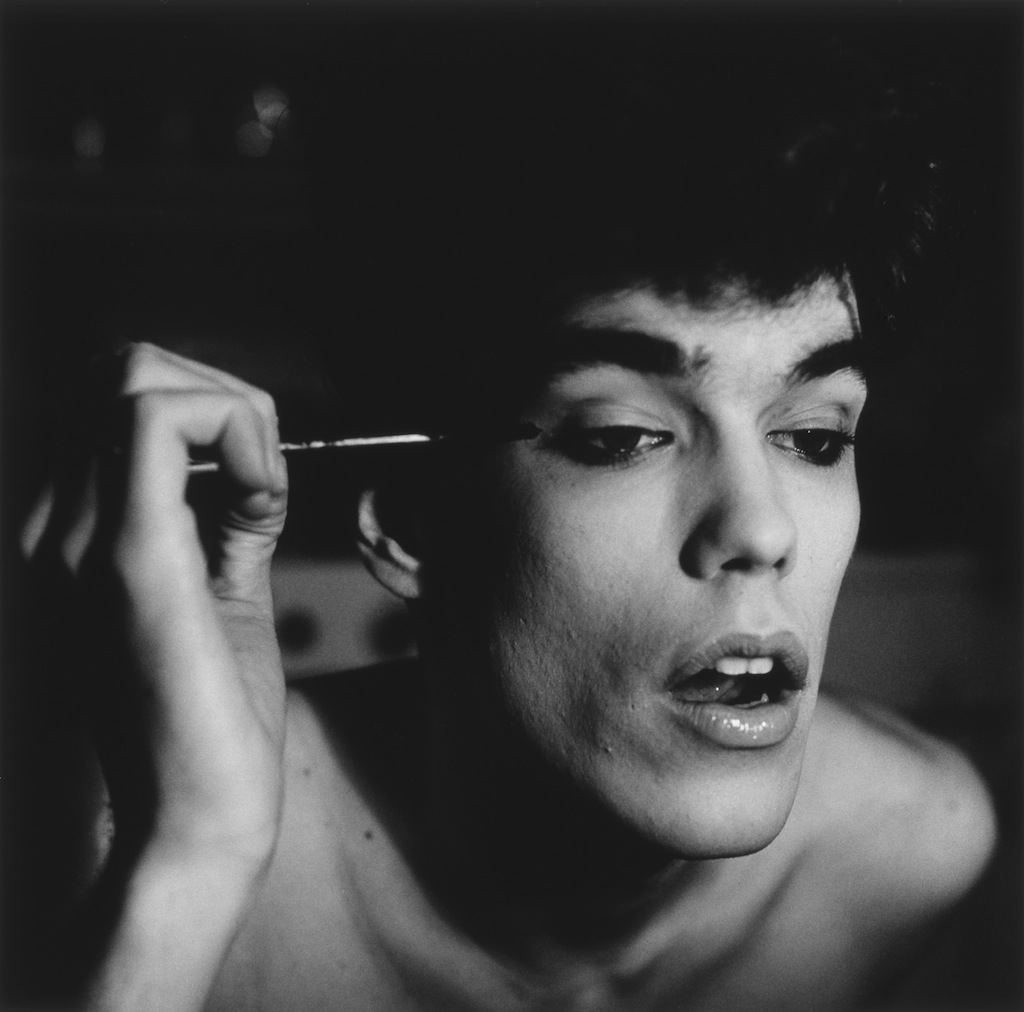 Peter Hujar David Brintzenhofe, 1982/1988. Gelatin-silver print, 37,1 x 37,4 cm COLLECTION FOTOMUSEUM WINTERTHUR, PERMANENT LOAN COLLECTION ANDREAS zu?ST INV. 2004-014-003 © THE ESTATE OF PETER HUJAR/
Expositions du 15/9/2012 au 16/12/2012 Terminé
Mois de la photo 2012 Maison européenne de la Photographie 5/7 rue de Fourcy 75004 Paris France
Centre culturel suisse de Paris 32 et 38 rue des Francs Bourgeois 75003 Paris France
Vito Acconci (US), Laurie Anderson (US), Nobuyoshi Araki (JP), Richard Avedon (US), Anne de Vries (NL), Valie Export (AUT), André Gelpke (D), Nan Goldin (US), Aneta Grzeszykowska & Jan Smaga (PO), Peter Hujar (US), Barry Le Va (US), Ulrike Lienbacher (AUT), Urs Lüthi (CH), Anetta Mona Chisa (RO) & Lucia Tkácová (SK), Robert Morris (US), Marianne Müller (CH), Paulina Olowska (PO), Walter Pfeiffer (CH), Rockmaster K (CH), Ugo Rondinone (CH), Igor Savchenko (RU), Lorna Simpson (US), Annelies Strba (CH), Hannah Villiger (CH).
Since its creation in 1993, the Fotomuseum Winterthur has become one of the most important institutions devoted to contemporary photography. Today its international collection comprises some 4,000 works, collected through a purchasing policy, gifts or permanent loans. Since 2003, the collection has been exhibited annually, with accompanying publications.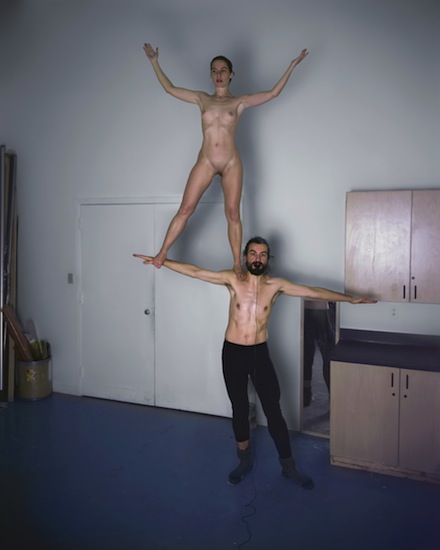 Aneta Grzeszykowska & Jan Smaga, Aneta on jan's extended arm, 2008 From: Acrobat Book C-print on cardboard, 38 x 38 cm COLLECTION FOTOMUSEUM WINTERTHUR INV. NR. 2010-015-011 © GRzESzyKOWSKA/SMAGA
The theme chosen by the co-directors of the Swiss Cultural Centre in Paris, Jean-Paul Felley and Olivier Kaeser, in collaboration with Thomas Seelig, chief curator of the Winterthur Fotomuseum, is the human body, its representations, its postures, gestures and meanings in the private sphere or the social arena.
Widely represented since the beginning of photography, the body took on particular significance in the 1960s and 70s, when its representation began to make powerful statements relating to identity, homosexuality and feminism. Since then the body – political, sensual, magnified, altered, tattooed, damaged, aged, dead - has been omnipresent in contemporary art.
The exhibition will show works of renowned Swiss artists such as Urs Lüthi, Ugo Rondinone, Hannah Villiger, Walter Pfeiffer, Annelies Strba or Marianne Müler, famous names in photography as Richard Avedon, Nan Goldin or Peter Ujar and figures of contemporary art such as Vito Acconci, Valie Export, Barry Le Va or Paulina Olowska, but also outstanding works of less known artists.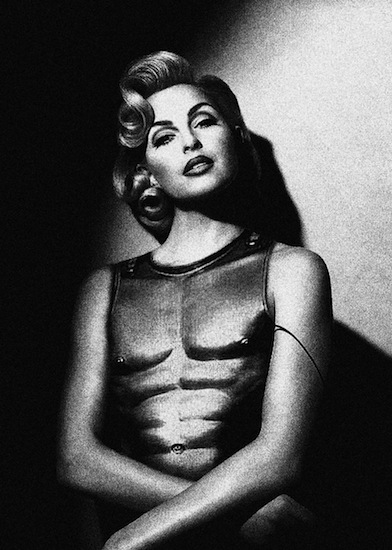 Rockmaster K Classic She-Man, 2003. Inkjet print, 63 x 45 cm COLLECTION FOTOMUSEUM WINTERTHUR INV. NR. 2006-131-001 © ROCKMASTER K