© Roberta Lima: Three Stages of Consciousness – Self-Portrait / First Stage, Vienna 2012
Expositions du 5/6/2012 au 29/9/2012 Terminé
OstLicht Absberggasse 27,   1100 Vienna Autriche
For the opening exhibition "Nacht" (Night) artists who have dealt with the subject in their work were invited to contribute.
"Nacht" shows pieces that reflect on the many associations and phenomena of the time between sundown and break of dawn : dreams, darkness, night life, loneliness, crime, the uncanny, sexuality, silence…
The selected artists research, wander and capture the night in various ways and from many contextual perspectives. 


Artists : 
Katrina Daschner, Andreas Duscha, Christian Eisenberger, Tomas Eller, Michael Höpfner, Inge Krause, Hans Kupelwieser, Tina Lechner, Tatiana Lecomte, Roberta Lima, Tina Ribarits, Reiner Riedler, Gregor Sailer, Linn Schröder, Jules Spinatsch, Borjana Ventzislavova, Nives Widauer, Anita Witek.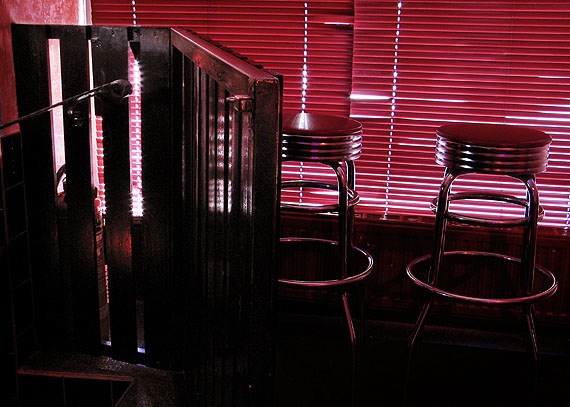 © Borjana Ventzislavova : Euro de lux, 2006, Courtesy bäckerstrasse4, Vienna


On 4th of June 2012, OstLicht gallery, situated on the premises of a former bread factory, one of Vienna's most dynamic and fast growing venues for culture, will open its doors with a big party.
The 800 m² loft offers 400 m² of exhibition space for group and solo exhibitions of contemporary photographic art by local as well as international artists. A special emphasis of the program will be set on direct collaborations with young, as well as established artists working with the medium of photography.
With a publicly accessible library, a bookshop and a bar, OstLicht is also going to be a meeting place for photography aficionados.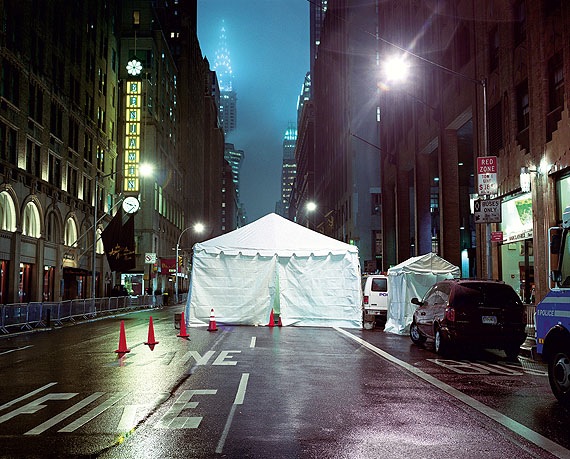 © Jules Spinatsch : Temporary Discomfort, Chapter III, Corporate Walls, New York, World Economic Forum WEF, February 2002


The specialised library at OstLicht encompasses 20.000 books and magazines on the subjects of art, technics, history and theory of photography, dating from the end of the 19th century to the present. The holdings of the library originate from the collection of Peter Coeln, owner of OstLicht gallery and WestLicht photo museum. The library is continuously extended by acquisitions of antiquarian books as well as publications on the themes of the exhibitions.

The opening of OstLicht is a new addition to the cultural institutions on the newly renovated site of the old Anker bread factory. It will be sharing the space with Brot-Kunsthalle founded by Ernst Hilger, a branch of Lichterloh, artists' studios and a Caritas workshop.
Architect Gregor Eichinger has designed the rooms of OstLicht taking into account the historical industrial architecture it is situated in.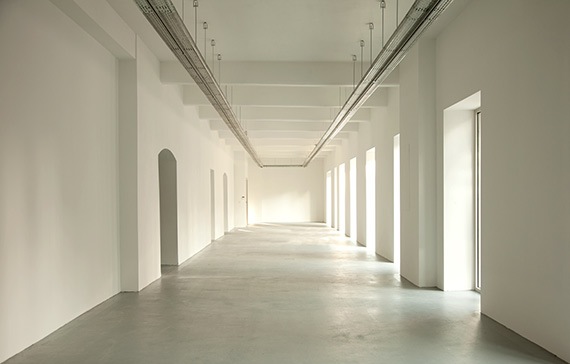 © Michael Kollmann, Galerie OstLicht



OstLicht is a new project by Peter Coeln, who for over ten years has successfully been running the Viennese photo museum WestLicht. The museum features renowned international photo exhibitions, a permanent exhibition of historical cameras and has come to international attention through the WestLicht Photographica Auctions.
Vignette : © Roberta Lima: Three Stages of Consciousness – Self-Portrait / First Stage, Vienna 2012