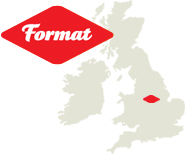 Festivals du 4/3/2011 au 3/4/2011 Terminé
FORMAT 2011, the UK's leading international festival of contemporary photography and related media today announces its full programme for its 5th edition, taking place at various venues in and around Derby, 4th March – 3rd April 2011.
This year's festival, curated by Louise Clements around the theme Right Here, Right Now: Exposures from the public realm, explores the resurgence of street photography – put simply, photographs taken in public places. Presenting more than 3,000 works by over 300 artists of international significance, FORMAT11 will provide the most comprehensive survey of street photography ever seen.
The Festival will show curated exhibitions and new commissions by leading international artists within the practice of street photography. In a unique commission for FORMAT11, esteemed Magnum Photographer Bruce Gilden turned his lens on the people of Derby, creating a fascinating portrait of the city's people in Head On 2010, which will be shown at Derby Museum & Art Gallery.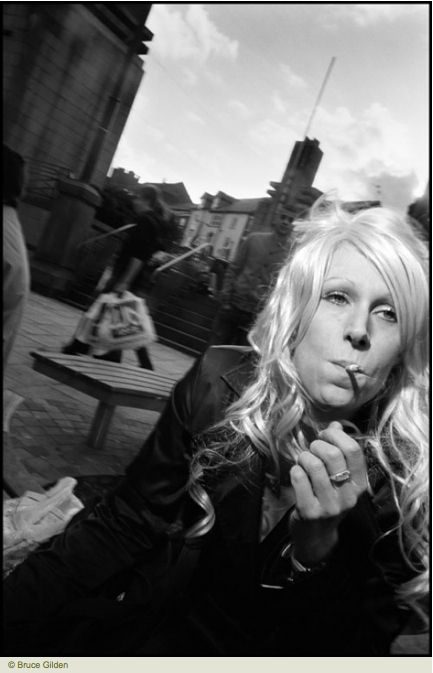 Outside in Derby Marketplace, Magnum Photos and FORMAT in association with Photography Archive, Birmingham Library and Archive Services, will present Take to the Streets – a major outdoor survey show of 140 large-scale street photos by seven leading Magnum photographers working around the world: Constantine Manos, Richard Kalvar, Raymond Depardon, Chris Steele-Perkins, Bruno Barbey, Trent Parke and Alex Webb.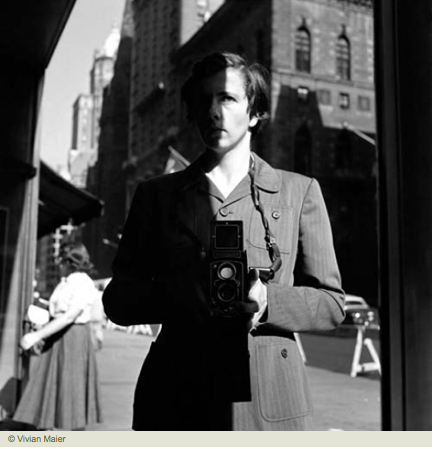 QUAD Gallery will present Right Here, Right Now, an extensive survey of contemporary street photography showcasing leading practitioners alongside new artists from around the world. Bringing together the work of more than 20 artists, the exhibition includes archive, unseen and new works by the likes of Brian Griffin, Joel Meyerowitz, Amy Stein, Michael Wolf, Zhao Liang, Polly Braden, Raghu Rai, and Wassink Lundgren. The show will also include a selection of documentary films by Vivian Maier, a Chicago-based street photographer whose incredible archive of negatives, prints, and home-made films spanning the 1950s – 1990s was only recently discovered; and a further slideshow exhibition of work created and selected by the prolific Hardcore Street Photography group from Flickr.
The Festival will also present the work of some of the most talented and active photography collectives from around the world, celebrating and promoting this emerging culture. Street photography collective In- Public will showcase a dynamic collection of 60 works by their top photographers at Derby Museum & Art Gallery, alongside a film by In-Public founder Nick Turpin investigating the divergent approaches to street photography employed by their various members. Collectives Encounter will feature the work of six leading international collectives, includingRawiya, an all female photo collective from the Middle East.
Raghu Rai's Invocation to India will be showing at the New Art Exchange, Nottingham during the festival. Organised in association with FORMAT and Aicon Gallery, this is the first solo museum show of the acclaimed Indian photographer to take place in the UK. Taking India as his canvas, Rai explores the rich diversity of contemporary India as a multi-lingual, multi-cultured and multi-religious society.
The premier exhibition strand also includes Mob FORMAT - an international Mass submission online project in association with Flickr. Submissions will be shown on the BBC Big Screen in Derby Market Place, and on mobile screens around Derby, while a Hype-style gallery in a central pop-up location will print and display the best submissions daily in a constantly-evolving exhibition.
The Festival will present work by more than 50 leading new photographers from around the world selected through open submission by a notable panel of leading industry figures. From Iran to China, Afghanistan to USA, Singapore to London, these artists represent the diversity of street photography in practice today and the wide range of subject matter it can address.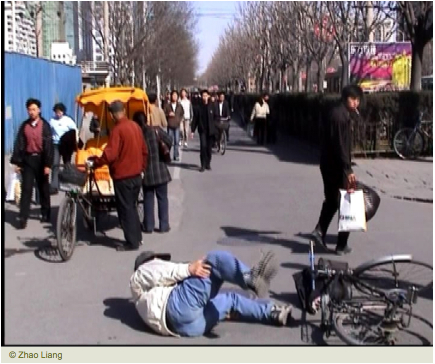 Karen Fraser's Parental Permissions Denied explores the collective anxiety felt around image copyright and consensual photographic practice in the digital age in a series of large format images in which children's faces have been obscured by a large red dot, asking questions around issues of censorship and protection. Armoured Tourism takes viewers on a tour of Taliban-controlled territory from the window of a US military patrol, whilst Mehraneh Atashi's Tehran's Self Portraits explores her experiences in a city undergoing rapid change.
Vidisha Saini's Pratibimb presents portraits of a cluster of lower caste communities in India, nomadic costumed artists going from door-to-door. Harri Pälviranta's Battered explores the prevalence of street fights in his home country, Finland, and the laissez faire attitude that exists towards it. Street Life shows work by young people from Derby and Kolkata, whose work consists of immediate responses to seeing each others' cities through the camera.
The exhibition programme will be accompanied by an extensive series of events, which includes the Festival conference Right Here Right Now – featuring John Maloof, Bruce Gilden and Sophie Howarth; portfolio reviews with reviewers from around the world; and workshops by leading international artists and practitioners, including a master-class with Brian Griffin, and street-photo workshops with Magnum members Bruce Gilden, Chris Steele-Perkins and Richard Kalvar.
In addition, the Festival will feature talks including Joel Meyerowitz speaking about his extensive career in street photography and Bystander - The Next Chapter, as well as a photo-blogging panel discussion featuring Andy Adams, Amy Stein and Yumi Goto; festival tours; the Portfolio Awards; and the comedy performance Al Pitcher's Picture Show. A selection of films that have influenced street photography and vice versa will be screened at QUAD cinemas throughout the Festival, including a Noir Street season, and the UK premiere of Cheryl Dunn's film Everybody Street.
FORMAT is curated by Louise Clements and organised by QUAD in partnership with: Derby City Council, The University of Derby, Derby Museums,; and supported by Arts Council of England, Magnum, Troika Editions, Esmee Fairbairn Foundation, Blurb, Foto8, Shoot Experience, New Art Exchange, Aicon, In-Public, Birmingham Photo Archive, Photo-Festivals, British Journal of Photography and John E. Wright. FORMAT has been supported by East Midlands Development Agency through an investment made in Derby's festival programme. emda is one of nine Regional Development Agencies in England, set up in 1999 to bring a regional focus to economic development.
Sky Arts is TV media partner to FORMAT