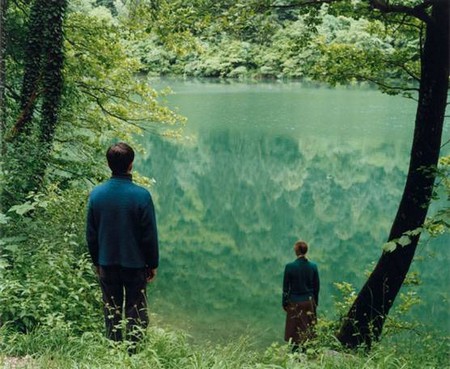 Expositions du 17/8/2010 au 4/9/2010 Terminé
The Wapping Project Bankside 37 Dover Street, Ely House W1S 4NJ London Royaume-Uni
Peter Marlow : British Magnum photographer, whose tense filmic night shots of the East End (1981 black and white vintage prints) recall the post war images of Bill Brandt.

Lillian Bassman : 92 year old black and white fashion photographer – Bassman's stylized images recall fine pen and ink drawings and re-cast fashion photography as calligraphy.

Deborah Turbeville : 76 year old New Yorker – Turbeville's striking narrative images capture the underbelly of Jean Rhys's Paris, and Eastern Europe before the fall of the wall.

Turbeville took fashion photography into a narrative world that her young heirs attempt to emulate, while she continues to shoot regularly for Vogue Italia, amongst others, staying creatively one step ahead of the pretenders.

Annabel Elgar : Young British photographer who stages precise photographs in which psychological trauma is palpable. She explores the dark side of British suburban life, misfits and miscreants and is regularly selected in international exhibitions to represent the best of young British photography.

Susan Meiselas : New York Magnum photographer, internationally acclaimed for her tough, front line images from Nicaragua, confronts sexual perversion in Manhattan (Pandora's Box) with exactly the same unsentimental eye she brings to her war photography.