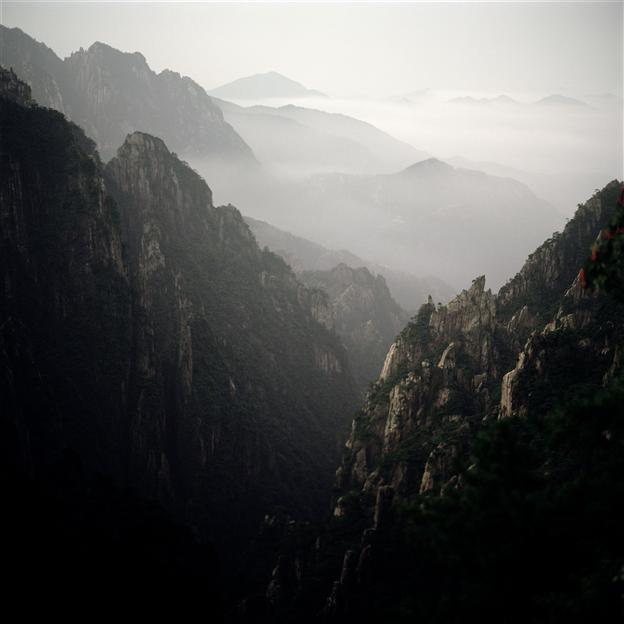 From the exhibition Prix Pictet EARTH, Bathers, Yibin, Sichuan, from Yangtze, The Long River Series © Nadav Kander. Courtesy of Flowers Gallery-Prix Pictet Ltd 2009.
Expositions du 30/6/2010 au 19/7/2010 Terminé
Caprice Horn Galerie Rudi-Dutschke-Straße 26 10969 Berlin Allemagne
The Prix Pictet is the world's first prize dedicated to photography. It has a unique mandate – to use the power of photography to communicate powerful messages of global environmental significance. This year the theme is 'Earth'. The exhibition includes work by the twelve international photographers shortlisted for the 2009 prize:

Food riots. Loss of forest cover. Desertification. The ecosystems we depend on appear to face resource demands already beyond their capacity. As governments try urgently to stimulate growth, a central question remains - can the earth's complex living systems sustain the future consumption patterns of another three billion people in the world's population by 2050? The submissions speak of the harmful and often irreversible effects of exploiting the earth's resources and reflect on the immediate and long-term impact of unsustainable development on communities across the globe. A Mexican garbage dump where people forage to sustain a pitiful existence; the changing landscape and displaced communities of China's Yangtze River; the devastating impact of oil production in the Niger Delta; and the annual pilgrimage to the desert fronts of the Iran-Iraq war are among the subjects that feature in the work of this year's shortlisted artists.