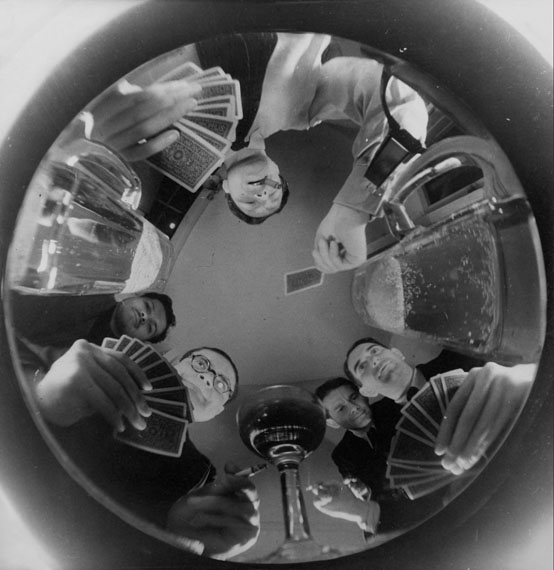 Lot 54 Umbo (Otto Umbehr) Skat. 1935 Vintage gelatin silver print, 25,2 x 24,1 cm Estimate: EUR 4.000,- Auction Photography
Ventes du 31/5/2010 au 2/6/2010 Terminé
Kunsthaus Lempertz Neumarkt 3 . D-50667 Cologne E-mail: photo@lempertz.com Website: www.lempertz.com Phone.: +49 221 925729-28 Fax: +49 221 925729-6
KUNSTHAUS LEMPERTZ

959 Photography Monday, 31 May
961 The Vogel Collection Tuesday, 1 June
960 Contemporary Art Wednesday, 2 June 2010

Previews Cologne Fri 28 May: 10am - 1pm + 2 - 5.30 pm
Sat 29 + Sun 30 May: 11am - 4pm | Mon 31 May: 10am - 2pm

Catalogues online: www.lempertz.com

Highlights: www.lempertz.com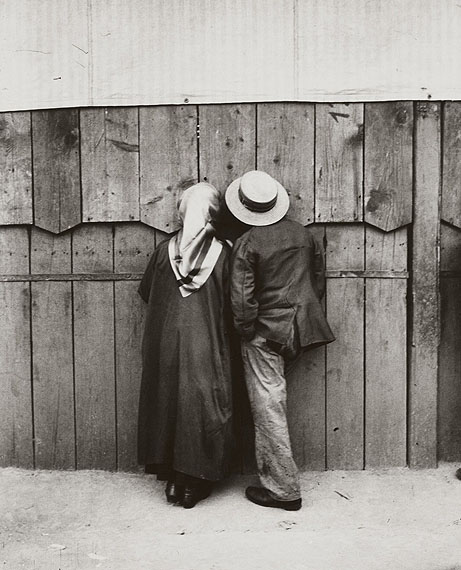 Lot 69
André Kertész
Circus, Budapest. 1920
Gelatin silver print, printed ca. 1950, 24,5 x 19,8 cm
Estimate: EUR 8.500,-
Auction Photography

Photography, Auction 959, Monday, 31 May

Ruth Bernhards later print of her famous nude In the box – Horizontal from 1962 belongs to the top lots (lot 116, 9/12.000). Amongst other highlights is found Peter Beard's well known photograph of a dead zebra from the famous series 'The End of the Game', which was published in the book with the same title in 1965; estimated at 10/12.000 (lot 165). From André Kertész comes one of the most well known shots, taken in Hungary in 1920, Circus, Budapest. The later print on offer, from around 1950 is set at 8.500 (lot 69). Three partly large format luxury prints from Heinrich Kühn are also to be auctioned; they show his children Lotte, Hans and Edeltrude and are estimated between 4.000 and 6.000 (Lots 25–27). August Sander is, amongst others, represented by four early shots, including one from his early period as a photographer in Herdorf. For the first time a print from Sander with the stamp 'Herdorf' will be put up for auction (lot 29, 3.500). From Umbo we offer, amongst others, two rare prints from the year 1935 taken with the fisheye lens, 4.000 each, as well as four abstract "Lichtpendel" (light pendulum) photographs from 1951 for 6.500 (lots 53–55).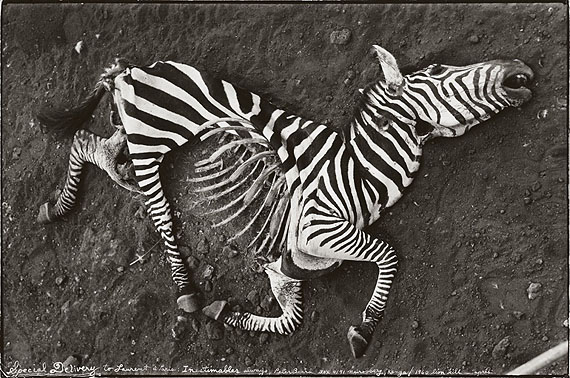 Lot 165
Peter Beard
Nairobbery, Kenia, Lion Kill - Après. 1960
Vintage gelatin silver print, 32,4 x 48,8 cm
Estimate: EUR 10.000 – 12.000,-
Auction Photography

The Vogel Collection, Auction 961, Tuesday, 1 June

Several of the highlights of the photographic offerings will be featured in The Vogel Collection sale: Bernd and Hilla Becher's six lots, each with four gelatin silver prints show colliery shaft towers of the 1960s and 1980s; each lot estimated at 15.000 (lots 1009–1014). Sixteen, partly overworked photographs from Sigmar Polke will be on offer, including several from his key series 'Paris' from 1971. With this experimental photography the artist worked with alchemical elements and coloured over painting. The estimates are set at between 10.000 and 20.000 (lots 1128–1143). Bernhard Johannes Blume is also featured, with two lots of two prints, each for 6/8.000 (lots 1097–1098).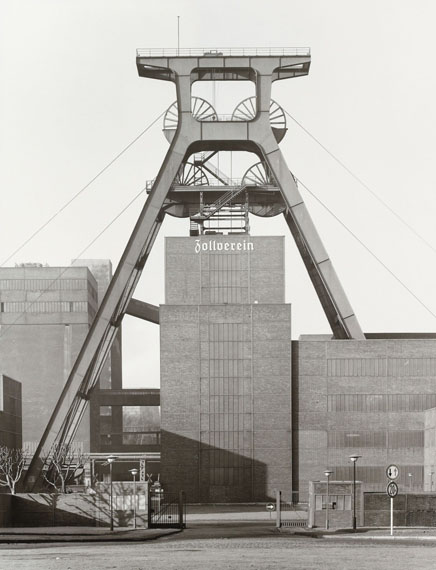 Lot 1014
Bernd und Hilla Becher
Four shaft towers. Ill.: Zeche Zollverein, Essen. 1971–1978
Four gelatin silver prints, each 40,5 x 31 cm
Estimate: EUR 15.000,-
Auction The Vogel Collection

Contemporary Art, Auction 960, Wednesday, 2 June

Andy Warhol's exceptional 61 colour photographs from 1969 show a performance from the New York theatre group 'The Dirty Half Dozen' (lot 951, 50/60.000). Hiroshi Sugimoto's Mediterranean Sea, Crete from 1969 belongs to one of the famous seascapes from the artist; the estimate lies at 25.000 (lot 907). Link 750 from Lois Renner from the year 2002 shows an interior especially created for this photograph (lot 883, 13.000). In Axel Hütte's Bussaco, Portugal from the year 1999, a misty, steamy Portuguese woodland scene can be seen (lot 782, 12.000).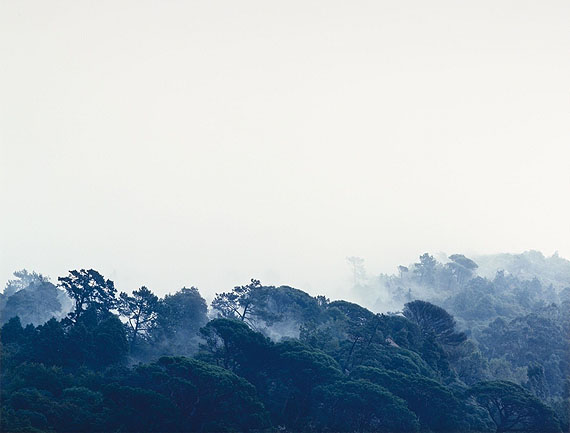 Lot 782
Axel Hütte
Bussaco, Portugal. 1999
C-Print, 97,5 x 128,8 cm
Estimate: EUR 12.000,-
Auction Contemporary Art